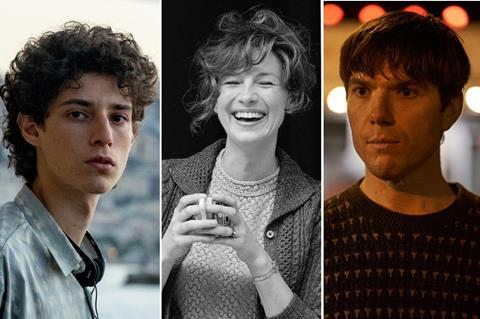 The Newport Beach Film Festival (NBFF) has honoured a raft of international features at its closing night event, further cementing its position in the awards season calendar.
The 22nd edition of the festival in Southern California named Kenneth Branagh's Belfast as the best narrative feature in its audience awards. The autobiographical feature, about the Belfast of Branagh's childhood, is hotly tipped for contention at the Academy Awards.
Fellow awards contender The Hand Of God, by Oscar-winning Italian director Paolo Sorrentino, received the audience prize for best international film.
Further audience winners included Jonas Poher Rasmussen's Flee, which won best animated feature, and Colin K Gray's Unzipped: An Autopsy of American Inequality, which secured best documentary after receiving its world premiere at NBFF. The film follows a California community's struggles with the growing income divide.
Scroll down for full list of winners
In the jury awards, coming-of-age drama The Falconer won best film, best cinematographer for Nicholas Bupp, and best screenwriter for writer-directors Adam Sjöberg and Seanne Winslow. The feature, being sold this week at the AFM, follows two friends – Tariq and Cai – who conspire to steal animals from a zoo and sell them on the black market to raise money for Tariq's sister's divorce from an abusive marriage.
Gabriel Byrne won the jury award for best actor for his role as a college professor who begins to suffer bizarre hallucinations in Matthew Bissonette's Death Of A Ladies Man, while Kali Reis was named best actress for her performance as boxer desperately searching for her lost sister in Josef Kubota Wladyka's Catch The Fair One. Irish filmmaker Sean Breathnach was awarded best director for his drama Foscadh (Shelter).
The festival, which was held in-person from October 21-28 after successfully taking place online in 2020 due to the Covid-19 pandemic, showcased more than 300 films from around the world.
During its eight-day run, NBFF hosted red carpet premieres, nightly special events, live music performances and compelling conversations with filmmakers
"The 2021 Newport Beach Film Festival exceeded all expectations," said festival director Gregg Schwenk. "Festival goers were thrilled to be back in-person to watch films on the big screen. Filmmakers were elated by engaging and inspiring post screening discussions."
Big screen talent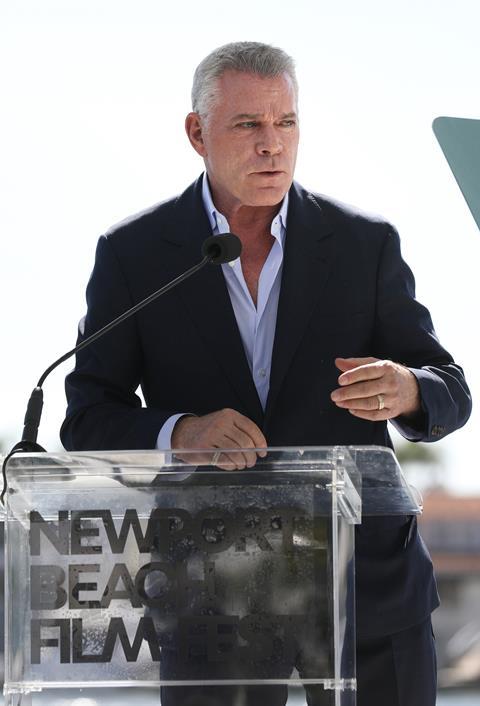 On October 24, big screen talent was recognised at NBFF's Festival Honors event. Rosanna Arquette and Ray Liotta both received icon awards while Regina Hall received the artist of distinction award; Harvey Keitel a lifetime achievement award; and Last Night In Soho star Thomasin McKenzie the breakout performance award.
The festival also presented outstanding achievement awards, including actress-turned-director Maggie Gyllenhaal for her drama The Lost Daughter, starring Olivia Colman (herself one of three outstanding performance recipients); Chinese filmmaker Zhang Yimou for his film One Second; Mike Mills' awards-contender C'mon C'mon, for US narrative; and Irish filmmaker Kim Bartley's Pure Grit, for best documentary feature editing.
The awards marked the culmination of this year's bigger-than-ever NBFF, which opened on October 21 with the world premiere of Doug Pray's documentary feature Never Catch Pigeons: And Eleven More Hard Lessons From Mr. Paul Van Doren, an in-depth exploration of the life and career of the eponymous creator of iconic Californian lifestyle brand Vans.
There were screening spotlights on countries including Ireland (Philip Doherty's Redemption of a Rogue); Canada (Matthew Bissonette's Death Of A Ladies Man); Mexico (Arcadi Palerm-Artis' Oliver And The Pool); Sweden (Marten Klingberg's My Father Marianne); France (Emmanuel Mouret's Love Affair(s)) and Australia (Tyson Wade Johnston's Streamline).
The festival took place in the stunning surroundings of the thriving city of Newport Beach, which is not only notable for its golden sands and rolling surf, but also for being home to the largest concentration of AMPAS and guild voters outside of Los Angeles and New York.
After shifting from to October from its usual April slot, this key autumn awards slot will become a permanent fixture, according to festival director Schwenk, who promised that audiences should anticipate "a larger event" in 2022.
Newport Beach Film Festival 2021 winners
Audience awards
Best Narrative Feature: Belfast
Best Documentary Feature: Unzipped: An Autopsy of American Inequality
Best International Film: The Hand of God
Best Animated Feature: Flee
Best Art Architecture + Design Film: Tell Them We Were Here
Best Action Sports Film (tie): Birth of and Endless Summer: Discovery of Cape St. Francis / In the Water: Behind the Lens
Best Culinary Film: Michelin Stars II - Nordic by Nature
Best Environmental Film (tie): Still a Black Star / After the Wildfires
Best Music Film: Like a Rolling Stone: The Life & Times of Ben Fong-Torres
Best Short Narrative: Freya
Best Short Documentary (tie): Radical Love / Imagemaker
Best Music Video: enough.
Best Animated Short: Maestro
Jury Awards
Best Film: The Falconer
Best Actor: Gabriel Byrne (Death of a Ladies Man)
Best Actress: Kali Reis (Catch the Fair One)
Best Director: Seán Breathnach (Shelter (Foscadh))
Best Cinematographer: Nicholas Bupp (The Falconer)
Best Screenwriter: Adam Sjöberg & Seanne Winslow (The Falconer)
Best Documentary: SET!
Festival Awards for Outstanding Achievement
Director: Maggie Gyllenhaal (The Lost Daughter)
Director: Yimou Zhang (One Second)
International Narrative: My Father Marianne
US Narrative: C'mon C'mon
Documentary: Cat Daddies
Outstanding Performance: Olivia Colman (The Lost Daughter)
Outstanding Performance: Richard Jenkins (The Humans)
Outstanding Performance: Amy Schumer (The Humans)
Best Editing Narrative Feature Tankhouse
Best Editing Documentary Feature: Pure Grit
Best Editing Short Film: Birdie
Short Film: The Crossing
Short Film: I Want to Make a Film About Women
Short Film: The FBI's Secret War
Short Film: Lilias Adie
Short Films
Animated Short: Flowing Home
Narrative Short: Ala Kachuu - Take and Run
Documentary Short: Shaba
Celebrated as one of the leading lifestyle film festivals in the United States, the annual Newport Beach Film Festival (NBFF) attracts 58,000 film and food fans to over 100 feature films, 30 short film programs, and a dozen public parties featuring more than 60 culinary partners with their finest tastings.
View full Profile