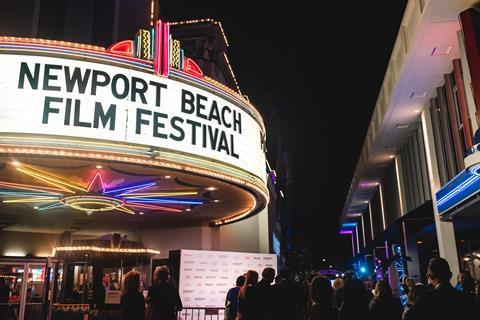 After successfully shifting online in 2020 due to the Covid-19 pandemic, the Newport Beach Film Festival (NBFF) is back with a bigger-than-ever physical event running from October 21-28.
After the turmoil wrought by the pandemic, festival director Gregg Schwenk and his team say the time is right to return to in-person screenings and events, which this year will include industry luncheons, networking events and parties. All will take place in the stunning surroundings of this thriving city in Southern California, which is not only notable for its golden sands and rolling surf, but also for being home to the largest concentration of AMPAS and guild voters outside Los Angeles and New York.
"Our guild and Ampas members have been telling us that they are ready move on from virtual screening and Zoom Q&As," says Schwenk of these key industry attendees, who turn out in force to support their local festival and enjoy a roster of private invite-only events. "They want, as does our general audiences, to see films safely in a theatre, with an in-person discussion afterwards."
Fittingly, given the strength of the local industry, the festival's shift to October from its usual April slot makes it a key opportunity for those films vying for major awards to get in front of a substantial number of voters.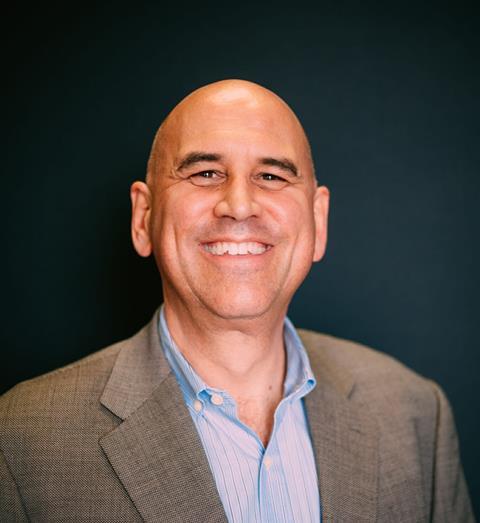 Among this year's extensive line-up of more than 300 features and shorts, the festival team has programmed an impressive number of likely awards contenders: Kenneth Branagh's Belfast; Mike Mills' C'mon, Cmon; Maggie Gyllenhaal's The Lost Daughter; Eva Husson's Mothering Sunday; Paolo Sorrentino's The Hand Of God; Rebecca Hall's Passing; Pablo Larrain's Spencer; Yimou Zhang's One Second; Jane Campion's The Power Of The Dog; Stephen Karam's The Humans; and Sean Breathnach's Irish Oscar entry Foscadh (Shelter). Many of these titles will be screened under the festival's Centrepiece Film banner.
Closer to home, this year's NBFF will open on October 21 with the world premiere of Doug Pray's documentary feature Never Catch Pigeons: And Eleven More Hard Lessons From Mr. Paul Van Doren, an in-depth exploration of the life and career of the eponymous creator of iconic Californian lifestyle brand Vans.
It marks a strong start to busy week-long event that will highlight work from local filmmakers — including Pray and Andy Billman, whose baseball documentary War On The Diamond will close the festival — as well as showcase an eclectic array of works from around the globe.
There are particular spotlights on several countries including Ireland (Philip Doherty's Redemption of a Rogue); Canada (Matthew Bissonette's Death Of A Ladies Man, starring Gabriel Byrne); Mexico (Arcadi Palerm-Artis' Oliver And The Pool); Sweden (Marten Klingberg's My Father Marianne); France (Emmanuel Mouret's Love Affair(s)) and Australia (Tyson Wade Johnston's Streamline).
Other highlights in the jam-packed programme include the international premiere of Kim Bartley's documentary Pure Grit, about Native Americans living on Wyoming's Wind River reservation, which was awarded best Irish feature documentary at this year's Galway Film Festival; Jonas Poher Rasmussen's animated documentary Flee; and the North America premiere of Rachel Carey's hit Irish comedy Deadly Cuts.
"Moment on the big screen"
"The Newport Beach Film Festival has always had a strong track record of finding remarkable films," says Schwenk. "This year is no exception. We have nearly 100 feature titles, and all of them are incredibly well-crafted films. The studio and streaming contingent are amazing.
"Films need to have their moment on the big screen. They need to be appreciated and recognised by a supportive audience. That's what Newport does best - we make the filmmaker feel like they are screening in their hometown."
Even as the curtain rises on this year's stellar edition of NBFF, Schwenk has his eye on the future of the festival. With local AMPAS and guild voters being, he says, "overwhelmingly in favour of having the festival in the fall," this key autumn awards slot will become a permanent fixture. Schwenk promises audiences "can look forward to a larger event in the October of 2022".

Celebrated as one of the leading lifestyle film festivals in the United States, the annual Newport Beach Film Festival (NBFF) attracts 58,000 film and food fans to over 100 feature films, 30 short film programs, and a dozen public parties featuring more than 60 culinary partners with their finest tastings.