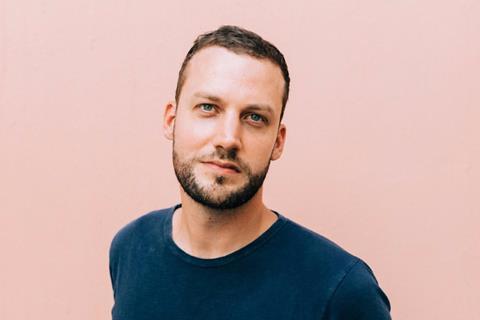 It should have been a globe-trotting year for UK director Ben Sharrock.
His second feature Limbo was selected for the Cannes 2020 label and is now screening in the Discovery section at TIFF, playing to an audience for the first time.
It is then making its European premiere in the New Directors section at San Sebastian, before going on to play at the Dinard, Zurich and London film festivals.
San Sebastian is the only festival Sharrock will be able to attend with his partner Irune Gurtubai, who produced Limbo with Angus Lamont.
Usually based in Edinburgh, Sharrock and Gurtubai have been living in the Spanish town since March from where they finished work on the film. Due to the Covid travel restrictions they do not expect to return to the UK until October.
Sharrock's first feature Pikadero won the Michael Powell prize for best British film at the Edinburgh International Film Festival in 2016. Limbo is the story of a young man living on a fictional Scottish island and the tentative friendships he makes as he waits to find out whether he has been granted official refugee status. Amir El-Masry stars with Vikash Bhai, Ola Orebiyi, Kwabena Ansah and Sidse Babett Knudson.
Limbo shot for five weeks in October and November 2018, almost entirely on location on the Scottish islands of North and South Uist in the Western Isles. The film is backed by Film4, the BFI, and Screen Scotland. Protagonist Pictures is handling world sales; Mubi bought UK and Ireland rights earlier this month.
How did Limbo come together?
I wanted to talk about the refuge crisis. I felt the subject matter had attached itself to me. My undergraduate degree had been in Arabic and politics [at the University of Edinburgh] and I had lived in Syria for a bit. I made friends there. I joined the rugby team. I worked a little in the theatre there. This was a year before the civil war started. I wrote my dissertation on Arab and Muslim representations in American film and TV. And at film school [Screen Academy Scotland] I wrote a short film set in the refugee camps in Algeria. So when I was given an opportunity to make another film after Pikadero, this was the subject matter I was passionate about.
Did the story come to you quite easily?
When I set out to write the film, I had a big list of things I wanted to avoid. One of those things is using a western character, very often a white character, as a vehicle to tell a story about refugees. I eventually found my feet and part of that was getting rid of the political elements [of the script]. I tried to distil it down to the human context and it being about someone who was dealing with grief over the loss of what they regard as their former identity.
How much of the film has been influenced by real events?
Refugees were sent to Scottish islands but they were part of the UN resettlement programme and they already had refugee status which is different to what is happening in the film. As an asylum seeker you don't have the same rights [as someone accorded official refugee status], they really are just stuck in limbo. The other reality is that in Scandinavia and Germany it's common that asylum seekers are sent to remote communities to await their asylum claims. Those two things joined into this creation of a fictional Scottish island.
Did you talk with asylum seekers while you were writing?
Yes, I became close to one person in particular. He had been waiting for six years to get asylum in Scotland and during the course of that he became homeless. I connected with his story and how that had impacted his identity.
Who read the script as it developed during this period?
I worked very closely with Irune from the beginning. We took the script to Film4 at second draft stage and then went through another round of development with Film4 and the BFI. That process was really useful. They weren't prescriptive at all.
How did you come to cast Amir El-Masry as Omar?
I found [UK-based Egyptian actor] Amir El-Masry online initially. The face is very important to me in the way that I work and the way that I imagine things. We needed someone who we could hold the camera on for one and a half to two hours. We auditioned Amir and he nailed it from the beginning. He also connected with a lot of the themes in the film. Initially I had liked the idea of casting someone Syrian and we tried to do that but we couldn't find anyone who was quite right. And then Amir came in and he was brilliant.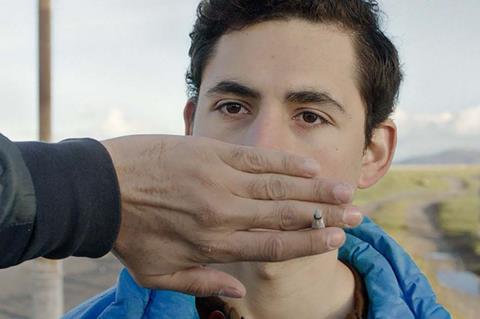 Did you shoot entirely on location on Uist?
We did two days of interiors in Glasgow right at the very end. It was such a relief as we had done the rest of the shoot outside on Uist and it was so difficult. We had such a hard time with the weather. It was freezing cold, we were outside all the time.
Were you hoping for more clement weather?
No, it was totally worth it. I'm so glad we shot there. We wanted terrible weather. But the problem is the weather changes so quickly. Because the clouds were moving so quickly, it's raining one minute and then the clouds move and the sun comes out. It's like a lot of Scotland really but there it is amplified. We were prepared.
What or who were your visual and thematic influences for the film?
I always go back to the same references I had when starting out.They were the films of Elia Suleiman and a film called The Band's Visit [directed by Israel's Eran Kolirin]. Those films impacted me very early on and have stayed with me ever since.