The Open Doors Lab aims to forge a new generation of creative producers who are equipped to thrive in often under-resourced territories.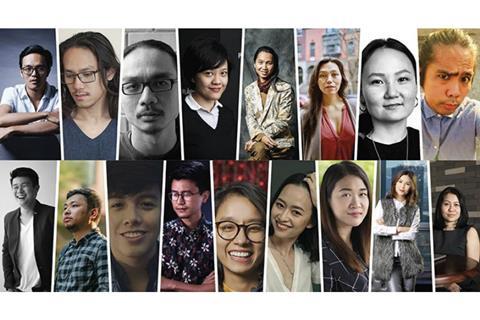 The fifth edition of the Open Doors Lab brings together an eclectic group of budding cinema professionals with producing aspirations from across the focus territories of Southeast Asia and Mongolia.
"One of the things slowing down the emergence of new talent in the region is the lack of creative producers," says Open Doors head Sophie Bourdon. "We have tried to identify people who appear to be orienting themselves in that direction, even if they're not solely focused on producing. Film professionals in our focus territories often end up wearing a number of hats."
This exceptional online edition has been designed by Open Doors consultant Hayet Benkara. It will cover topics such as development and post-production — which, according to Bourdon, is where independent productions in the region often fall short — as well as how to develop and manage talent. The participants bring projects but hooking them up with partners is not the main aim.
"We want to inspire and get the participants to open up to other ways of doing things and other people and to think out of the box. Our ultimate goal is help them grow and develop in such a way that they can carry on without us, long after we've left Asia in 2021."
Developing talent
This year's intake arrives with varying degrees of experience. Vietnam's Nguyen Luong Hang has already earned her feature film stripes on Trinh Dinh Le Minh's debut work Goodbye Mother. The LGBT-themed work premiered at Busan International Film Festival in 2019 and was later acquired by Netflix. Nguyen brings Trinh's next feature project Youthfully Yours to the Lab, which she believes has "strong international appeal, especially for the European market".
Bangkok-based Thai producer Supatcha Thipsena is one of the few participants with international experience, thanks in part to her time at South Korea's Busan Asian Film School (AFiS). Her line-up includes fantasy adventure Babylon by the Philippines' Keith Deligero, which is lead-produced by Filipina producer Gale Osorio, whom Thipsena met at AFiS.
"We share the same taste in films. Together we are developing a genre-elevated film, which is a typical lo-fi, sci-fi film with a Filipino touch," she says. Supatcha is also producing compatriot filmmaker Nontawat Numbenchapol upcoming fiction feature Doi Boy, about a refugee who turns to sex work to survive. She has collaborated with Nontawat since 2016, working on his projects such as the award-winning hybrid docu-drama #BKKY.
Mongolia's Uran Sainbileg has forged a career in mainstream cinema with action thrillers such as Drew Thomas's The Mongolian Connection and now wants to branch into arthouse. A number of participants are embarking on their first feature productions but come with solid track records in the production field.
Malaysian producer Choo Mun Bel, who goes by the professional name of Belz, is co-founder of Kuala Lumpur-based commercials and short film company Sixtymac Production. He is developing feature City Of Simple Simons, a fantasy tale by Ananth Subramaniam. The pair previously collaborated on Subramaniam's short films Colourlessand Liar Land. The latter is showcased in the Open Doors Screenings this year.
"Malaysia's film industry gets less government support than other Southeast Asian countries like the Philippines and Vietnam, so it's important to connect with partners from other regions," says Belz.
Filipino participant Kyle Nieva, who produced this year's Berlinale Silver Bear winning short Filipiñana, counters that emerging producers still struggle to get ahead in the Philippines. "Only a handful of local producers are acquainted with the workings of international co-productions," he explains. "This is why programmes such as Open Doors are indispensable." Roughly half the attendees hail from highly under-resourced territories, notes Bourdon, such as Laos's Vannaphone Sitthirath, Lamin Oo from Myanmar, and Cambodia's Darung Mony and Lomorpich Rithy.
"I'm hoping to fill in my knowledge gaps," says Mony, "especially in terms of film finance but also in creative producing. I'm going to Open Doors with an open heart and mind."