Lucas Hedges, star of both Boy Erased and Ben Is Back, doesn't mind being the poster boy for coming-of-age dramas. After all, he tells Screen, that is exactly what he is doing in his own life.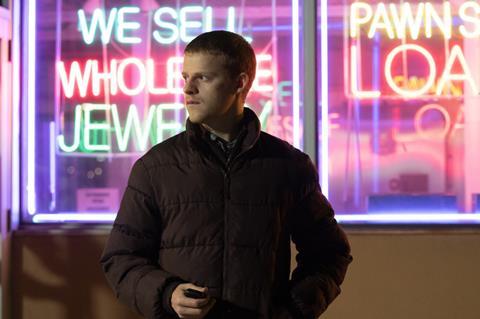 "I really like downtime, but I don't really know how to do it," Lucas Hedges confesses in the middle of a rare day off from starring in Kenneth Lonergan's Broadway revival of The Waverly Gallery.
Of course, Hedges' observation is something of an understatement: it has been a prodigious and prolific period for the actor who turned 22 in December. Three years ago, most moviegoers were not familiar with this young man, but that changed when his raw performance in Lonergan's Manchester By The Sea wowed audiences at 2016's Sundance Film Festival. An Oscar nomination followed as well as a slew of other strong work.
This has been a noteworthy year, seeing him play a teenager shipped off to a gay conversion centre in Boy Erased, for which he has been nominated for a Golden Globe, a drug addict in Ben Is Back and the bullying older brother in Mid90s. And now he is on Broadway. This steady pace is Hedges' preference. "In school, I never really knew what to do with a full day off," he says. "I knew what to do with an hour off or 30 minutes off."
When it comes to his professional life, he is learning that he can cope with breaks — but it has not been easy. "Even when I take a week or two off, it gets a little hectic," Hedges admits. "But if I have a week off, I love spending time to prep for [an upcoming] project. I can take that time off if I know that I have somewhere I have to be after that week."
He laughs. "I can only really relax within certain guidelines, and I need structure — [I need to] feel I'm being productive in order to take time off. I just have a very obsessive mind — and to have an obsessive mind in an empty space is a really dangerous thing. I have to have something to focus on, or I just attack myself."
One of the reasons Hedges enjoys his heavy workload is that he is very happy doing what he does. He grew up in a creative family — Ben Is Back writer/director Peter Hedges is his father — and even as a boy, he loved being around movies. "I was always the most excited when I was on my dad's film sets," Hedges recalls of his childhood (it was on his father's 2012 film The Odd Life Of Timothy Green that he first met Joel Edgerton, who was impressed with the kid and later cast him in Boy Erased). "But my fantasies were never of acting or of filmmaking. I wasn't the kid who was doing monologues. I wasn't an avid performer as a kid — I would say I was a performer, but I wasn't dying to do plays or imagining what my first film would be like. I was more infatuated with the world of it."
This might explain why Hedges so often comes across as unfiltered in his roles — there is very little that is actor-y about his lived-in portrayals. That is also apparent when Hedges talks about his preparation. Yes, he met addicts to play the titular prodigal son in Ben Is Back, but he wants to be sure no one considers him an expert on addiction.
"One of the most important things that I had to grasp in playing that part is that addiction is not just about craving — it's about powerlessness," he offers. "It's about being truly powerless over, I guess, a need to act out and to self-soothe. The addiction, as far as I'm concerned, comes out of the negative beliefs about oneself — and then the more you act out [with] those addictive tendencies, the more it fuels your low self-esteem and self-loathing, which then fuels your desire to act out more."
Thorough research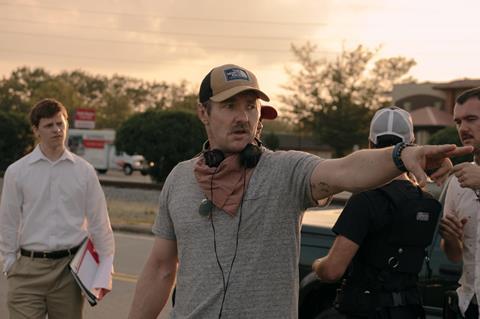 Hedges' modesty extends to his initial interactions with writer Garrard Conley, whose memoir served as Boy Erased's source material. He spent time with Conley in New York, hanging out in his childhood bedroom with the author, which Conley has said endeared the actor to him. When asked about that casual first meeting, Hedges explains: "I didn't want somebody to be thrust upon him, so I felt like I wanted to meet him and make sure he was okay with me playing the part. I didn't ask that overtly, but I figured if it wasn't a good fit and he wouldn't be comfortable, then I wouldn't do it. But we really hit it off."
It is mentioned that many of his films could be broadly defined as coming-of-age dramas — a clichéd term but one that Hedges does not shy away from. If anything, at this stage of his life, he is embracing his characters' personal transformation as much as his own.
"The gift of these movies is to relate them back to my life," he says. "I don't think it would be appropriate for me to make movies that weren't coming of age, because that is my truth right now. I am still coming of age, and each project helps me get there a little bit more. The only way I can do these parts is if I steal from myself.
"I really want something from all these characters, you know?" he continues. "There's some aspect of all these characters that I want for my own life, and that I want to experience, so that I can be a little more relaxed and a little more dropped-in as Lucas."
Maybe someday he will find one that helps him enjoy his downtime.