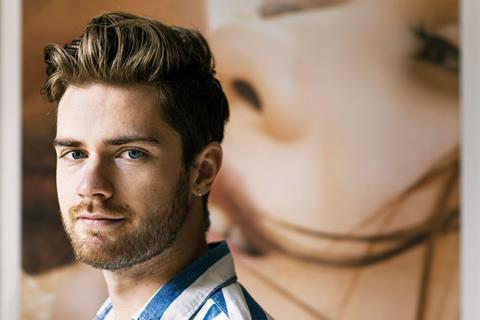 Lukas Dhont was just 18 years old when he got the idea for his first feature film, Girl (he's now the ripe old age of 26 as the film has its world premiere Saturday in Un Certain Regard, sold by the Match Factory).
Dhont was an 18-year-old student, still in the closet with his own homosexuality, when he read a newspaper article about a girl in Belgium who had been born in a boy's body, but wanted to become a ballerina. "This story struck me so much. This 15 year old has the courage not only to say, 'I was born in the wrong body,' but also to strive for this high form of femininity, to be a ballerina. She was a hero. I was 18 and up until that point I had hidden a big point of myself. I said, 'If I make a feature, I want it to be about this!'"
Ghent native Dhont got in touch with that girl, Nora, way back in 2009 . He recalls, "There was a kinship immediately between us, she really informed the film on a very high level." (Nora will be at the Cannes premiere but doesn't want to be in the limelight.)
Dhont went to film school and when he graduated in 2014, after making several shorts, he came back to this idea for his debut feature, which he co-wrote with Angelo Tijssens.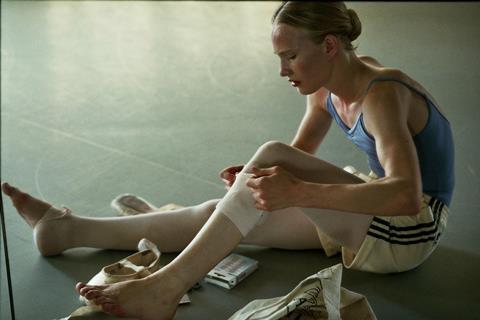 Obviously Dhont had been interested in the topic before stories about transgender people became fashionable in mainstream film and TV. He and Tijssens wanted to take a very careful approach. "A lot of the media I've seen focuses on the reaction of the outside world and I really wanted it to be about the feelings and decisions in side of her," he explains. The filmmakers spoke to a lot of transgender people and their families, as well as psychologists and doctors who have expertise in gender transitioning.
"I wanted the audience to understand what it's like to be born in a body that's not yours. A lot of people have a body they don't feel fully connected to. I wanted to talk about the relationship with the body, and next to that, I really wanted to show the father-child relationship. The conflict is not between them, there is no question at all from the father's point of view whether the child should do this, this is a supportive character who shows a lot of love."
The film is also realistic about "the medical aspect of transitioning," Dhont explains. "I really wanted it to be accurate, accurate, accurate. I'm happy on a technical level but also on an emotional level. I was able to get insight into all the people who surround my protagonist."
Finding the right actor to play the lead was absolutely crucial. "We knew it was going to be extremely difficult to find the lead. She or he needed to be able to dance at a very high level, and also there are difficult acting scenes going deep into the characters' emotions. We didn't know if we wanted a boy, a girl, a transgender girl, someone that represents this identity in a way that wouldn't be like a gimmick, they could be beautiful and complex at the same time. So we did a genderless casting, we said, 'We are looking for a 15 year that can dance, please come to an audition to us and we'll see how it goes.' We saw 500 young people between 14 and 17. There was nobody there that suited the part. One aspect was always missing, the dancing or the acting."
"So with our choreographer we started to cast the young dancers that would form the rest of the class, we did group castings. In one of those groups there was this young boy [Victor Polster] he entered the room he looked like an angel. He danced and I went home and I said, 'it can only be him.'"
Dhont paired Polster with the actor playing Lara's father, Arieh Worthalter, and instead of a traditional audition "I let them cook a meal together just to see how the dynamic would be. They were so right together." (The salmon pasta they cooked was less impressive.)
The young actor, who is 16 now but was 15 when the film shot, didn't need to take much convincing to take on a complex role. "He read the script and very early on for him he said, 'Yes, I want to portray this role.' His parents also said the script and said, 'We stand behind it, we think it's a story that needs to be told."
The film was also developed at the Cannes Cinefondation Residence, a useful experience for Dhont. "It was six months in Paris with other directors. It really helped me on a personal level: I was away from my natural home and surrounded by people from around the world who were trying to do the same thing I was, to make a first feature, and that struggle with it."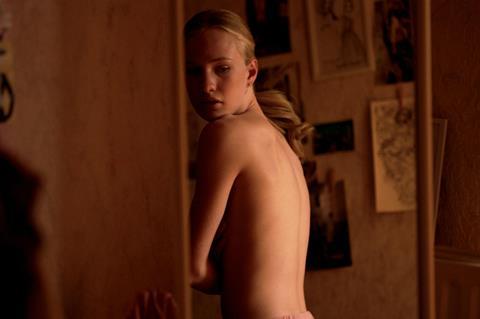 It also helped the visibility of Girl, which in 2017 won the Work In Progress award at Flanders Image's Connext event in Ghent, followed by the Work In Progress Award at Les Arcs.
Dhont isn't trying to provoke with the film, but is "curious" how people will react to in it Cannes, as the issue of transgender teens can inspire heated debate. "I hope people really embrace this character and this movie. There is a lot of love coming from it and I hope people will give it love," he says.
After all these years, he still sees that 15-year-old ballerina as a hero. "There's a value to show young people that defying 'normal' is important. Angelo and I say this is our superhero movie.