The Los Angeles-based producer talks about the challenge of working and parenting during this time, calling out abuse and misogyny in the business, and why she wants to work with fellow Liverpudlian Jodie Comer.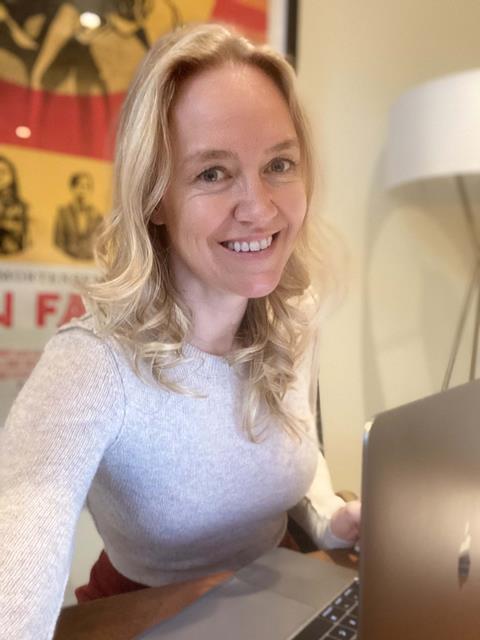 Oscar-nominated producer Lynette Howell Taylor runs 51 Entertainment, and has brought to the screen more than 25 films in her career including A Star Is Born, Captain Fantastic, The Accountant and Blue Valentine. UK-born Howell Taylor produced the 2020 Oscar ceremony and is a founder of the annual Horizon Award supporting under­represented female film­makers. She lives in Los Angeles with her husband, Endeavor Content co-head Graham Taylor, and their family.
How has your working life adapted to the Covid-19 era?
The last thing I did was produce the 92nd Academy Awards on February 9 [2020]. It was a very intense four months leading up to the show and when lockdown happened a month later, initially I was glad for the break. Like everyone my family was suddenly all under one roof. For the first few months I was juggling a TV series that was being drastically affected by the pandemic and being a full-time parent and home schoolteacher. It was eye-opening that people still expected the same output from parents (and mostly mothers) during that (this!) time. Eleven months in, there's definitely more of a routine. I think we will all take so much positivity from this era and appreciate certain in-person elements when we have access to them again.
Do you have a daily routine during the pandemic?
During the first few months I lived in sweatpants and felt kind of slobbish. I soon realised I needed to put on adult clothes to help me feel like I was "ready to work". I started working out and the Peloton became a life-saver.
What was your first job in the industry?
I went to Liverpool Institute for Performing Arts. It was a practical course in producing with a focus on theatre and music. From there I moved to London and worked for an agent, then a casting director, then a theatre producer, before moving to Los Angeles and deciding that was where my passion truly lay. I jumped into independent producing at 25 after three years here.
What do you like best about your job?
The people. The artists. I love collaborating with artists at every level. I live to be surprised over and over again by a new voice and new talent.
What is the biggest professional mistake you've made?
I was 25 when I produced my first movie, but I was also still a young female in a male-dominated business. I had been sexually assaulted in a work environment in the past and so I was navigating my way through the business with that as part of my — then secret — history; however, I was also in a position of power to protect other women. I wasn't nearly as vocal as I should have been in the early years when men would make sexist or inappropriate remarks on my sets to women and to me. I would laugh it off, as many of us did. But I truly wish I had the confidence then that I have now, to intervene and step up and show zero tolerance.
What are you most proud of professionally?
I am most proud of the many ongoing relationships I have maintained.
What have you been working on during the pandemic?
We were in prep on a TV show for Apple TV+ [an untitled CIA drama starring Brie Larson] that was going to shoot in France when the pandemic hit… and the show fell apart. I have spent most of the pandemic in development and it's been incredible.
What are you lining up to shoot next?
I have several movies and TV shows but nothing with a concrete start date — but as I know from my past, that often changes overnight.
What was your favourite film growing up?
As a child of the '80s, I grew up on Spielberg, Tim Burton, Star Wars, The Goonies, Edward Scissorhands, E.T. The Extra-Terrestrial, Jaws.
What job would you do if you didn't work in film?
I would have leaned into my profound love of science and space and become an astronaut.
What is the first thing you will do when lockdown is lifted?
Go to England and see my mum.
Who would play you in the biopic of your life and who would direct?
Jodie Comer who is from Liverpool and would make me funnier in a film than I actually am in real life. I would direct it — no way would I leave that in the hands of someone else!