Dir: PawelPawlikowski. UK. 2004. 83mins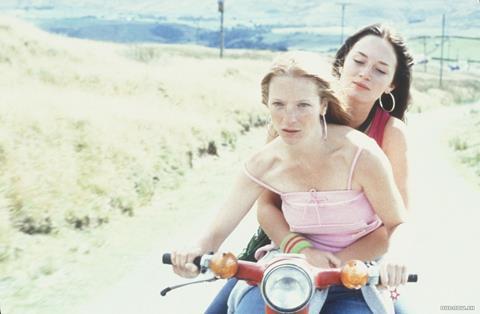 The intense,fleeting relationship between two lonely teenage girls is artfully captured in MySummer Of Love, a fairytale-like third feature from award-winning director Pawel Pawlikowski. Carrying echoes of a similar bond in Heavenly Creatures, this has a hypnotic quality as the lazy days of a long, hot summer provide the backdrop to a freewheeling evocation of the emotional neediness and spiritual emptiness that briefly bind the girls to each other.
Both newcomers have a great screen presence and handle the emotional demands of their roles with an ease and confidence
Pawlikowski's growing reputation and the accomplished performances of newcomers Nathalie Press and Emily Blunt should secure modest returns for an elegant mood piece that is too elusive and rarefied to breakout of the arthouse market and attract a mainstream audience. The ContentFilm release, its first since its takeover of Winchester Entertainment, is scheduled for UK distribution on Oct 22; it enjoys its international premiere at Toronto later this month.
Loosely based on the novel by Helen Cross, My Summer Of Love unfolds in the shimmer of an idyllic summer where you can almost feel timestand still.
Bored with life and the newfound religious convictions of herex-con brother Phil (Considine), 16 year-old Mona (Press) is ripe for distraction. Then, she meets Tamsin (Blunt). The two could not be more different. Tamsin is well-educated, worldly and cultured, advising Mona to read Nietzsche and savour the songs of Edith Piaf. The freckle-faced Mona is working-class, rebellious and keen to be lead astray. They make a perfect fit, seeking each other out, sharing confidences and family histories.
Soon they are inseparable and their relationship becomes more intimate. The word love is even heard to escape from Mona's lips. They create their own little world where nobody else is welcome and it appears they mightbe together forever.
Achieving intimacy through favouring hand held camerawork and searching close-ups on the girl's faces, Pawlikoski gives their story the feeling of a hazy, half-remembered dream. The first third of the film economically sets the scene and quickly builds the relationship but the mood turns increasingly unsettling as Tamsin reveals details of her dead sister and Phil takes his faith to extremes, erecting a giant cross on a hillside andsensing evil in Tamsin's presence.
It becomes apparent that this moment of togetherness cannot last although the film keeps the viewer off balance even as some kind of tragic resolution becomes inevitable.
Aside from Heavenly Creatures, the film also suggest parallels with the transient bond between two women in Morvern Callar.The parallel is underlined by a hint of the young Samantha Morton in Nathalie Press who plays Mona with blunt, uncomplicated conviction. Emily Blunt could equally be a young Rachel Weisz as the more manipulative Tamsin, combining a cool beauty with intelligence and poise.
Both newcomers have a great screen presence and handle the emotional demands of their roles with an ease and confidence that belies their tender years and inexperience. Both of them are talents to mark for the future.
Prod cos: Apocalypso Pictures, BBC Films, Content Film,Film Consortium, Baker Street, Take Partnerships
Int'l sales: The Works
UK dist: Content Film
Exec prods: David M Thompson, Chris Auty, Emma Hayter
Prods: Tanya Seghatchian, Chris Collins
Scr: Pawel Pawlikowski, Michael Wynne, based on the book by Helen Cross
Cine: Rysard Lenczewski
Ed :David Charap
Prod des: Netty Chapman
Mus: Alison Goldfrapp, Will Gregory
Main cast: Natalie Press, Emily Blunt, Paddy Considine