Bero Beyer, the outgoing artistic director of International Film Festival Rotterdam (January 22-February 2), tells Screen why the event focuses on the new and the original, and why he hopes his successor will reinvent the festival again.
It is typical of Bero Beyer's approach to being a festival director that he is looking to jolt audiences out of their comfort zone with the opening film to his fifth and final year at International Film Festival Rotterdam (IFFR). Portuguese director Joao Nuno Pinto's Mosquito is a war film set in Mozambique in 1917 and opens the festival as a world premiere on January 22.
The story is told from the perspective of a 17-year-old soldier defending the Portuguese colony against German invasion. It touches on issues with a special resonance for Dutch audiences.
"Mosquito fits very much within a discourse we in the Netherlands are having regarding our post-colonial history," Beyer explains. "I want the opening-night audience to know and feel the festival of Rotterdam is here to mean something — to give space for that type of cinema which is often unsettling and uneasy and therefore all the more fulfilling than something that would go over easily."
Taking risks
The film is screening as part of the festival's Big Screen programme and was submitted to IFFR by its veteran producer Paulo Branco of Portugal's Alfama Films, which is also handling sales. "Branco has good taste," says Beyer. "I have tremendous respect for the producers who are willing to take on this kind of production. It is interesting to talk to Joao or to Paulo about the very concept of shooting in Mozambique, the consequences it had, working with the local people in an environment in which they had to pull back at a certain point because it was considered too dangerous as tension and violence were flaring up again."
Beyer is leaving IFFR to become CEO of the Netherlands Film Fund in March. Vanja Kaludjercic is taking over in time for the festival's 50th anniversary celebrations in 2021.
Beyer's five years at IFFR have witnessed seismic changes in the industry, especially in approaches to diversity and sustainability. Rotterdam has been paying attention to these matters for a while and Beyer is proud of IFFR's record "in supporting [diverse programming] without having to make hollow gestures or weird statements. It's what we do. Maybe the glorious time will come soon when it is not something we have to fight for or explain but is just a given."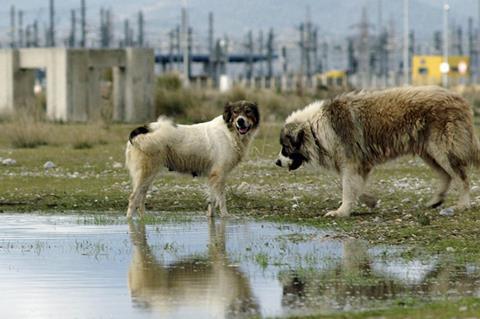 Four of the 10 films in Rotterdam's Tiger competition are directed by women: The Cloud In Her Room by China's Zheng Lu Xinyuan, Desterro by Brazilian filmmaker Maria Clara Escobar, Kala Azar by Greek director Janis Rafa and Si Yo Fuera El Invierno Mismo by Argentina's Jazmin Lopez.
Three of the nine films in the Big Screen competition are directed by women, and eight of the 15 films in the Bright Future competition for first or second-time directors are helmed by female filmmakers.
"We don't do quotas," says Beyer. "We don't want to impose on people that they have to supply information so they can be counted. I think that is almost an intrusion."
Rotterdam is also tackling the challenge of sustainability. Whenever possible, guests now arrive by train rather than by plane. If someone is participating in a conference, they will join by Skype rather than "fly halfway across the world for one single talk", says Beyer. More emphasis is placed on vegetarian food. When the festival does use cars, they are likely to be hybrids.
However, festivals thrive on bringing people together, on what Beyer calls "the personal element". They are not virtual events. "We want to have the people there. We want to have interaction with the filmmakers," he says. "It's a people business. We need to be innovative to keep that element alive."
This may be Beyer's final festival but he is continuing to innovate and tweak the programme. Having reduced the centrepiece Tiger competition to eight films at the start of his tenure, he has now upped it to 10. "The line-up needed that. The films are just so powerful that they need to be here," he says.
IFFR under Beyer has been distancing itself from "the arms race for guests" and focus on premieres. Some of the most intriguing events in this year's programme involve films that have already been seen elsewhere. Bong Joon Ho will be presenting his Palme d'Or and Golden Globe winner Parasite in a special black-and-white version and will also give a master­class. Composer Howard Shore is attending a screening of David Cronenberg's 1996 title Crash with Rotterdam Philharmonic Orchestra playing Shore's score of the film.
Mexican cinematographer Diego Garcia is giving a masterclass and will accept the first Robby Müller Award, named in honour of the Dutch cinema­tographer who died in 2018. IFFR is also screening Alex Cox's 1984 film Repo Man, which features some of Müller's most distinctive work.
Festival of discovery
At its heart, IFFR is a festival of discovery and new talent. Many directors including Bong, Claire Denis, Carlos Reygadas and Jia Zhangke came to IFFR at the start of their careers. The Tiger competition is within the bigger Bright Future section which is now curated and foregrounds "the work of emerging and young film talent". This year IFFR is also showing work from mavericks including Roy Andersson's About Endlessness and Werner Herzog's Family Romance LLC in its new sidebar The Tyger Burns, featuring work by "young at heart" directors whose careers began half a century ago.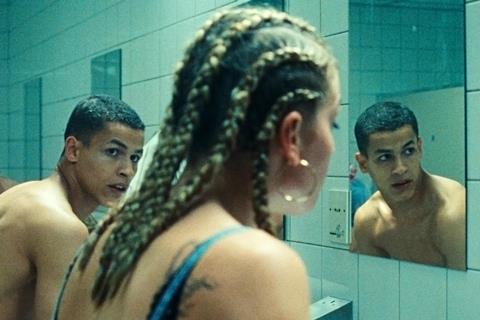 The festival is an important showcase for new Dutch cinema. This year features plenty of debuts and local talents, among them Mees Peijnenburg's road movie Paradise Drifters, Rogier Hesp's Goud and Melvin Moti's Dreamlife. When Beyer moves to head the Netherlands Film Fund, he will approach financing Dutch films in the same spirit as he has programmed them. "The more ambitious and outspoken you dare to be as a filmmaking team, the more chance you have of being recognised for good cinema," he says.
Incoming festival director Kaludjercic will be shadowing Beyer and his team, moderating a masterclass with filmmaker Beth B about her portrait of artist Lydia Lunch in Lydia Lunch — The War Is Never Over, and "following whatever she can soak up at IFFR in her last year as a proper guest", says Beyer.
"Preparations are already underway for next year's landmark 50th edition when she will be in charge," Beyer says of IFFR 2021. "If all works out, there will be some quite spectacular tentpole elements."
When new festival directors take over an event, they often make radical changes to distinguish themselves from their predecessors. "To be honest, I hope she does," Beyer says. He believes a festival should always look to reinvent itself and stay flexible. "I am hoping she will bring something new and different."
He became festival director after a successful career as a producer and has relished his time at IFFR. "It is truly exalting and energising and inspiring to travel the world, to meet people, to have fantastic people actually running the festival." But as a father of three, Beyer says he will not miss being away from home. "There is a balance towards personal sanity that is relevant," he smiles.
He cites as the greatest sources of satisfaction during his time at IFFR the many outlandish ideas the festival team hatched and that nobody thought would work, among them Apichatpong Weerasethakul's SLEEP­CINEMAHOTEL in 2018 and this year's Crash event.
"Did I miss my children and my wife too often? Yes. Did I love making the impossible possible, somehow? Yes."