HKIFF's departing artistic director Li Cheuk To looks back at a festival career that helped bring China's Fifth Generation to the world and assesses the parlous state of Hong Kong filmmaking.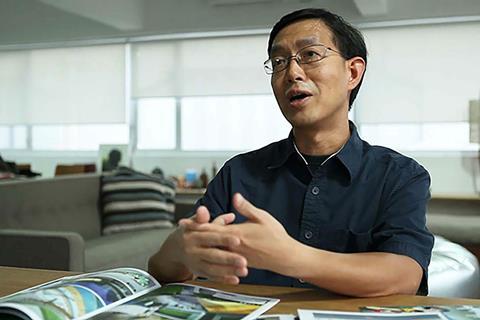 You have been at HKIFF for 34 years. What was the Hong Kong film landscape like when you first started?
I joined the festival in the early 1980s to programme the Hong Kong Cinema Retrospective section. In those days we discovered new land every year, like introducing China's Fifth Generation to international audiences with [Chen Kaige's] Yellow Earth. The 1980s were the golden age of Hong Kong cinema. It was also the age of innocence for exchanges among film festivals and film cultures.
How has your role evolved along with the growth of the festival?
My role changed to programming international cinema in the 1990s. We held on to our ideals of discovering new talents and promoting Hong Kong cinema in the troubled times. A Hong Kong Panorama catalogue was published as a companion to the screening programme, and we paid tribute to a Hong Kong filmmaker every year.
HKIFF evolved from a government-organised festival to a private initiative when the millennium set in. I was general manager during the transition years (2002-04) when it was organised by Hong Kong Arts Development Council. We were able to break from bureaucratic straitjackets to start looking for sponsors and marketing opportunities.
How did the changes benefit HKIFF?
The corporatisation of HKIFF in 2004 allowed us to be proactive. We took over the Hong Kong-Asia Film Financing Forum (HAF) and founded the Asian Film Awards. HKIFF began opening together with Filmart, providing synergy with the industry in the global markets. As artistic director, I was involved in the co-ordination with outside partners as well as among internal departments. The critical issue is that we have remained steadfast with our original intentions, while working to sharpen our global competitive edge and draw larger local audiences.
How do you see the state of Hong Kong cinema?
Last year was one of the worst for Hong Kong cinema in decades. Even the better works, including both local independent films and big-budget co-productions with China, are seriously flawed. The critics were having a hard time to find the worthy winners of annual film awards.
In 2016, we had Weeds On Fire, Mad World and Trivisa, all promising debuts by young filmmakers that generated a strong sense of hope for the renewal of the local industry. For the equivalents [films funded by the First Feature Film Initiative] in 2017, neither Somewhere Beyond The Mist nor In Your Dreams measure up to their predecessors.
It is also disappointing in terms of box office. The two top-grossing Hong Kong films in 2017 took only about half of what the top two grossed in 2016 [Mermaid by local director Stephen Chow and Cold War 2]. The number of Hong Kong films released also dropped from 62 in 2016 to 53 in 2017.
What are your future plans?
I don't have any plans yet; I am close to retirement age. I'll keep working on projects as a freelancer but may not work full-time in an office any more.