This year, a lack of quality local content has opened up borders for Hong Kong International Film Festival (March 19-April 5). The Festival will screen local productions in the Panorama sidebar, but elsewhere there is a strong international presence.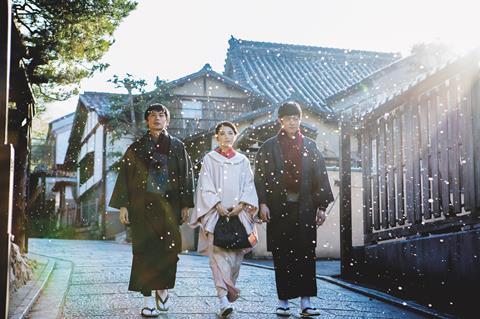 For the first time, the 42nd Hong Kong International Film Festival (HKIFF, March 19-April 5) will open with a double bill by two promising Taiwanese directors.
The world premiere of Jay Chern's Omotenashi, a Kyoto-set romantic drama co-produced by Japan's Shochiku, will be followed by veteran TV commercials director Maren Hwang's debut feature Xiao Mei. The film, about a missing girl, is produced by Chung Mong Hong (The Great Buddha+) and premiered last month at the Berlinale. HKIFF will close with the world premiere of What A Wonderful Family! 3: My Wife, My Life by Japanese director Yoji Yamada.
Unlike in recent editions, none of these premium slots are filled by Hong Kong titles this year, reflecting an absence of world premieres of local films. "There was nothing suitable from those [films] that were available to us," says Geoffrey Wong, who joined HKIFF as programmer in 2014 before assuming the post of director of programming last November. "The premiere of Hong Kong films depends on a lot of different factors. Various local productions are being prepared for shooting this year, and we hope there will be suitable Hong Kong films for us next year."
Local flavour
Wong points out that the Hong Kong Panorama sidebar will screen eight local productions from last year, including Kearen Pang's 29+1, Chasing The Dragon from directing duo Jason Kwan and Wong Jing, and Angie Chen's I've Got The Blues, about artist Yank Wong, in the documentary strand.
"Hong Kong film retrospectives are now catered for by the Hong Kong Film Archive," says HKIFF executive director Roger Garcia. "However, our annual Filmmaker In Focus highlights local talents. This year we're excited to present the first tribute to Brigitte Lin, a true star of Chinese-language film."
Lin rose to stardom in popular Taiwanese romantic dramas and later became a key figure in Hong Kong cinema, appearing in more than 100 Taiwan and Hong Kong films. Along with the rare opportunity to meet the screen legend in a face-to-face session, audiences will take in a 14-film retrospective, from Outside The Window, her 1973 debut film at the age of 17, and Cloud Of Romance — both newly restored — to Swordsman II, featuring her iconic gender-bending role, and Wong Kar Wai's Chungking Express and Ashes Of Time Redux.
Wong is also excited by the tribute to Argentina's Lucrecia Martel, a rare female master director from patriarchal Latin America; the festival will play all of her works including Zama, her first film in nine years. Additionally, New Danish Cinema pulls together six films by contemporary Danish filmmakers, including Joachim Trier's Thelma and Janus Metz's Borg/McEnroe.
HKIFF remains a non-profit charity, with its circa-$3m budget part-funded by the Hong Kong government's Commerce and Economic Development Bureau and its agency Create Hong Kong. The remainder is raised through sponsorship, ticket sales and service fees. Four decades on, the festival remains committed to its tradition of bringing acclaimed international films and discoveries to local viewers, and taking Hong Kong cinema to global audiences.
Garcia admits, however, that technological developments are affecting moviegoing. "Digital technology has brought a vast range of movies into the home in an unprecedented way," he notes. "Even though you can generally watch anything anytime nowadays, this deluge of films makes it more difficult to know what to watch.
"We still have a role in bringing films to the attention of local audiences that they might not otherwise be aware of," he adds. "We continue to showcase experimental and alternative films to recognise the different languages of cinema although they're not huge audience attractions."
Garcia adds that it is crucial to encourage the communal movie-going experience through audience development and outreach programmes for the public and schools.
Class acts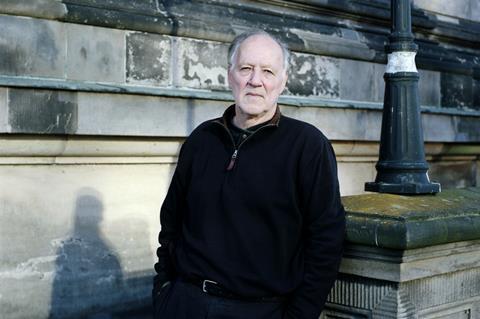 This year's festival will also host a series of masterclasses. Following the special presentation of Tsai Ming Liang's The Deserted, which played in Venice's virtual reality competition, the Taiwanese filmmaker will share his vision on this cinematic innovation.
Japanese documentarian Kazuo Hara will also give a masterclass for local audiences on his guerilla filmmaking style. The festival will screen his latest film, Sennan Asbestos Disaster, along with earlier works The Emperor's Naked Army Marches On and Extreme Private Eros: Love Song 1974.
In his first visit to HKIFF, Werner Herzog will also conduct a public masterclass. The festival will pay tribute to half a century of his filmmaking with four restored classics, including Aguirre, The Wrath Of God, along with his latest documentary Into The Inferno.
Other guests include Kyoko Kagawa, the actress from the golden age of Japanese cinema who will meet the audience after the screening of Kenji Mizoguchi's restored masterpiece A Story From Chikamatsu; and US filmmaker Sean Baker, who will talk about his indie filmmaking style after presenting his latest film, The Florida Project.