Last year CineLink, Sarajevo Film Festival's respected industry arm, evolved to spread its activities across the entirety of the festival. The move was made to allow for a greater synergy across its various strands, and this year the team has opted to stick with the new format.
Jovan Marjanović, Sarajevo's head of industry, says that CineLink in its new guise "caters to the current needs of the industry". Events this year include the return of regular activities such as the co-production market, work-in-progress showcase, and the TV-focused CineLink Drama (now in its third year).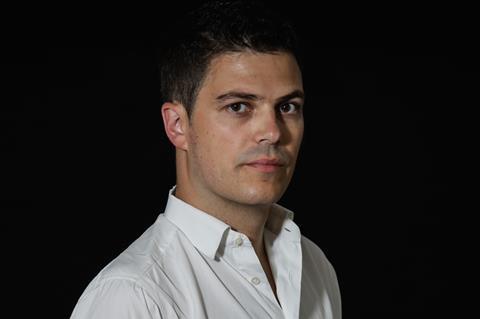 Feature films

It has been a notably strong year for projects that have participated in previous editions of CineLink.
Tolga Karacelik's Turkish feature Butterflies kicked off the year by winning Sundance Film Festival's World Cinema Grand Jury Prize: Dramatic. That was followed by a trio of Berliane premieres: Ioana Uricaru's Lemonade, Milko Lazarov's Ága and Adina Pintilie's Golden Bear winner Touch Me Not; all three have their regional premieres at Sarajevo this year.
The recently-published independent report commissioned by the festival to analyse the event's impact on the Bosnian capital, conducted by Olsberg SPI, concluded that one third of projects which access Sarajevo's industry strand go on to play at major international film festivals once they are completed. "This proves that the festival has a continuing positive impact on the quality of productions from the region," says Marjanović.
Sarajevo has been a popular destination for international film professionals for years now, and Marjanović is bullish about the festival's benefits for its attending delegates. "The right combination of art and business has made the Sarajevo Film Festival a must-attend place for those who seek to work within the region."
"The attendance has been continuously growing and the guest list this year is fantastic. I think the fact that several award-winning films at this year's most prestigious festivals were developed through CineLink's various industry strands confirms that Sarajevo is the place to keep an eye on the most promising voices from the region," he adds.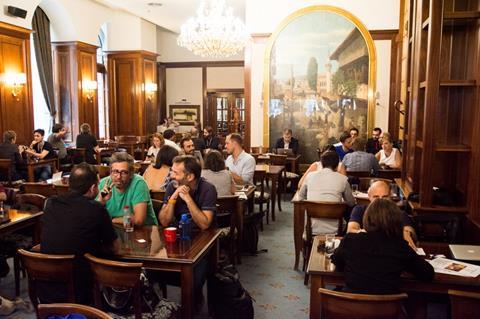 More events
Further industry activity in 2018 will include: the Docu Rough Cut Boutique, an intensive five-day programme focused on documentary films from Southeast Europe; the True Stories Market (back for a third time), an event that connects filmmakers with organisations that are documenting and researching the Yugoslav wars of the 90s; Talents Sarajevo Pack&Pitch, which presents projects from the Sarajevo Talents programme to international guests; and Avant Premiere, a preview of upcoming local language films and TV series.
Every year, the festival takes feedback from its delegates and evolves the content accordingly. That's why this year there's a greater emphasis on the television and documentary segments, says Marjanović.
Key to this will be a focus on contemporary Norwegian TV series during the CineLink Talks programme, which is being hosted in cooperation with the Norwegian Film Institute. Norwegian national broadcaster NRK's drama chief Ivar Køhn and the director of Norwegian series Home Ground Arid Andresen will both be in attendance to talk about putting Norwegian drama on the international map.
"We want to explore how this experience can be replicated in our region," comments Marjanović.
Futher TV events will include a case study on the first TV series from the region to sell to Netflix, Croatia's The Paper. (This year's other case study will focus on the casting process behind Matteo Garrone's Dogman, which won Cannes Film Festival's best actor prize for star Marcello Fonte, who will be in Sarajevo.)
"TV professionals have recognised CineLink Drama as a good meeting point when it comes to discussing, developing and presenting high quality regional drama content," adds Marjanović. TV execs speaking at the festival this year also include Band Of Brothers creator Erik Jendresen and Meinolf Zurhorst from German outfit ZDF.
TV drama is on the rise in the south-eastern European region, particularly through HBO Europe offshoot HBO Adria, which shot its first series in the locale this year - Danis Tanovic's Success, which filmed in Croatia this summer.
The festival has two new regional shows premiering in its programme this year – the first two episodes of season two of The Paper, and the first four episodes of Serbian series Morning Changes Everything.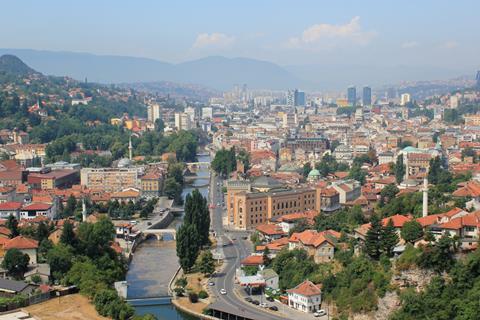 Regional audiences
One key focus for the festival is to try to develop cinema audiences in Bosnia. Cinema attendance in the wider region is up 11% this year in comparison with the previous year, but Bosnia remains a "challenge", says Marjanović.
The aforementioned Olsberg study concluded that the festival plays an important role in local audience development; however this is not currently reflected in admissions for local films. Marjanović says that this is the reason the various CineLink talks are so crucial for the local industry, because they can lay a blueprint for how to successfully tap into local audiences. "We need to discuss that as an industry and take it seriously," he notes.
A further positive move at the festival this year will be the signing of a new co-production agreement between France and Bosnia and Herzegovina during the industry days this year. The agreement will replace the previous accord, which was signed between France and Yugoslavia in 1974, and should make it easier for the countries to cooperate on everything from production to distribution.