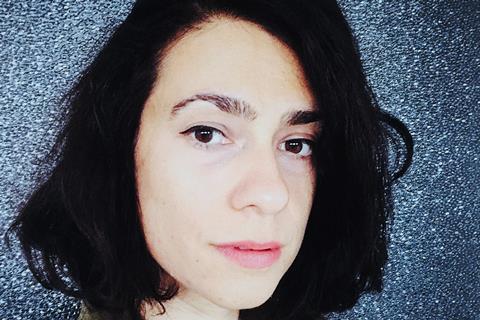 The feature directorial debut of Hungarian-Romanian filmmaker Cristina Grosan, Things Worth Weeping For, premiered in competition at this year's Sarajevo Film Festival.
The Hungarian drama-comedy follows 30-year-old Maja, played by co-writer Nóra Rainer-Micsinyei, as she struggles to deal with expectations of society, not least from her mother and boyfriend with whom she has just moved in. Everything appears to be perfect but Maja is not sure if this is really what she wants, and she is confronted with her personal dilemmas when she ends up in an apartment with a relative who turns out to be dead.
The film is produced by Judit Stalter of Budapest-based Laokoon, best known for the Oscar-winning Son of Saul.
What was the initial inspiration for the story?
The film is based on something that happened to me a few years ago. Someone close called to tell me his grandfather had just died in his home. I went over to keep them company. But hours passed, and nobody showed up to pick up the dead body. Calling the authorities didn't help much either.
We were sitting there, waiting, until the strangeness of the situation became the new normal. The shock of witnessing death came and went in waves, and in between, we told stories, ordered food, looked at the collection of liquor bottles the old man had stashed away. It was absurd, sad, yet peaceful. Naturally, it got me thinking of my own life and choices.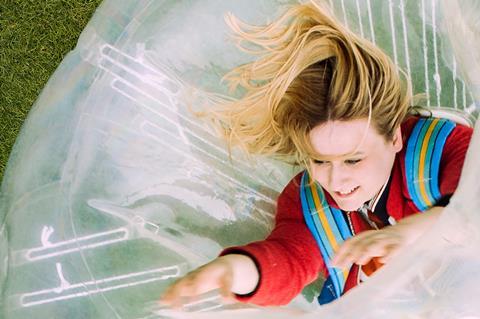 You worked on the screenplay together with the main actress. How did you two develop the narrative and work on her character?
I met Nora as an actress. While improvising at the rehearsal of my short film Night Painting, also a story about generations, we discovered we're interested in similar topics. She asked me if I'd like to write something with her.
At the time I was working on an outline of the event I had witnessed earlier, so I pitched it to her, and we started to brainstorm together. But it's a character-driven story and since I'm a fan of Nora's acting, it was only a natural question to suggest she play the character we were creating. We both knew the sooner we have the protagonist, the better it is for the writing.
During the process, we tried our best and worst ideas on our producer, Judit Stalter, who was very supportive of us from early development. We were all a little bit like Maja at some point in our lives, so we enjoyed the opportunity to self-reflect and make fun of ourselves.
How did you develop the colourful visual style and impressionistic sound design?
Maja takes us on a strange night journey where the world outside dims down, and her thoughts become loud. Together with sound designers Tamás Székely and Dorka Mező we used the tranquillity of the night like an empty canvas, to create the dramaturgy of Maja's milestones. I also liked the challenge of operating with just a few locations and characters, in a story where the protagonist's life is reaching a turning point.
DoP Márk Győri was an active partner in creating a small universe in this old 200-square-metre villa in the hills of Buda. Then, together with editor Anna Meller, we tried to magnify this space, to push the viewer to give up putting together the topography of the space, and just follow Maja on her inner journey.
The character of Maja's friend Sara is both similar and very different to her. What can you tell us about that?
I had worked before with actress Júlia Huzella, who plays Sara in the film. I invited her for a test shoot, in which we tried out the humour and pace of the film. Her character back then was an episodic one. She was telling me about her life as a mother of two, and her career as an actress, about how she's trying to navigate these two poles in her life. I felt like this is a very relevant issue for many women today.
We brainstormed about the possibility of expanding this episodic character into an opposite main character next to Maja. Júlia plays the long-lost best friend whose life developed in a completely different direction, looking happy and accomplished from the outside, but equally anxious and full of questions on the inside.
You previously made a short film at Sarajevo City of Film, which was very successful. What is your relationship with the festival and the city, and how do you feel about premiering your film there?
I come from a small city on the border between Romania and Hungary. It's usually confusing to explain abroad that I am not just this or just that – that I am both. So, for me, the multiculturalism of Sarajevo feels very much like home. Years ago, I shot my first project after graduation Holiday at the Seaside there, and I thought this is what grown up filmmaker life must be like. Eight years later I see how much space there is to learn and explore. I'm very excited to have my debut film take its first step in Sarajevo.