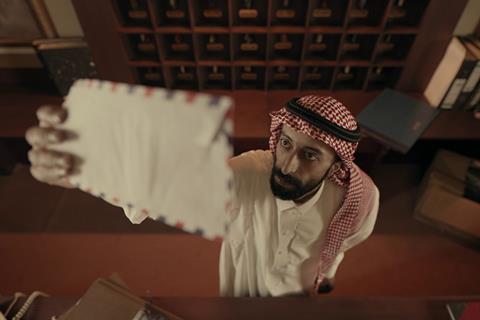 Slowly, but surely, the number of local features being produced in Saudi Arabia is starting to rise.
Ever since cinemas first opened in the kingdom in 2018, exhibitors have largely relied on international movies from the likes of the US and Egypt to attract audiences.
Exhibitors are aware, however, that homegrown films which reflect the lives of local audiences are key for growing box office; local hits can turn good years into great years for cinemas. Over 580 screens have opened in the kingdom since the ban on cinemas was lifted in 2017 – and they want to include more local content in their offer to audiences.
The government is also keen to encourage local film production, recognising that film is one of the fastest-growing cultural sectors in the country. Film is a key focus of Saudi Arabia's plan to develop its entertainment industry as part of the Vision 2030 iniative to diversify its economy and relax conservative cultural rules.
For now, the local production industry is still at a very early stage of development. An estimated 10 Saudi films have been produced this year – and the government hopes to increase this to 50-80 films annually by 2030.
Funding push
However, signficant financial support is now available to Saudi filmmakers from various sources. Earlier this year, the Saudi Film Commission announced a cash rebate worth up to 40% of budgets, which can be accessed by both local and international TV and film productions. There are also additional incentives and support offered by regions such as Neom and AlUla.
The government's Cultural Development Fund is also investing $234m over three years through its new Film Sector Financing Programme, which aims to boost the country's film infrastructure and support production with grants, loans and loan guarantees.
The Red Sea festival is also backing Saudi filmmakers via its Red Sea Fund, which offers $14m a year to support production and post-production of 100 projects by Arab and African directors.
Red Sea has emerged as a showcase for Saudi filmmakers, and has seven local features and 18 shorts world premiering at the festival. They include closing film Hamad Farhan's Valley Road and Fahad Alammari's Alkhallat+, an anthology from the creators of hit digital series Alkhallat. Other world premieres include Mohammed Alatawi's desert-set historical drama Within Sand, and Mohamed Al Salman's Raven Song, Saudi Arabia's official submission to the Oscars.
Global and regional streaming platforms are also investing in Saudi production to attract local subscribers, including MBC's Shahid VIP platform and Hong Kong-based streamer Viu. Netflix announced a slate of Arabic productions last month, which includes Alkhallat+ – which is part of an eight-film deal that the streamer signed with leading Saudi production firm Telfaz11 in 2020.
Cinema support
Exhibitors have become key backers of Saudi films too. In May, KSA's biggest cinema exhibitor Muvi announced the launch of production division Muvi Studios to back both Saudi and Arabic films.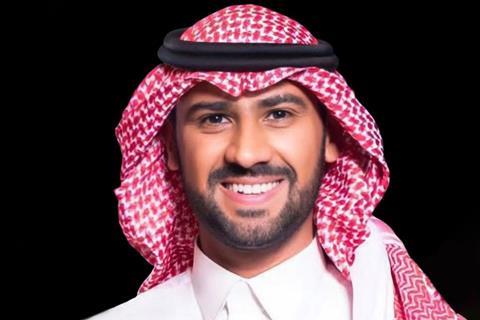 Muvi Studios is headed by Saudi film industry pioneer Faisal Baltyuor, a former CEO of the Saudi Film Council who founded leading distributor CineWaves Film in 2020.
Muvi CEO Adon Quinn says the decision to push into production is all about offering audiences films that they want to see. The shortage of supply of Hollywood films in the wake of Covid has led to a greater success for Arabic movies, and Egyptian features in particular, in Saudi cinemas.
Commercially focused Saudi features such as The Book Of The Sun (Shams Al-Ma'arif) and Masameer: The Movie have also proved highly popular.
CineWaves distributed The Book Of The Sun, the first Saudi film to achieve more than 100,000 local admissions in 2020. "This shows that there is an appetite and there is big potential for this kind of local content," says Baltyuor.
Not surprisingly, exhibitors like Muvi are keen to grow the local sector as a result. "Seeing the demand for Arabic content is what has made us get into this," says Quinn.
Muvi Studios is focusing on films with a strong commercial potential that can attract audiences to its theatres. Budgets are around $2m, and comedy is a particular focus. "From what we've seen of the success of films coming out of Egypt, the initial demand is for comedy. So, we've got a heavy focus on comedy in the first years. And then as the industry continues to develop, we will spiral out into other genres as well," says Quinn.
By 2024, Muvi hopes to be backing 20-25 films each year, with a mix of Saudi and Egyptian features.
Vox, the largest exhibitor in the Gulf region and Saudi's number two cinema operator, is also investing in production. At last year's Red Sea film festival, Vox announced it would produce 25 Arabic films in five years. It unveiled its debut slate at this year's festival, including a sequel to Saudi hit comedy Masameer, in partnership with Sirb Productions.
The slate also includes HWJN (Hawjen), an adaptation of the best-selling Saudi fantasy romance novel, directed by Yasir Al Yasiri, produced in partnership with Image Nation Abu Dhabi and MBC Studios. Some 40% of the film was shot in Jeddah, where locations work took place. The remainder of the film was made in Egypt, with a focus on interiors and studio shooting.
Vox, Image Nation Abu Dhabi and MBC Studio have also joined forces on King of the Ring, a Saudi remake of the South Korean comedy drama hit The Foul King, which will be screening during the Red Sea International Film Festival.
Mohamed Al Hashemi, KSA country head for Majid Al Futtaim Leisure, Entertainment, Cinemas and Lifestyle, the parent of Vox Cinemas, says that the Saudi production industry is extremely new and that there is therefore a lack of supply of local films. He says an exhibitor like Vox has to help "drive the change" in Saudi production.
Private investors eye film
Meanwhile, Saudi filmmakers say that the climate for production has completely changed in recent years.
The first feature to shoot in Saudi Arabia was Haifaa Al Mansour's acclaimed Wadjda in 2012, an international co-production between Razor Film in Berlin and High Look in Riyadh.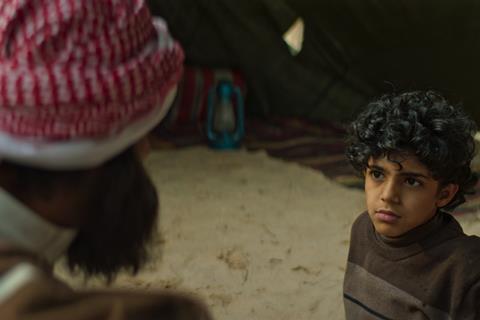 But, Abdulrahman Alnafisah, general manager of Nebras Films, recalls that when the production company launched in 2017 it was impossible to find investors for Saudi films. There was little support from either the government, regulators, festivals or the private sector.
"Now, if you go to a bank or to a private investor, they will talk to you. They are starting to believe in this industry. As more cinemas open, it is giving investors the courage to explore this market," says Alnafisah.
Nebras is now a busy production company, supporting international and local projects shooting in Saudi Arabia, including the closing film at Red Sea, Valley Road.
Nebras has also started focusing on making its own films; Alnafisah says the company is at an advanced stage of development on three features. The goal he says, is to make Saudi films to an international standard that attract both Saudi and global audiences.
The talent challenge
For Muvi Studios and CineWaves' Faisal Baltyuor says one of the key challenges facing the industry is training up the talent needed to make films in Saudi. He talks of a skills gap, particularly of below-the-line talent. That said, training is a big focus for organisations such as the Saudi Film Commission, which offers programmes to develop local talent with local universities and international institutions like La Femis, London Film School, National Film & Television School (NFTS). The Red Sea festival also has a training remit through the Red Sea Lodge which coaches Saudi and Arab directors, producers and screenwriters via a partnership with TorinoFilmLab.
The talent challenge extends onscreen too; there is a lack of Saudi film stars to attract audiences to local movies.
Additionally, many of the new generation of Saudi filmmakers have little experience of making movies. But they have gained experience by creating content for digital platforms such as YouTube, or by working on commercials. Baltyuor says an indication of the creative potential of Saudi filmmakers is that Saudi Arabia has emerged within a short space of time as a major content creator for YouTube.
Saudi filmmakers, who have gained experience abroad, are also starting to return home to make films, aware of the new-found possibilities that are quickly emerging in the country.
Given the speed at which the Saudi exhibition sector has grown in recent years, few doubt that it will be long before the Saudi film production sector becomes a significant player in the Middle East – and possibly beyond. "In terms of box office, we are the leader in the Middle East," says Baltyuor. "But for us, honestly, this is not enough. We need to be making content itself that is successful in our cinemas and also abroad."