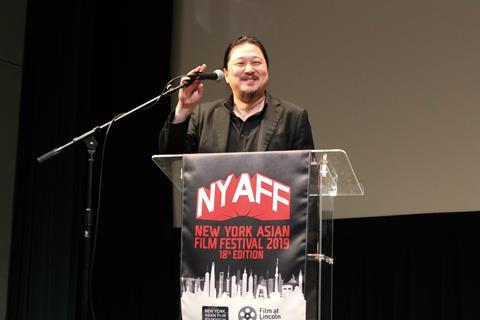 The 18th edition of the New York Asian Film Festival ended on Sunday (14) and presented a kaleidoscope of cinema from the region. Festival director Samuel Jamier looks back over several of the selections that wowed the crowds.
To see the full line-up that screened from June 28-July 14, click here. All synopses below provided by the festival.
"Overall, the audience's choices were more towards modest tales of human dignity, moving stories about human beings just trying to do the right thing, and attempting to find their place in life and society, rather than grand spectacles (with the exception of Samurai Marathon, and Money, which are more on the commercial side), and films that aim at redefining cinematic language," says Jamier.
"Ultimately, the big winner of this year's line-up was great, accessible storytelling, with something to say about the simple (but sometime inextricable) hardships of ordinary people, and how extraordinary they can be. I think this shows how you don't need explosions and CGI to fill a big screen, and Asian films are a testimony that a well-told, sincere story is all it takes (but maybe that's a lot)."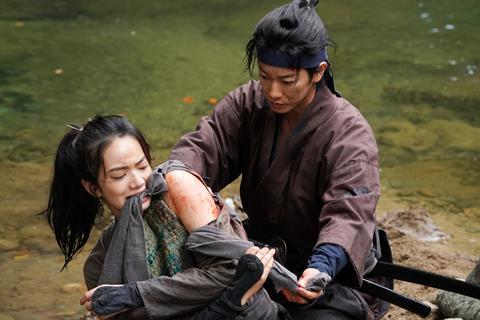 Samurai Marathon (Japan-UK)
Dir. Bernard Rose
Directed by Rose (Candyman), produced by Jeremy Thomas, and featuring a score by Philip Glass, the story takes place set against the 1850s arrival of the infamous "black ships" that brought an end to Japan's centuries of isolation. When feudal lord Itakura Katsuakira decides to prepare his samurai troops for the onslaught of modernisation by having them compete in a marathon, his independent-minded daughter Yuki (Screen International Rising Star Asia recipient Komatsu Nana, in a breakout role) secretly joins the race.
"Our opener was a big hit, and one of our biggest opening films since Bad Genius [in 2017]. This is quite possibly the best "chambara" / samurai film I've seen since Takashi Miike's 13 Assassins; it's a bit of a paradox that an Englishman directed it, but maybe a sign that cinema can truly be without borders sometimes."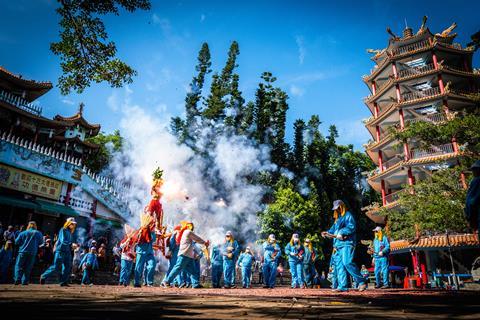 Han Dan (Taiwan)
Dir. Huang Chao-liang
An upstanding young man commits a reckless act that ends in life-changing tragedy. His doomed rival becomes his friend only to become his rival again.
"I was surprised how well-received the film ended up being, among our audiences, and our jury as well. Then again, it helped that we had the very charismatic and charming lead of this somber tale of male rivalry and tragic betrayal, George Hu, a native New Yorker, with us.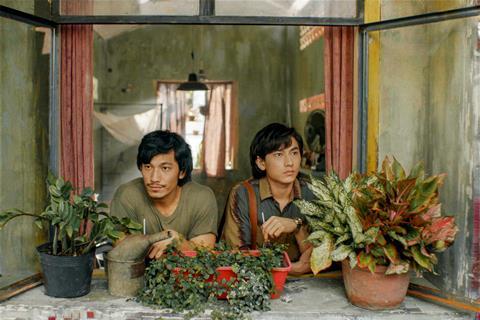 Song Lang (Vietnam)
Dir. Leon Le
1980s Saigon never looked more glorious than it does as the backdrop for this mesmerising musical melodrama, director Leon Le's award-winning debut. When ruthless debt collector Thunderbolt demands an overdue payment from a Cai-luong folk opera company, male star Linh Phung is immediately drawn to him.
"Song Lang was very popular, and won our audience award. Still Human being a close second. I hope this is the sign of more great films to come from Vietnam."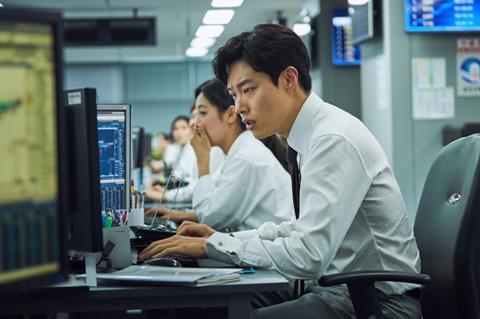 Money (South Korea)
Dir. Park Noo-ri
Once upon a time street crime was the scourge of big cities and modern society. These days it's large scaled white collar financial scams. Stars Screen International Rising Star Asia recipient Ryu Jun-yeol.
"Fascinating to see how social critique is omnipresent in Korean cinema, even in its most commercial form. It's a very exciting thriller that sold out fast among local (New York) audiences, and resonated well with them, and it has that extra thing that most good Korean films have: a smart social commentary embedded, and sometimes driving, the narrative."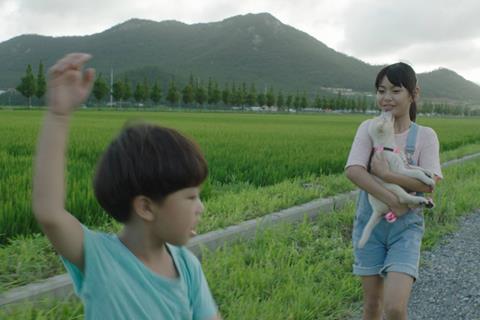 Kokdu: A Story Of Guardian Angels (South Korea)
Dir. Kim Tae-yong
Director Kim Tae-yong (Late Autumn), composer Bang Jun-seok (Along with the Gods), and 20 members of the National Gugak Center's traditional Korean orchestra bridge art forms in a universal story of loss and redemption, steeped in Korean folklore. Melding fantasy and reality, the film incorporates an elaborate theatrical piece to celebrate Korean myths and traditions.
"Our blockbuster event this year. And the biggest event NYAFF ever put together (over a thousand people in attendance; we had the screening / concert at Alice Tully Hall, home of classical music in New York, for the first time). We brought 22 performers of traditional Korean music (or gugak) from Seoul (National Gugak Center) to play the score of a movie (about two children lost in the realm of the dead) that was uniquely designed to be shown with this live performance. This was a once-in-a-lifetime experience for the audiences (and our staff!), and possibly the best feedback I heard about one of our events. Hearing ages-old music in a New York setting was a surreal experience."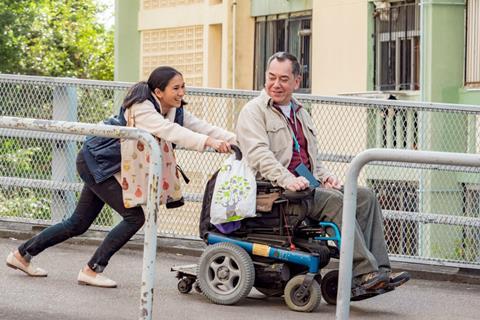 Still Human (Hong Kong)
Dir. Oliver Siu Kuen Chan)
Produced by Fruit Chan, Still Human tells of a gruff wheelchair-ridden divorcé (Anthony Wong, Infernal Affairs) who hires his umpteenth caretaker (Crisel Consunji), a Filipina who has put her dreams on hold to earn a living in Hong Kong. Despite not speaking Cantonese, she gradually breaks through his rough exterior and the unlikely duo from vastly different cultural backgrounds begin to embrace their lives together through various ups and downs.
"A tale of dignity and self-respect that shows the transformation of the Hong Kong film scene, it's miles away from the action fare (kungfu, heroic bloodshed) that the SAR has produced and gotten itself known for for decades. Both leads are amazing (Anthony Wong and Crisel Consunji won awards for their performances in the film), and I hope it's a turning point for Hong Kong films. To the best of my knowledge, this is the first time a Filipina actress is cast for a major role in a feature film."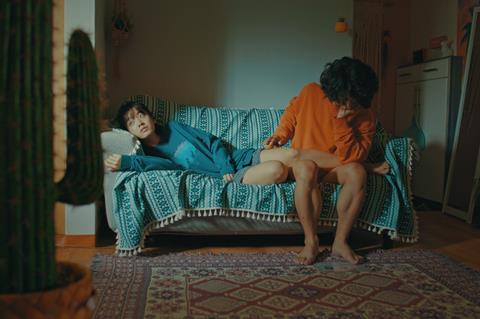 Maggie (South Korea)
Dir. Yi Ok-seop
A couple's hospital tryst is caught on X-Ray. Thinking she and her boyfriend are the ones in the compromising radiograph, nurse Yoon-young goes in the next day to resign only to find that everyone has called in sick except the head doctor.
"Incredibly innovative and bizarre film (a surreal comedy?). Though I feared this would turn off the sometimes conservative New York public, the audience was incredibly receptive to its quirky humor, and sometimes unique Korean feel of this quasi-experimental piece. The Q&A was easily one of the most intellectually stimulating I've personally conducted. The (female) director had incredible insights into the film and filmmaking in general.