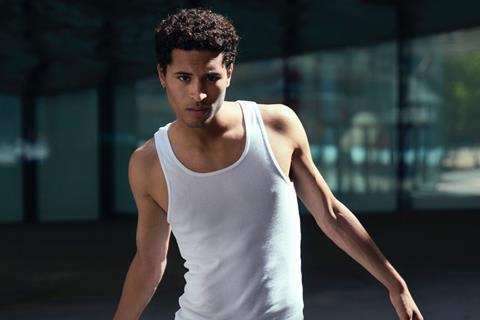 Ton Vieira started acting aged jut 10 when he was cast by theatre director Josep Maria Mestres in Llibertat! (Freedom!), a 1901 play by Catalan classic author Santiago Rusiñol about colonialism and racism that was staged at the Teatre Nacional de Catalunya.
By 16, Viera had decided to become an actor rather than a footballer and was cast in the series Benidorm, for Atresplayer TV. He is now starring in Erase Una Vez… Pero Ya No (Once Upon A Time… But Not Anymore), created for Netflix by Manolo Caro.
Born in 2002 in Barcelona to a Catalan mother and Brazilian father, Vieira now sees his debut in professional theatre at such an early age as an exceptional opportunity. But that wasn't what he thought at the time. "I remember I was a bit nervous going on stage and that my friends at school had more time to play football and were getting better at it than me," he says of what he made of it at the time.
When he met Nuria Cano, from the model and actor's agency Salvador Actors, she suggested he try out for a part in Atresmedia's comedy series Benidorm. He plays the son of one of the main roles, played by Maria Almudever, a stripper who is drawn into a con where she pretends to be the first love of a man who has been diagnosed with a fatal illness. "My character has been brought up in the marginal area of the tourist city, His story could be a drama, but it's all dealt through comedy."
When he secured the part in Benidorm, Vieira signed up for classes at Barcelona acting school Eolia. Since then Vieira has been cast in Netflix's musical series Erase Una Vez… Pero Ya No by House Of Flowers creator Manolo Caro, with a cast that includes Almodóvar regular Rossy De Palma, Asier Etxeandia and Daniela Vega.
"My character, which is supporting, doesn't sing," he says, "Nevertheless I have been taking singing lessons to make sure I'm a more and more complete performer."
Viera, who cites the careers of Anthony Hopkins and Tom Holland as ones he would like to emulate, also has a supporting role in another Netflix production, the teen romantic comedy A Través De Mi Ventana for a supporting role.
Very outspoken on social media about racism, Vieira is also involved in a theatre production dealing with the theme of discrimination and immigration. His aim is to take it into schools to help broaden education on these topics.
Contact: Nuria Cano, Salvador Actors