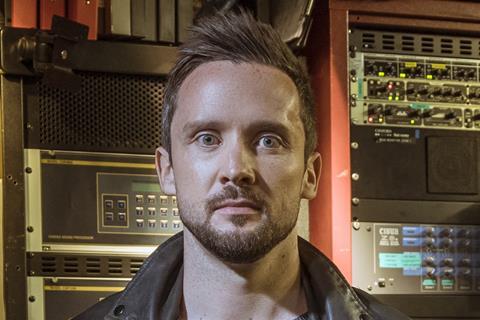 Currently editing his first feature, rap drama VS., Ed Lilly studied film and radio at the University of Salford before becoming an award-winning short-film director.
Click here for the complete list of 2017 Screen Stars of Tomorrow.
After success with the Virgin Media Shorts (his two-minute comedy Three Little Words was a finalist in 2009) and Bafta's 60 Seconds of Fame competitions, he directed digital short The Hive (2010) with support from the UK Film Council, which was nominated for a Vimeo Award in the best narrative category.
"It was the first time I'd developed a script with a writer and worked with execs and it really set me up well knowing what the process was working at that level," Lilly says of the experience.
He then wanted to make a longer short but realised "the opportunities weren't really there", so instead he focused on developing scripts for film and TV.
One of these was VS., developed with co-writer Daniel Hayes before it was pitched to production companies.
Bennett McGhee of Silvertown Films came onboard and, after a further year of development, they pitched it to BBC Films.
To Lilly's surprise, the then-head of BBC Films Christine Langan had already read the script and told him: "We should be making films like this, this audience is underserved."
After a gruelling five-week shoot, Lilly is now planning to send screeners of VS. to early 2018 festivals including Sundance and Berlin.
He was recently named in the BBC's 2017 New Talent Hotlist, and is developing several new TV and film projects.
Contact: Ed Lilly ed@edlilly.com