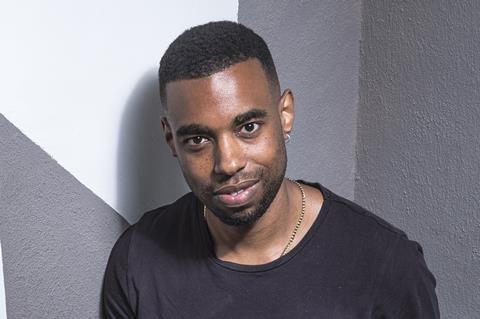 After studying film and video at London College of Communication, Remi Weekes found himself daunted by the prospect of trying to break into the film industry.
Click here for the complete list of 2017 Screen Stars of Tomorrow.
Deciding the best course of action was to keep making content, he teamed up with fellow LCC graduate Luke White to launch Tell No One, a production outfit specialising in experimental short-form video content.
"We locked ourselves in a studio and made very experimental 20 to 30-second films. It was pure visual fun," recalls Weekes.
After a few of their videos became popular on YouTube and Vimeo, the pair were approached by fashion retailers and art galleries with a variety of commissions.
Subsequently, they have had video work exhibited in New York's Guggenheim and London's National Gallery; the latter film, Metamorphosis, was a prizewinner at Cannes Lions in 2013.
Weekes then set his sights on transitioning into narrative films.
Ahead of the 2016 edition of London-based genre festival FrightFest, Weekes was asked by Film4 to pitch an idea for its short-film selection Horror Bites.The result, Tickle Monster, made it all the way to the 2017 edition of SXSW.
"It was the first time I'd been to a film festival," says Weekes. "It was brilliant to soak up the atmosphere and meet like-minded people."
Looking forward, Weekes has set his sights on features, and is particularly interested in genre cinema.
His debut could be his own script His House, which he is developing with Martin Gentles and Ed King of Starchild Pictures, and tells of an immigrant family who suspect their English home is haunted.
"I want to make movies that are exciting and that I'm proud of," Weekes says. "That's my mission."
Contact: Roxana Adle, Independent Talent, roxanaadle@independenttalent.com