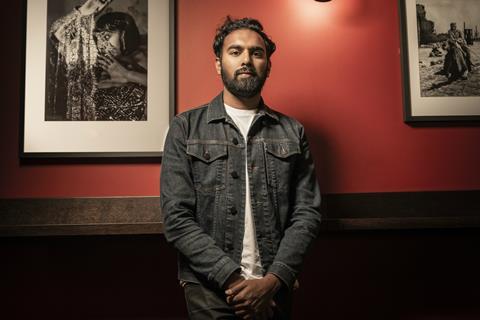 When Himesh Patel first auditioned for the lead in Working Title Films' Yesterday, he was determined to relish every moment. The high-concept film is all about the music of The Beatles, imagining a world in which the Fab Four never made it big, and Patel performed both 'Back In The USSR' and 'Yesterday' for director Danny Boyle and writer Richard Curtis.
"It was an amazing 45 minutes," the Cambridge-shire native recalls of the audition. "Spending time with two of our greatest filmmakers and thinking, 'I've got to enjoy myself here because this may never happen again.'" He impressed enough to be called back, played 'Something' and 'Let It Be' in his second audition, and was cast in the lead as struggling singer/songwriter Jack Malik.
The film shot in the spring and summer of 2018 and launched at the Tribeca Film Festival in April; it opened in the UK and US via Universal on June 28.
Patel appreciates the significance of being a non-white lead in a UK romantic comedy. "We're moving closer towards a time when we no longer have to talk about this," says the 28-year-old actor, who hopes the film "celebrates The Beatles in a way that people enjoy".
"The story shows you can have all this success and fame, but there are a lot more important things in life — the love of your friends, family, community — which that stuff can never match up to," he adds.
He followed Yesterday with a supporting part in Tom Harper's The Aeronauts for Amazon Studios, opposite Eddie Redmayne and Felicity Jones. Then it was off to New Zealand for five months to shoot a lead role in Eleanor Catton's adaptation of her own novel The Luminaries for BBC Two. Patel plays Emery Staines, a miner in the gold rush of the 1860s.
It is all a long way from the BBC soap EastEnders, on which Patel spent nine years as the studious Tamwar Masood. "It was a training ground in making decisions quickly, but also in patience and building relationships over time," he says.
Patel now wants to expand his experience both in front of and behind the camera. "There's a really positive shift at the moment in the breadth of stories we're telling. I'd like to see if I can add my voice to that."
Contact: Molly Cowan, 42