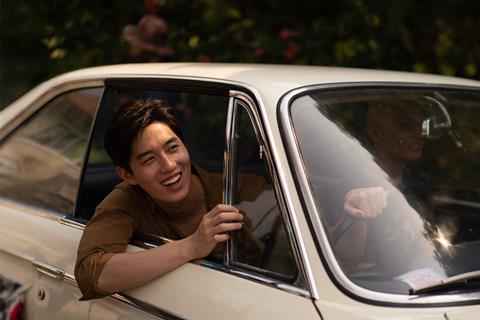 Baz Poonpiriya will be the first Thai director to feature in Sundance's World Cinema Dramatic Competition when his latest film, One For The Road, premieres today (January 28).
After making mainstream films Countdown and Bad Genius, he asserts that his new film is his most personal. It follows a New York-based bar owner who returns to Thailand and embarks on a road trip with his terminally ill friend to bring closure to the past.
"It's a new interpretation of my life's experiences and what I've learned so far as a human, with the two protagonists served as split images of my true self," says the filmmaker, who was credited as Nattawut Poonpiriya in his previous films.
"I never thought my life was that interesting and I admire those incredible filmmakers who can use their own life as a source of their creativity because now I know it's really hard to expose yourself like this."
Poonpiriya admits that it felt good to look back at his life with a different perspective. "When you consider yourself as one of the characters in the movie, it gives you the right to judge and call this guy 'an asshole' without being too harsh on yourself," he says.
"The freedom and possibilities to explore with a third-person perspective also gives me a clearer picture of who I really am."
Working with Wong Kar-Wai
"Who am I?," was one of the two important questions, along with "What do I want to do if I had very little time left on earth?," raised by producer Wong Kar-Wai when the project started. Wong's Hong Kong-based Jet Tone Films is the project's main investor.
Wong, the Hong Kong filmmaker behind acclaimed romantic dramas In The Mood For Love and 2046, got in touch with Poonpiriya after watching Bad Genius. The 2017 high-school caper became the highest-grossing Thai release in Hong Kong, China (where it earned more than $40m) and many other Asian countries, making it the most commercially successful Thai film ever in the international marketplace.
Poonpiriya flew to Hong Kong to meet Wong in December 2017, marking the beginning of a three-year collaboration. Their top priority was to get the script right. Poonpiriya would fly to Hong Kong with co-writers Nottapon Boonprakob and Puangsoi Aksornsawang once a month to discuss the latest draft with Wong.
The team would then fly back to Thailand, rewrite the story with Wong's comments in mind and send him the revised draft. The process lasted two years, with the writing team initially working on another concept in the first nine months before deciding to scrap it and start over.
New York in Bangkok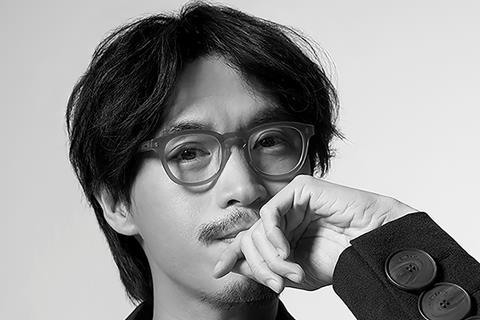 "How I miss a simpler time before the pandemic," Poonpiriya says, referring to not just the frequent travelling and face-to-face meetings.
Covid-19 also brought his production to a halt in March 2020 when the team was about to return to New York to shoot another winter scene.
While Poonpiriya spent lockdown editing One For The Road, his team had to build a replica New York set in Bangkok to shoot the rest of the key scenes when filming was able to resume in August.
Co-writer Nottapon also serves as the film's co-director. "He helped me reflect on the emotion level of all the scenes," says Poonpiriya.
"Because it's very hard for me to tell if the scene will work with general audiences or not since the story was too close to my own experiences. It's very easy for me to be biased with all this feeling in each situation."
Poonpiriya also recruited his key crew from Bad Genius, including director of photography Phaklao Jiraungkoonkun, production designer Patchara Lertkai, costumer designer Pawaret Wongaram, editor Chonlasit Upanigkit and composer Vichaya Vatanasapt. "Making movies is too hard and too risky to work with people that you don't know very well," Poonpiriya says.
Overseas filming added a further challenge, with about 40% of the film shot in New York. He is no stranger to the city, however, having studied graphic design at the Pratt Institute there.
"Work culture in each country is totally different. We don't have unions in the Thai film industry and mostly we just work very long hours each day and I spent the past 10 years getting used to it. Some crews walked out when we shot in New York," he recalls.
The main cast includes Tor Thanapob and Ice Natara as well as a supporting role from Aokbab Chutimon who shot to international fame in Bad Genius. Hong Kong-based Block 2 Distribution handles international sales, excluding North America which is being handled by CAA.