Screen's third China special looks at Sino-US collaborations and the trends shaping domestic production.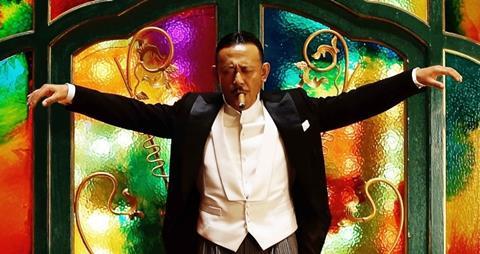 Click the headlines below for the full features…
While the dust is still settling on Alibaba's record-breaking IPO, China's box-office figures continue to boggle. In the first nine months of this year, theatrical revenues increased by 32% to reach $3.55bn, nearly equal to the 2013 full-year total. Nine out of the top 10 films grossed more than $100m.
As usual the spoils are almost equally divided between local and foreign films. In addition to the huge success of Transformers: Age Of Extinction, Hollywood enjoyed hits with X-Men: Days Of Future Past, Captain America: The Winter Soldier and Dawn Of The Planet Of The Apes.
But the distinctions between Chinese and foreign films are becoming increasingly blurred with the exchange of money and talent between the world's two biggest film markets.
In Screen's third China special, we look at the many forms of Sino-US collaborations from co-productions and sales partnerships to studio financing deals. We also look at the trends that are shaping domestic production as it gears up for another year-end bumper box office with releases such as Jiang Wen's Gone With The Bullets and John Woo's The Crossing.
And no trend is bigger than the march into the movie business of China's internet giants, Alibaba, Baidu and Tencent. We'll be hearing a lot more about these digital behemoths.