As part of our Brit 50 survey into the UK production sector, Screen International profiles established industry figures who are venturing into pastures new.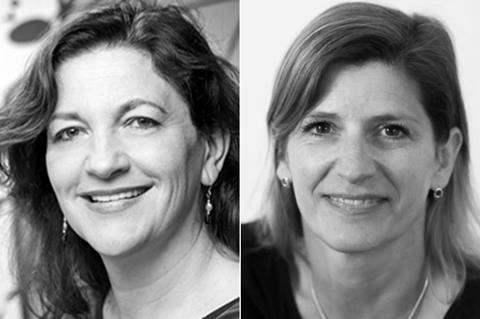 Jim Wilson, former Film4 executive turned producer of choice for UK auteurs Jonathan Glazer (Sexy Beast, Under The Skin) and Lynne Ramsay (You Were Never Really Here), has spent the past four months in Florida shooting Trey Edward Shults' Waves with Kevin Turen for A24.
Through his own JW Films, Wilson is now focused on Glazer's latest feature, which they have developed together and will shoot next year, new projects from Ramsay and documentarians Iain Forsyth and Jane Pollard, with whom he made 20,000 Days On Earth, as well as Hamlet, starring Riz Ahmed for Netflix.
Hot off the success of Pawel Pawlikowski's Cold War, Tanya Seghatchian's Apocalypso Pictures is developing a slate of new feature projects. Seghatchian is keeping details close to her chest right now, as are former Ink Factory executives Rhodri Thomas and Alexei Boltho, who are setting up a new outfit of their own, and ex-Studiocanal UK boss Danny Perkins (pictured), who is understood to be moving firmly into production with new London-based company Elysian Film Group and is actively acquiring projects.
Another long-time executive, Xavier Marchand, previously president of eOne Features, also has a new company. Marchand launched London-based Moonriver Content in early 2017 (via a first-look deal with eOne) and is working on a slate of film and TV titles including an English-language remake of French comedy film Babysitting and Castle Of The Eagles, a Great Escape-style true story set in Italy and based on the military history book by Mark Felton, which is being written by Jeff Pope.
Meanwhile, Tessa Ross and Juliette Howell's film and TV outfit House Productions, which launched two years ago with backing from BBC Worldwide, has focused on TV projects so far, notably political thriller Brexit starring Benedict Cumberbatch for Channel 4.
In the animation sector, the industry is looking forward to the release of Ron's Gone Wrong in November 2020. It will be the first feature from London-based Locksmith Animation, the feature digital animation company set up by a pair of animation experts — Julie Lockhart, who produced The Pirates! In An Adventure With Scientists! for Sony and Shaun The Sheep Movie for Studiocanal, and Sarah Smith, whose credits include Aardman's Arthur Christmas, which she wrote and directed — in partnership with Elisabeth Murdoch. Locksmith, which has an output deal with 20th Century Fox and a partnership with Double Negative, plans to deliver a project every 12 to 18 months.