Celebrating 25 years of her iconic production company Killer Films, New York City-based producer Christine Vachon talks to Screen about adjusting to disruption and her vital creative partnership with Todd Haynes.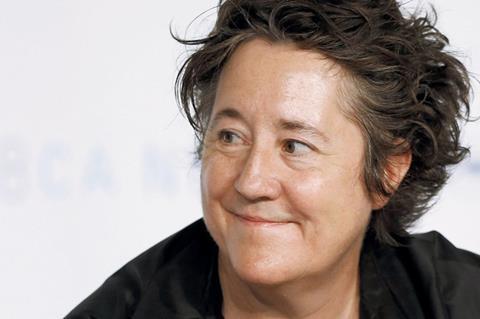 Christine Vachon is one of the independent film world's most influential producers. Her New York City-based production company Killer Films — which she set up 25 years ago alongside Pamela Koffler — has produced now-iconic films such as Kids, I Shot Andy Warhol, Velvet Goldmine, Happiness, Boys Don't Cry, Hedwig And The Angry Inch, Far From Heaven, Still Alice, Carol, First Reformed and TV series Mildred Pierce for HBO.
Killer Films is not coasting on past hits, however. The company has an active slate — Todd Haynes' Dark Waters is released in the UK on February 28 via eOne, and two new female-directed features were unveiled at Sundance: Janicza Bravo's Zola and Josephine Decker's Shirley. Todd Haynes will deliver his Velvet Underground documentary later in 2020, and he is also working on an Amazon miniseries about Sigmund Freud with UK writer Helen Edmundson.
Killer Films also has Mona Fastvold's The World To Come, now in post and starring The Crown's Vanessa Kirby, Casey Affleck and Katherine Waterston. Upcoming projects on its slate include Ryan Murphy's untitled Netflix mini­series about fashion designer Halston, to star Ewan McGregor, and Pride, a multi-part docuseries on LGBT+ rights in the US for FX.
As Killer Films heads into its 25th anniversary year, Screen International met with Vachon while she was in London at the end of 2019 for screenings of Dark Waters.
You started out as a proofreader in New York. How did you know you wanted to be a producer, rather than a director, screenwriter or distributor?
One of the things I always tell my students [Vachon is artistic director of the film and television writing MFA at Stony Brook Manhattan in New York City] is that there isn't a path. And you really have to walk through doors that open for you, especially if you don't come from money, and I don't. I knew that film was interesting to me. It was kind of a crazy time in New York where there was a collision of film and music and art and fashion.
As I started working on movies as a personal assistant and then as a second assistant director, I begun to realise what a producer actually did. I didn't really understand how producers were responsible for putting together a whole movie and were responsible for it once it was out in the world. I liked constructing something to be as good as it could possibly be — seeing a decision you made or you facilitated end up on the big screen. That's really exciting and exhilarating.
My real epiphany happened when Todd Haynes and I were working together. We started a small company to produce short films, called Apparatus. He directed Superstar: The Karen Carpenter Story [in 1988]. When I saw that movie, I thought, "Now I get it, there's a kind of filmmaking or a kind of storytelling that is absolutely personal, but also incredibly provocative and entertaining." I sort of felt this whoosh. Here it is, and this guy knows how to do it. And I really want to hitch my wagon to his star.
Did you already know producer Pamela Koffler?
I was working on Steve McLean's Postcards From America and I was looking for a post producer and someone gave me her name. Then she produced this crazy little short film [Geoffrey Beene 30] with Tom Kalin, a tribute to the late fashion designer Geoffrey Beene.
We started Killer in 1995 and we produced three movies, one right after the other: Kids, I Shot Andy Warhol and Stonewall. That year and a half of continual production gave us stability, allowed us to start thinking about the future and allowed us to start developing. Early on, we started developing Boys Don't Cry, which we didn't make until years later. At a certain point, I had another epiphany: Pam shouldn't work with anybody else, we should figure this out as partners.
How do your skillsets complement each other?
I think she's happy for the most part to let me be the face of the company. She's incredibly meticulous, really good on story and has a very keen sense for detail. She keeps us out of trouble. And I think our tastes are just different enough for it to be interesting. Every morning Pam is my first call of the day: we go over what we did the day before, we talk about what's coming today, we talk about perceived disappointments or problems and talk them through with each other. It's really great.
Do you tend to lead on separate productions?
It's organic. With the Ryan Murphy Netflix series [about Halston], there's a lot of firsts for us. So, we're both handling different parts. We just did a movie with Mona Fastvold [The World To Come] that shot in Romania and Pam went and David [Hinojosa] — our third partner — because I was dealing with Dark Waters. So it has an organic way of working itself out.
If you were starting out as a producer now, could you start Killer Films in 2020?
Probably, yes. I'm not sure exactly if Killer would be doing the exact same projects. But I see a lot of young people building small companies out of young teams, this one will direct and that one will produce. So, yes, it is possible.
Could you make I Shot Andy Warhol or Kids today?
I think you could but you may not make them for the same budget. You may not make them for the same audience. I have to also assume there is something of an underground film storytelling that I don't know about.
You've worked with Amazon and Netflix. Do you see the platforms as beneficial disruptors?
I'm such a pragmatist. We've survived this long because we are really good at pivoting. If this is the way it's changing, we will adjust. I think it is a great time to be in the content creation business because there are a lot of options. I also have one ear to the ground to the audience too. I'm hearing people having a certain kind of content fatigue. If I tell someone I love a show, they ask immediately how many episodes or seasons it is. Five episodes? Awesome. But if it's three seasons, some people think that's too much.
You're obviously a fan of the cinematic experience, so do you also enjoy the episodic work?
I'm a fan of great stories. I watch as much as I can. I love great television or whatever we call it these days.
Is reaching a cinema audience tougher now for the kinds of films Killer works on?
It's gotten tougher for everybody. That question of what makes something theatrical is a big question. And it's something we discuss and ruminate and parse all day long. Is it a story that has some kind of urgency to it so that you feel compelled to go to the cinema instead of waiting for it to come to your living room? Does it have a central performance that you feel like you need to see to be part of the conversation? That was Still Alice. There's a world in which that movie maybe could have gone to a streamer and done very well. But by launching it theatrically and taking the gamble that Julianne [Moore] would get nominated and then win an Oscar [for best actress], a lot of things came together in the right way. You want to be part of the conversation and see that performance in the cinema.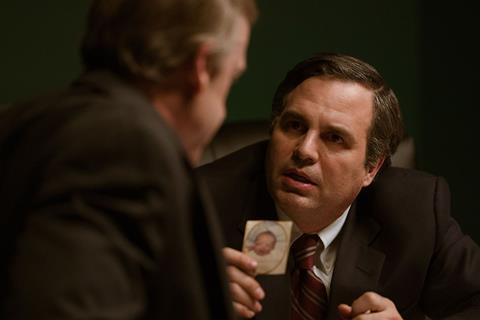 The plot of Dark Waters, based on the true story of a lawyer taking on DuPont for malfeasance, didn't immediately seem like a Todd Haynes film. Did it to you?
Todd always surprises me. One of the reasons I love working with him is he never makes the same movie twice — he's not addicted to a certain style. And he really does love the whistleblower genre.
Mark Ruffalo [who plays real-life lawyer Rob Bilott] was very eager to work with Todd, and Todd was very eager to work with Mark. Seeing Todd apply his craft to that film was great. There is a case to be made that it's a wonderful bookend with Safe [Haynes' 1995 film about a Cali­fornia wife who develops an illness linked to environmental factors].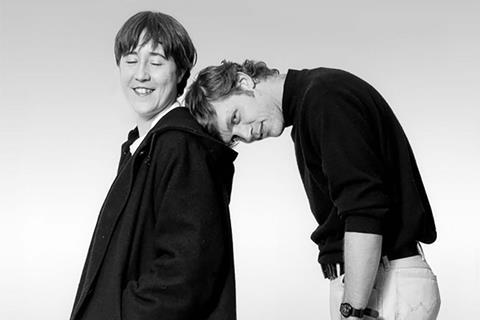 What impact has working with Todd had on your career?
I don't know the answer to that, because I don't remember a time when I wasn't working with Todd. He's obviously not the only filmmaker we work with, but he is the longest, most-sustained relationship.
It's a real gift because sometimes when I'm working with younger directors and they sort of automatically default to an us-versus-them mentality about production, that feels so foreign because I never have to deal with that with Todd.
Does your work as a producer feel like a constant, or does it change with different directors?
It does adjust. At Killer Films, we're not about one-size-fits-all. We want to create an atmosphere that allows everybody to do the best work. Directors are very different. We have directors who shot-list meticulously, we have directors who arrive on set and decide what they're going to do the day of. We have directors who want to rehearse until the cows come home, and we have directors who have absolutely no desire to rehearse. There are all kinds of extremes.
My feeling is that there isn't really a right way, there's the way that allows whoever is at the helm to figure out how to make the scene the best it can possibly be. The thing that is the most difficult to overcome with a director is insecurity. Anything else we can deal with. I don't mind a demanding director if it's about making the movie better.
How have budgets changed over the years?
The big thing we've seen is that those mid-level, speciality studio movies budgeted at $10m-$30m, those are few and far between. Last year we saw films like The Goldfinch or Where'd You Go, Bernadette that didn't perform. It's a shame because I think people say they miss those movies. I'm very proud that Dark Waters cracked the top 10 [at the US box office]. If you're not a superhero movie or a sequel, it's hard to do that.
Have pre-sales slowed down?
We still do it. That system hasn't really changed but it's not a great system. The number of actors who move the needle on these movies is minuscule and it's really hard to get to them. We're still dealing with this whole notion that you can assign value based on the package: the actors, the script, the director, etc. But as far as the US goes, we don't even bother to put in a number anymore because it's just so capricious. Sometimes I find myself with foreign sales agents who are talking on the phone about some $3m script and the actors coming out of their mouth are just ludicrous. You have these fantastical discussions about completely unobtainable actors.
Is the UK an important partner for you? Obviously you have worked on films like Carol with UK production company Number 9 Films.
Carol came out of a very long friendship I have with Elizabeth Karlsen [who runs Number 9 with Stephen Woolley], and we had made Mrs Harris together [in 2005] also with [writer/director] Phyllis Nagy. And then we did Carol in 2015 and Colette in 2018. I feel like we're constantly mining the UK for potential talented directors, actors and writers.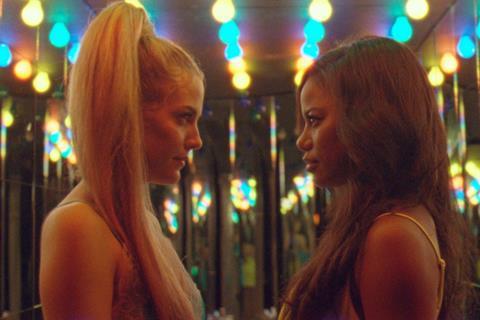 How do you find new talent?
David [Hinojosa] is a secret weapon. He's considerably younger than Pam and myself, in his early 30s. He has a really endless appetite for new talent. For the Zola screenplay, that was co-written by Janicza Bravo and Jeremy O Harris. He [Harris] is the biggest sensation in New York right now, he wrote Slave Play, and years ago when Jeremy was coming out of Yale School of Drama, David said he had a really good feeling about him. I loved working with [director] Brady Corbet on Vox Lux as well. He was another David discovery.
Are there any projects you have been trying to make forever?
We optioned [the miniseries on] Halston literally 25 years ago and we're finally making it.
What excites you in film and TV?
I loved Parasite, like everybody else. But it feels like some movies have become risk-averse. So if you want to see the provocative antiheroes and ambiguous endings, you're going to the small screen. Orange Is The New Black. Unbelievable. Euphoria is really exciting. Years And Years blew my mind. Catastrophe. I like all the procedural shows — give me Law & Order: Special Victims Unit and a bottle of wine and I'm good.
Was there a time you thought Killer Films would close?
Many times. There were two things: one was the writers' strike from 2007-08, which was devastating. And then in 2009 I got breast cancer, and the two on top of each other were really devastating. But we're so programmed to move forward. I think human beings are in general, but I think both Pam and I lack a lot of nostalgia. And I forget about the difficulty the second I'm on to the next corner.