China's streaming giants are facing multiple challenges, but are also growing subscriptions revenue and taking tentative steps into international markets.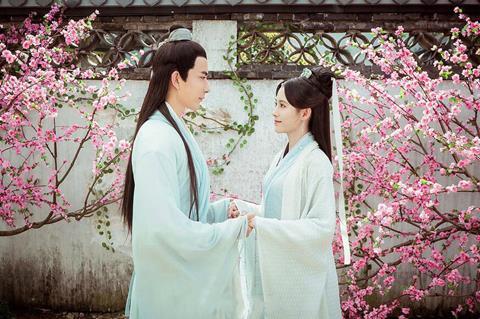 It has been a difficult year for China's three biggest streaming platforms — iQiyi, majority-owned by Baidu; Alibaba-owned Youku; and Tencent Video. Even with China's mighty tech triumvirate, collectively known as BAT, behind them, they've had to contend with a slowing Chinese economy, increased regulatory scrutiny and competition from unexpected quarters.
Like Netflix, which does not operate in China, all three are chasing subscriptions, mostly on the back of original content. They are burning through cash. iQiyi, for instance, spent $732m on content (both in-house and acquired) in the second quarter of 2019 alone. But their business models are very different to Netflix — all three Chinese streamers still derive more than half of their revenue from advertising, and it was this portion of their income that has been hit hardest by China's economic slowdown.
On the regulatory front, China's National Radio and Television Administration (NRTA) has been enforcing limits on the amount of foreign content they can stream, as well as reducing locally produced costume dramas to 40% of total drama output. Although wildly popular, period dramas are thought to have touched a nerve with their tales of courtly intrigue that draw uncanny parallels to modern-day power struggles in the Chinese government. In their recent interim results, all three Chinese streamers cited delays to new shows as the biggest reason for a slowdown in subscriptions growth.
And then there is China's short video and live-streaming trend, which exploded in 2016, spawning multi-billion dollar behemoths such as Bytedance and Kuaishou and flooding the online video sector with advertising inventory. Although Alibaba and Tencent are both investing in third-party short video platforms — Tencent is a major investor in Kuaishou — their own attempts to enter this space have so far had underwhelming results.
According to consulting and research firm Media Partners Asia (MPA), revenues from China's online video market will grow by 17% to reach $16bn in 2019, with the big three streamers accounting for a 57% share, but that compares to growth of 30% the previous year. "Following a period of exponential growth, online video industry expansion has slowed, with macroeconomics, industry dynamics and regulatory issues all factors," says MPA executive director Vivek Couto.
But he adds the long-term picture is still promising. China's big three platforms are more akin to the Amazon Prime Video model, in that they're owned or backed by massive tech conglomerates that derive most of their revenue from other sources. "Tencent's gaming business is doing exceptionally well, Alibaba's e-commerce business is growing strong. They are aware of cost insulation and are rationalising costs," Couto says.
David Dai, senior analyst at Bernstein, says the current slowdown in subscriptions and advertising revenue could also be seen as part of a natural deceleration. "iQiyi added 37 million subscribers last year, Tencent added close to 40 million, but you can't keep growing at that rate every year," says Dai. "There has to be a cap to growth. We should ask whether the slowdown is all about the economy and regulations, or whether it's partly attributable to deceleration as we approach that ceiling."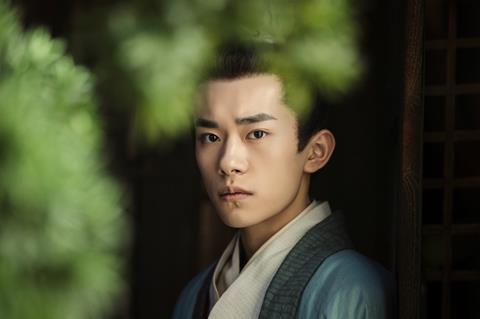 China's growth in paying SVoD subscribers is one of the miracles of the modern streaming era. Just five years ago, the market was still overwhelmingly advertising video-on-demand and expected to stay that way. But the needle started to shift in 2015 as the streamers moved some of their hottest shows to an SVoD model and started to launch attractive membership packages. More recently, growth has been driven by the popularity of elaborate costume dramas, such as iQiyi's Story Of Yanxi Palace and Youku's Longest Day In Chang'an, as well as talent shows like iQiyi's The Rap Of China and Tencent's Produce 101 China.
IHS Markit Technology estimates that iQiyi has 99.4 million paying subscribers, Tencent has 94.9 million and Youku has 81.1 million. According to a recent report by Ampere Analysis, China will have 305 million SVoD subscribers by the end of 2019, compared to 158 million in the US. While they are paying substantially less than Netflix subscribers, usually the equivalent of a few dollars a month, that's not a bad result for a market with no track record of paying for content online.
Opinions differ as to how high the subscriptions ceiling actually is — much depends on whether consumers are willing to subscribe to more than one platform. But everyone agrees that advertising revenue will continue to be an important income for the Chinese streamers. "The market is becoming more crowded and fragmented, and we don't know how many services consumers are willing to subscribe to, so they're likely to continue watching advertising, especially as it's becoming less intrusive and better targeted," says IHS Markit Technology senior analyst Kia Ling Teoh.
But the ceiling will be reached one day, and China's streaming giants will need to move into new markets. Their parent companies are already expanding globally in other areas. Alibaba is investing in e-commerce and logistics in several markets, while Tencent is everywhere in gaming, and both are exploring fintech and cloud services.
Beyond China
Tencent Video and iQiyi have already started to take their first tentative steps outside the China market. Earlier this summer Tencent launched streaming platform WeTV in Thailand, offering Chinese film and TV content subbed and dubbed in Thai, while around the same time iQiyi launched a branded channel on Malaysian pay-TV operator Astro's broadcast and on-demand platforms. iQiyi is also reportedly in talks to establish a joint venture with Indonesia's Media Nusantara Citra (MNC). Youku has not made any moves outside China, but its parent Alibaba is known to have looked at India's streaming sector a few years ago and recently invested in Indian short-video app Vmate.
China's online video giants are also building a solid revenue stream by licensing their self-produced content overseas. Hot sellers include iQiyi dramas Tientsin Mystic, The Golden Eyes and The Legend Of White Snake, while Tencent's food documentary series Flavorful Origins was acquired by Netflix. Youku had a breakout hit this year with Longest Day In Chang'an, which was acquired by Rakuten Viki and several Asian broadcasters.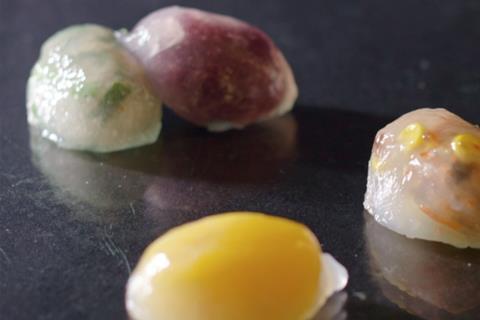 However, the rollout of actual streaming platforms may be restricted by political sensitivities in some parts of the world. As Netflix and other foreign streamers are not allowed into China, it may be difficult for Chinese platforms to launch in the US, and there's already been political pushback in Taiwan. They will also want to expand cautiously for more pragmatic reasons and not repeat the mistakes of Jia Yueting's LeTV, which went down in flames after expanding too fast in North America, India and Hong Kong.
Chinese streamers are also limited by the fact that so far they're only producing Chinese-language content. While Alibaba and Tencent are both investing in US films, they are only taking rights for the China market. But Tencent has already started talking about local-language production in Southeast Asia, so that situation may change. "It's just a matter of time before they start investing in, producing and acquiring local content," says MPA's Couto.
In the meantime, there is a large Chinese-speaking diaspora to tap into — estimated to be 60 million and growing — especially in Southeast Asia, which accounts for at least one-third of the overseas Chinese population. "Southeast Asia really makes sense for expansion," says Teoh, who is based in Malaysia. "In addition to the Chinese diaspora, it's a young, untapped market that is not as technologically advanced as BAT. Mainland drama and entertainment shows are already popular here."
Not that Southeast Asia is free of competition, even in the Chinese-language space. Netflix has been ramping up Chinese production, mostly through Taiwan, and WarnerMedia is effectively in this space through HBO Asia. With local players iflix, Viu and HOOQ offering Chinese content, regional competition is already fierce, before China's online video giants even think about venturing further afield.
But again, the diversity of the Chinese platforms' revenue streams — spanning advertising, subscriptions, licensing and content distribution — may eventually give them a leg up even in difficult markets. They are operating in a challenging business environment, and the days of breakneck growth may be over, but they will be a force to be reckoned with in the China market and internationally for years to come.