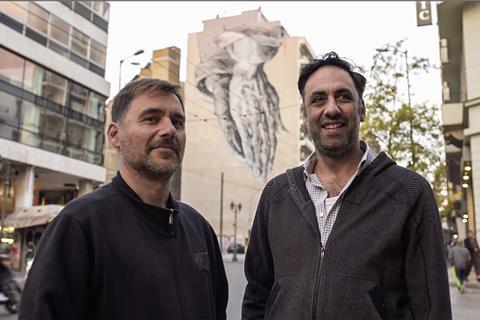 Need to know: Hellenic heavyweight Heretic is stepping up this month with its first Cannes Competition title — Ruben Ostlund's English-language debut Triangle Of Sadness, which unites partners from the US, UK, France and Sweden. Heretic played a major role with most of the filming taking place in Greece itself, on the island of Evoia. Formed in 2013, the company managed to ride out the Greek financial crisis, adding sales arm Heretic Sales which sells several of the company's films. Its European co-productions attract festival acclaim, including Elina Psykou's 2017 Tribeca winner Son Of Sofia; Janis Rafa's Rotterdam-awarded Kala Azar in 2020; and Mijke de Jong's refugee drama Along The Way, which opened the latter festival in January this year. Further English-language titles are coming: Vasilis Katsoupis's Inside starring Willem Dafoe as an art thief, currently in post; Coky Giedroyc's Take That musical Greatest Days, sold by Bron Studios; plus a first TV series, The Thread, based on the novel by Victoria Hislop.
Key personnel: Giorgos Karnavas and Konstantinos Kontovrakis, founders and producers; Danae Spathara and Kostas Sfakianakis, line producers; Iokasti Tarnanidi and Christina Liapi, producer assistants.
Incoming: Katsoupis's Inside, Muayad Alayan's A House In Jerusalem and Angela Schanalec's Music are all in post-production. Giedroyc's Greatest Days is in production in Greece.
Giorgos Karnavas says: "We are consciously moving into the English-language territory. We are very much interested into trying to bridge the European and the Anglo-Saxon way of making films creatively and financially."
Contact: info@heretic.gr