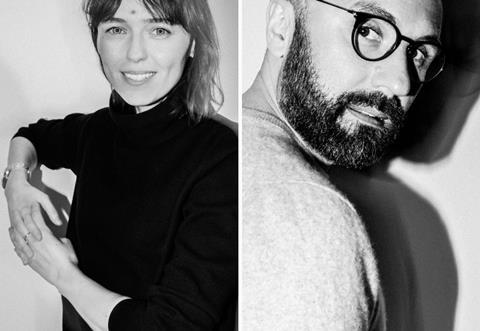 Need to know: Based in Lodz, Poland, Lava Films champions international co-productions as a way of making projects with worldwide audience potential. Headed by Mariusz Wlodarski and Agnieszka Wasiak, Lava Films helped bring Poland's 2021 best international feature Oscar contender Never Gonna Snow Again, directed by Malgorzata Szumowska and Michal Englert, to cinemas. It also had a hand in Sweden-born Magnus von Horn's Sweat, Greek filmmaker Christos Nikou's Apples (Venice 2020), Irish feature Wolf by Nathalie Biancheri, Poland-Italy-Czech Republic co-production Silent Land (Toronto 2021) directed by Aga Woszczynska, and Monika Kotecka and Karolina Poryzala's feature documentary The Herd. Wlodarski says Lava's mission is to create a safe haven for directors "where we engage in the storytelling, shape development but also team with filmmakers to find solutions to our struggles together."
Key personnel: Mariusz Wlodarski, producer; Agnieszka Wasiak, producer.
Incoming: Lava Films is co-developing Eloe, a feature drama from writer/director Piotr Zlotorowicz with Germany's Port Au Prince; Woszczynska's Baltic Sea-set thriller Black Water, co-written by Lukasz Czapski and Woszczynska; and Norway-set feature Blood Mother written by Monika Dembinska and Aleksandra Maciejczyk.
Agnieszka Wasiak says: "It's a challenge for independent filmmakers to find the right stories and for us, as an independent producer, to finance them. There is an exchange going on — arthouse is crossing over to larger audiences and some platform content is seeking more demanding viewers. Our challenge is to produce features for this relatively new type of audience and to develop ambitious [projects] that do more than simply entertain."
Contact: agnieszka@lavafilms.pl