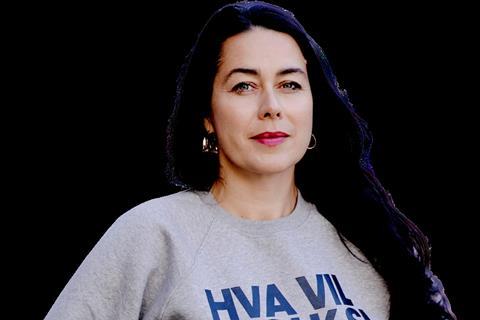 Need to know: Director Ole Giaever worked with Maria Ekerhovd's Mer Film on his 2014 Berlinale and Toronto hit Out Of Nature and is now working with Ekerhovd on their third collaboration, Let The River Flow. It is a good example of how Mer has operated as a director-driven company since launching in 2011. Out Of Nature was also notable as the first production to be released in Norway through Mer's distribution arm, which has grown under CEO Oistein Refseth. Ekerhovd won the 2021 Eurimages Co-production Award at the European Film Awards, and just a few of her notable co-productions include Birds Of Passage, Cathedrals Of Culture, Flee and Cannes 2022 Un Certain Regard selection More Than Ever. Mer producer Elisa Fernanda Pirir runs the company's new talent programme, which is currently mentoring five emerging female story­tellers. Gary Cranner, a former Screen Future Leader: Producer, recently joined the company.
Key personnel: Maria Ekerhovd, owner, founder and producer; Siv Dyb Wangsmo, CEO (production company); Oistein Refseth, CEO (distribution company); Elisa Fernanda Pirir, producer; Gary Cranner, producer and post-producer; Axel Helgeland, executive producer and chairman.
Incoming: Co-production More Than Ever by Emily Atef is premiering in Un Certain Regard. Sami uprising feature Let The River Flow is now in post, as is Second World War drama War Sailor by Gunnar Vikene. Projects in development include Itonje Soimer Guttormsen's next film Butterfly, Elle Sofe Sara's Sami musical feature Arru, and new films by Eskil Vogt and Jorunn Myklebust Syversen.
Maria Ekerhovd says: "We work with directors who are artistically innovative and make films that engage audiences. We also want to bring forward new voices, and our talent programme has a mission to find storytellers with relevant and different perspectives."
Contact: maria@merfilm.no