Dir: Riad Sattouf. France. 2009. 90 mins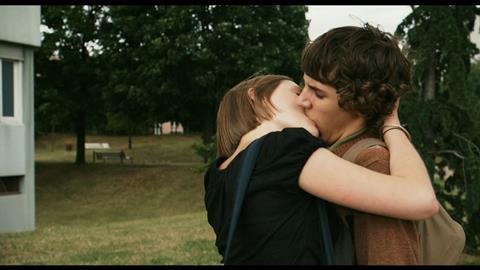 A notable directorial debut for comic book writer Riad Sattouf, this French teen sex comedy possesses a nice blend of humour and intelligence that places it somewhere between American Pie and Wild Reeds. Titled Les Beaux Gosses (literally The Hot Guys) in France but renamed The French Kissers for international release, it is a well-observed portrait of a teenage boy's sexual awkwardness which also has strong international value.
Its universal themes will make The French Kissers a popular player in arthouse markets
New sales outfit Other Angle Pictures already sealed a string of deals for the film after its world premiere in Directors Fortnight at Cannes including to Kool in German-speaking Europe, Palace in Australia, Karma Films in Spain, Nomad Films in Italy and Alternative in Benelux, with more forthcoming. Its universal themes will make The French Kissers a popular player in arthouse markets, and adult men worldwide will cringe with recognition at the embarrassing exploits of its acne-damaged 14 year-old protagonist.
The film is being released in France by Pathe which also handled teen girl comedy LOL (Laughing Out Loud), which was a big hit earlier this year. Since its lead characters are among the spottiest working-class youths imaginable, The French Kissers might be less of a must-see film in the local youth demographic than LOL which featured glamorous, affluent teens of both genders, but its acute observations and ribald humour will act in its favour with adults.
While LOL was set in cosmopolitan Paris, The French Kissers takes place in provincial Brittany. Newcomer Vincent Lacoste plays hapless Herve, a geeky teen living alone with his needy, intrusive mother (Lvovsky) in a housing estate and struggling with his exploding libido, middling grades and a distinct lack of interest in sport. He and his best friend, an Arabic boy with a bad mullet called Camel (Sonigo), eye up the beautiful girls at school and envy the good-looking cool boys, but don't appear destined to have any real contact with the opposite sex.
But one day, for no reason that he can identify, Herve is targeted by one of the prettiest girls in class, Aurore (Tremolieres), and the two begin a fumbling relationship which involves heavy petting, premature ejaculation and the first intimacy for both.
The clumsy pair is surrounded by all manner of drama including Herve's mother's own romantic misadventures, the school's first experience of death and experimentation with seances.
Sattouf is obviously fond of his teenagers and enjoys depicting the cruel daily life lessons they face, but he doesn't sugar-coat their existence. The suicide of one of the teachers hints at a world of pain ahead in adulthood, while the lovely final scene shows a rapidly quickening maturity and an emergence out of the confusion which has been so entertaining throughout the film.
Although the child actors dominate the proceedings, Sattouf throws in a sprinkle of big European names to help with marketing. Lvovsky has a key part but there are cameos by Emmanuelle Devos as a schoolteacher, Irene Jacob as Aurore's sexy mother, Valeria Golino as an actress in a porn video (Sattouf himself plays the porn actor) and Persepolis film-maker Marjane Satrapi as the saleswoman in a music store.
Production companies
Les Films Des Tournelles
Pathe
Studio 37
International sales
Other Angle Pictures/Studio 37
+ 339 54 88 02 41
Producer
Anne-Dominique Toussaint
Screenplay
RIad Sattouf & Marc Syrigas
Cinematography
Dominique Colin
Editor
Virginie Bruant
Music
Flairs & Riad Sattouf
Main cast
Vincent Lacoste
Anthony Sonigo
Alice Tremolieres
Noemie Lvovsky
Emmanuelle Devos
Irene Jacob
Valeria Golino