This year's edition of CineEurope will welcome exhibitors pondering studio mergers, media windows and new payment models. Screen talks to Laura Houlgatte, CEO of co-organiser UNIC.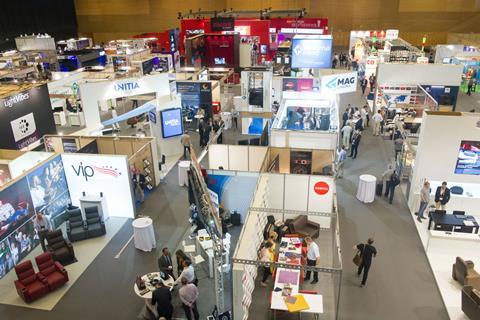 At CineEurope (June 11-14), the annual conference for the European exhibition industry, delegates will arrive in rather mixed mood. While 2017 box office across the European Union held more or less steady with 2016, admissions were a little softer, down 0.8%. Booming markets in central and eastern Europe are balanced by declines in some of the more mature territories, notably Italy, where 2017 box office dropped 12% on the previous year.
Mergers
The FIFA World Cup (June 14-July 15) always creates a wrinkle in the film release calendar. And while at CineEurope 2017 the big consolidation story was occurring within the exhibition sector itself — China-owned Dalian Wanda folding Nordic Cinema Group and Odeon & UCI Cinemas Group into its existing AMC assets — this year will see exhibitors pondering the impact of the impending merger of The Walt Disney Company and 20th Century Fox.
"For the moment, regarding the proposed consolidation, our members are just waiting to see what's going to happen; we're waiting for the deal to be approved by competition authorities," says Laura Houlgatte, CEO of the International Union of Cinemas (UNIC), which co-organises the annual CineEurope Barcelona event with the Film Expo Group.
Digital single market
UNIC's own, more pressing concern is closer to home, near its Brussels office: the election next year of a new European Parliament, and the appointment of a new European Commission. "That period will be critical for us," says Houlgatte, who was promoted internally into the role of CEO last summer having previously served as UNIC's EU affairs executive. "This is where we can start showing them how great cinemas are, why they should support us, and why they shouldn't put anything forward that can affect our business. It's one of the most intense periods, but also the most exciting, when people arrive in office."
At UNIC, the big discussion with EU politicians has consistently been over the proposals for a digital single market and the issue of territoriality, which remains crucial to the current European distribution model. "Within the EU institutions, if people live most of the time far away from their home, they don't understand why they can't access the content from their home country in the country where they are living now," says Houlgatte. "We have to explain to them how the film industry works and how licences are bought.
"We are trying to explain that you can't make law only for a bubble of experts here in Brussels," she continues. "You have to be very careful when you try to change the industry because you can damage it, and then it's hard to track back afterwards. Our line is that they shouldn't really mess with this. The industry takes care of itself. There should be more trust in the market, and that's what we've been asking for."
French media windows
The exception to the market rule is France, where media windows are governed by law — a fact that was illuminated in the recent spat between Cannes Film Festival and Net­flix. Houlgatte notes that France's current 36-month window for TV broadcast and streaming is "a long time", and adds: "Obviously when all this was created, VoD services were not as big as they are now. I think there's an understanding that somehow they need to rethink the model a bit."
But she points out the theatrical window itself, which is four months of exclusivity prior to DVD, Blu-ray and transactional VoD, is in line with custom in other European territories. "The current debate is about the modernisation of this chronology," she says. "The focus will be not on the cinema window itself, since theatrical exclusivity has our unanimous support, but on the sequence that follows. We stand shoulder to shoulder in supporting French exhibitors to ensure nothing that emerges from the current discussions hurts the French cinema sector."
Subscriptions
Noting the recent, rather inept attempt to introduce the movie-pass idea into the UK market, Houlgatte remarks: "This is on hold for the moment. Exhibitors are naturally cautious of a third-party subscription model, which would involve handing over their data — they are aware that this is something very valuable."
While some exhibitors already offer an unlimited pass within their own chain — Cineworld with Unlimited and Odeon with Limitless, for instance — others are far less keen to explore this approach.
"It doesn't fit with the way they see their model working," says Houlgatte. "They believe the unlimited pass devalues the experience."
The issue illuminates contrasting visions for the future of the exhibition industry: will growth come from driving up admissions — perhaps through the monthly subscription Spotify model — or from creating richer and more premium-priced experiences for cinemagoers? "Some cinema companies are experimenting with a decrease in the price of the tickets in some areas, just to see if this is going to attract more people," she says. "There's a need to cater for different audiences, depending on which area you're operating in. You have to adapt the offer."
Gender diversity
This year's CineEurope will feature a panel event on female audiences, and UNIC's data suggests it is the demographic of women under 25 where there is work to be done to attract customers in greater numbers and more frequently to the cinema. Gender diversity within the exhibition industry remains a topic close to UNIC's core. The 2017 Barcelona event featured a panel on the subject and UNIC also launched a mentoring scheme last year, pairing six female mentees from across Europe with female mentors from major companies such as Paramount, Vue and Movio.
"It was about, how can you take your mentee to the next level and achieve the next step in her career?" says Houlgatte, who adds that a second edition with a new cohort and new mentors launches this year.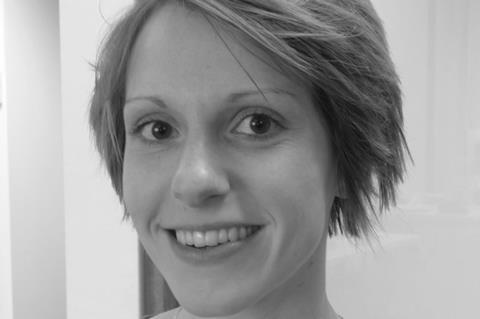 Last year's Coca-Cola seminar focused on youth audiences, with UNIC subsequently producing fresh research last autumn that it has been presenting at various industry events. "The good thing is, all young people say they love cinema, which is great," says Houlgatte. "Among out-of-home preferred activities, cinema was ranking in the first three, after hanging out with friends and shopping.
"But it was fascinating to see the breakdown between the different age groups. Between six and 10, they love the wow factor, they love 3D, anything to do with tech. In the next age group, it's all about socialising — they want to spend time with their friends away from their parents. In the oldest group, aged 18-25, we realised we face a challenge getting them out of their homes."
New technology
Along with technological innovations presented by companies on the trade-show floor, several panel events address the tech sector, as will this year's executive round table, titled 'Global Trends and Global Responses', where panellists will include Cineworld Group CEO Mooky Greidinger, Vue International CEO Tim Richards and 20th Century Fox chairman and CEO Stacey Snider. One panel this year, featuring representatives from Samsung and Sony Digital Cinema, will focus exclusively on the new direct-view (i.e. projector-less) LED cinema screens that are now being installed with gathering pace.
While well-resourced multiplex chains are leading the charge on technical innovation, Houlgatte cautions that UNIC is there to represent cinemas of all sizes, right down to the single-screen regional independent. "In some countries you still have a high number of independent cinemas who are going to play a different game in this," she explains. "When it comes to technology, how do you market that to an audience? Do they really feel the difference, can they see the difference in terms of the image on the screen, in terms of sound? How do you explain to them that this is going to make their experience better?
"I think this is super interesting. From a personal point of view, coming out in the cinema and being in a dark room and having a big screen is already an experience in itself."