Former IM Global chief Stuart Ford launches his new company AGC Studios with a mission to be versatile in terms of content, financing and the distribution model. Screen talks to him about his nimble ambitions.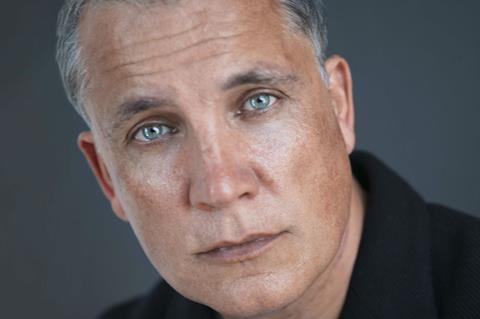 Stuart Ford has a refreshing disregard for resting on laurels, and arrived in Cannes intent on building his new venture AGC Studios into a very different beast from his previous enterprise.
Some aspects will be similar to what he accomplished with IM Global, the company he founded 11 years ago. Ford was on the Croisette cutting deals on two heavyweight sales titles: the upcoming animation Missing Link from Laika, and the Roland Emmerich Second World War epic Midway starring Woody Harrelson.
However, whereas licensing films constituted the core business of IM Global — which the Los Angeles-based, Liverpool-born businessman departed last August after a disagreement over strategy with majority owners Tang Media Partners (TMP) forced him out — the goals of AGC Studios are more expansive.
Backed by Image Nation Abu Dhabi, Latin American private-asset manager MediaNet Partners and Australian tech entrepreneur and Symantec CEO Greg Clark, the venture takes its cue from shifts in how entertainment is getting made and consumed.
"The opportunity comes from the fact there's a really strong demand for original premium content in film and television from the ever-widening array of distributors, broadcasters, streaming platforms and networks," Ford tells Screen. "There's never been more buyers.
"That doesn't mean it's easy to produce and finance content, but [there are opportunities] if you can build an engine that's very versatile as to the genre and the variety of the content, is very versatile as to the financing structure that it uses for that content, and then is completely agnostic in terms of which distribution platform or platforms specific content goes down."
Ford sees an opportunity to build a prolific engine, but not so much in sales, where the approach will be premium boutique with an appetite for big names and big budgets where appropriate. He also commands a seven-figure development war chest and a brand new $150m co-financing pact with Ingenious Media out of the UK.
"Maybe we'll be seen at the film markets with three to five films a year instead of 12 to 16. I'd like to think this Cannes is a test case for that, where we come with only two movies but they are frankly two behemoths by independent standards."
The plan is to produce and finance from three to five films a year budgeted in the $5m-$65m range.
Lack of volume raises the need to hit the target with fewer titles. "From the overall business perspective, that puts the onus on us to be prolific in our producorial activity, whether it's producing for the independent marketplace and then selling, or producing for studios and streamers."
After Ford left IM Global "under unexpected circumstances, shall we say", he moved fast. "I sealed the sale of my stock in IM Global to TMP in late 2017. I had a business plan ready and only at that juncture did I start looking for investors… We were in discussion with all three by late 2017, and all the legal formalities and money was in the bank by mid-February. That's very, very quick by anybody's standards."
He had worked with Image Nation Abu Dhabi at IM Global, and knew Media-Net Partners through Latin American sales operation Mundial and other interactions. Clark was more of an unknown factor, and the two men struck up a rapport after an introduction through a mutual friend.
"One of the differences between AGC and IM Global is part of our initial capital raise gives us a fairly significant development war chest for film and television," Ford notes. "And going back to this idea of being platform-agnostic and being flexible, if it makes sense for us to make one of our films with a studio as a producer for hire, or to allow a streaming company to fully finance a show on a buy-out basis, then our business model absolutely permits us to do that. I'm sure that's going to be a feature of our output, as well as also making film and television through an independent financing or deficit financing model, something IM Global became very adept and prolific at."
Flexible from the outset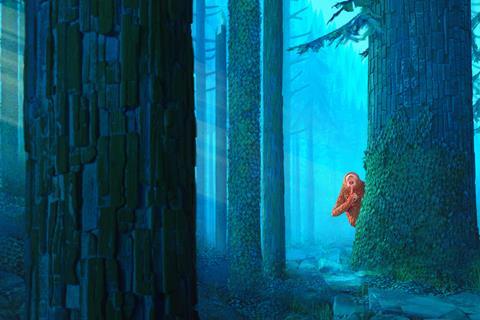 Ford believes AGC Studios' business model will prevent it from becoming tied to one financing paradigm or partner, enabling it to become more flexible, more nimble and more inclined to take on risk. The company backers will be involved to varying degrees depending on their skillsets and experience. Ford has the ability to move quickly if he needs to strike a deal or acquire content, a situation enhanced by the co-financing pact with Ingenious Media, the London-based private equity manager that co-financed Avatar and backed films from Fox and Fox Searchlight.
Ingenious worked with IM Global back in the day and will serve as equity partner and debt financing partner on the feature slate. "They've been very prolific for a number of years and I've always been prolific, so I'm optimistic we'll get a lot done," says Ford.
AGC Studios' TV business is a large part of the vision. "The business model is absolutely to be 50-50 film and TV," he notes. "Our overhead structure and our initial capital raise put us in a position to become a prolific producer, developer and financier of high-end scripted content, probably focusing primarily on the drama space, but not exclusively.
"We also have similar aspirations in the unscripted space, in the live-event television space [awards shows, musicals], and in the factual space, all of which are enjoying a real boom time at the moment. I'm in the process of putting together an executive team for those areas and we'll announce them in early summer and we'll get going."
Speaking of executives, Ford has brought back a core of veterans who worked for him at IM Global. Miguel Palos returns as COO, Greg Shapiro is head of film, Michael Rothstein is head of worldwide distribution and Bonnie Voland is back as head of marketing. "It's such a major boost at a new company to have such an established team that's all worked together for years," Ford says. "We're a familiar line-up in Cannes."
Former Mundial executive Cristina Garza is developing and producing a slate of Latino-facing content in English, Spanish and a mix of the two, while Glendon Palmer runs the urban division, and David Schulhof oversees the music division.
Independent thinking
Returning to the subject of film markets, Ford predicts an ongoing "high-profile and muscular presence" that will remain acutely aware of the pitfalls in today's independent space. "The appetite of foreign distributors for indie TV dramas, for action programmers or non-theatrical movies is significantly diminished," he notes.
"Not only does that mean the pricing is reduced, but the ability to finance an independent film through the pre-sales model is nowhere near as substantial as it was for most of the last 15, 20 years. That's really put the squeeze on indie financiers and indie producers unless they're playing at the top of the space."
He argues Midway and Missing Link could have been studio films in any other year. The collaboration with Emmerich — the Independence Day director who is dipping his toes in the independent space — and Laika, taking its first steps outside a previously long-term relationship with Focus Features and Universal, show how content creators with money and know-how can control their own destiny.
Screen understands that Laika's Travis Knight was eager to assert more control over distribution after the disappointing international performance of Kubo And The Two Strings, striking a North American deal with Annapurna and coming to AGC Studios for international. It is a coup for the independent space. Ford offers no comment on the whys and wherefores, but is clearly thrilled, observing: "That's a fabulous relationship."
Ford is bullish on Latino-facing content, and can see his company working with more than one Chinese financing and producing partner in the future. "We had a lot of great relationships [at IM Global] with Huayi and Wanda and Enlight and Tencent and Alibaba and a number of independent players, and I absolutely imagine continuing to be a high-profile presence in their life."
There are no plans to strike output deals, as the unpredictable nature of box office means not all AGC Studios' content will go through the independents.
"Having said that, the independent distributor community is a really important one for me — it sustained me throughout my career and we're going to feed them plenty of product," he says. "But these days it's more about delivering the right product for that marketplace and engineering the financing so the price point is appropriate for that marketplace, and that's an exercise that takes more of a skillset than ever before."