Expectations don't come much higher than bringing family favourite Paddington to life. Director Paul King and the Framestore creatives tell Neal Romanek how they made the loveable bear fit for the big screen.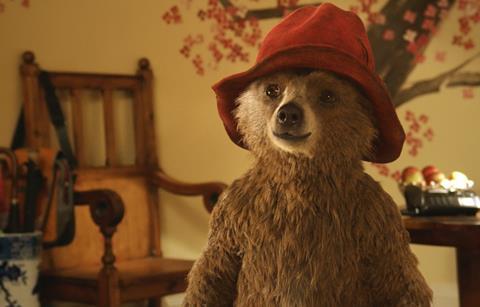 Your assignment: put one of the most beloved creations in UK children's literature on the big screen.
But be warned, everyone has their own favourite version of this character: some are devoted to the book's original illustrations, others prefer the big stuffed toy versions they got for Christmas, still others argue for the 1970s stop-motion TV incarnation. And one last thing, audiences have never been less forgiving of sub-par visual effects than they are today.
"There have been lots of different Paddingtons. People have different ones that are close to their hearts depending on what they grew up with," says Paul King, director of StudioCanal's Paddington, the first big-screen appearance of Michael Bond's famous talking bear. "It's been a bit of a dream come true to work on something like this, which meant so much to me as a child."
King, whose past work includes directing UK cult comedy hit The Mighty Boosh, realised he was negotiating difficult terrain in creating a film version of the beloved bear. Oscar-winning visual-effects powerhouse Framestore was the company tasked with bringing Paddington to life.
"We went back to Peggy Fortnum, the artist who illustrated the books originally," says King. "She's a sublime talent and her drawings capture such movement. Our Paddington is more of an alive character and more of a bear cub than the old television or toy Paddington bears, which seemed to evolve into more of a teddy bear."
King's development of the character of Paddington with Framestore was a long process that included hours of study of both real bear cubs and the Paddington illustrations by Fortnum (who turns 95 in December). The challenge King had set Framestore was to concoct a completely realistic bear that would retain the same charm and vitality as Fortnum's illustrated Paddington.
'It's Bouda Saved From Drowning, but with a bear instead of a tramp'

Paul King, director
"For a live-action film, I felt it was important for our bear to feel like a real bear, or as much like a real bear as possible. There's a difficulty because a line drawing can capture movement and you can cheat. But for a three-dimensional character to be believable, you can't do that kind of thing. So while we tried to stay faithful to the old ideas, we had to find a more realistic shape."

Bear necessities
Framestore has a reputation for quality character animation. The company has excelled at making unreal characters real, with recent credits that include the scene-stealing Rocket Raccoon of Guardians Of The Galaxy and polar bears from The Golden Compass.
"It's not just a case of making it look photo-real, it's a case of bringing that emotion out," says Framestore's Charles Howell, Paddington's visual-effects producer. "It's a case of the complexity of the rigging of his face and of his muscles to make sure his movement is believable to give the animators the opportunity to portray the sweetness of Paddington.
"It takes huge amounts of craft from a number of different disciplines ― it's animators, it's riggers, it's people who simulate fur, it's people who paint skin textures, it's people who light him. It's a whole range of people that go into creating one character."
Colin Firth had originally been cast as the voice of Paddington but dropped out of the project of his own volition, believing he was not the right personality for the character. Ben Whishaw was Firth's replacement and reference material of both actors' performances was employed in helping craft Paddington's character. The third part of Paddington's personality was provided by acclaimed comedy performer Javier Marzan, who provided the physical comedy in the bear's performance.
"It was a collage of these three performers. Then the animators were able to bring more on top of that," says Pablo Grillo, the film's animation director. "The performance of Paddington was developed as a hybrid of parts and we did use a lot of references.
"Paul is someone who is passionate and very particular about performance," Grillo continues. "It was fantastic watching him work with the actors and in turn working with us in crafting the performances in fine detail. I think he grew to love the process of animation because he found that you're very much able to engineer and control each of those beats in a performance."
"I've always thought that Paddington is a sort of Oliver Twist type character," says King. "He's a stowaway and he's always a bit messy. I didn't want that clean, cartoony CG feel that you sometimes get. I wanted him to feel lived-in and a bit crumpled and have that feeling of bringing a stranger into your house. It's kind of Boudu Saved From Drowning, but with a bear instead of a tramp."
By the Numbers
Total VFX shots 1,003 (862 excluding omits)
Total Paddington shots 651 (526 excluding omits)
Total number of VFX crew 500
Countries of production UK and Canada