The Catalan film industry is in Cannes with a confidence born of fresh voices, a proven ability to co-produce and a warm embrace from the international festival circuit for its filmmakers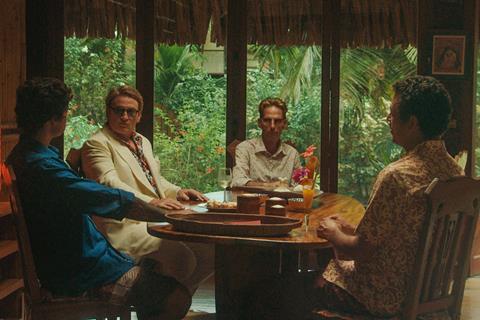 This year began in triumphant style for the Catalan film industry, with two films selected for the Berlinale's Competition: Isaki Lacuesta's One Year, One Night and Carla Simon's Alcarras. Simon's family drama went on to take the Golden Bear and Lacuesta's powerful drama­tisation of a couple's survival of the 2015 Bataclan terrorist attack in Paris picked up the top prize from Berlin's Ecumenical jury.
Catalan filmmaking is now represented at Cannes by a brace of films in official selection. Albert Serra, one of Catalonia's most celebrated auteurs, is in Competition with Pacifiction (Tourment Sur Les Iles). The drama tells the story of a writer who returns to her home in French Polynesia after triumphing with a novel, but then faces disorientation and a creative crisis. The co-­production partners are led by Catalonia's Andergraun Films and France's Ideale Audience Group, with Tamtam Film from Germany, Portugal's Rosa Filmes and support from Catalonia's ICEC.
Pacifiction producer Montse Triola says Andergraun Films aims to create a community of filmmakers that put artistic goals above all other considerations. "We feel like strange creatures. We belong to the Catalan cinema community because we are Catalan, so have always made the kind of cinema that makes us a little bit unique."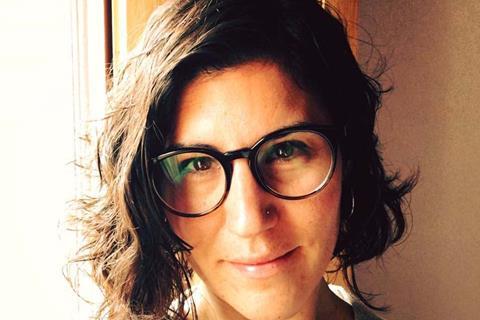 Also in Competition is Rodrigo Sorogoyen's thriller The Beasts (As Bestos), co-written by the film­maker's regular collaborator Isabel Peña, about a middle-aged French couple who move to a quiet village to get closer to nature only to find the locals are far from welcoming.
The Catalan-France co-­production from Arcadia Motion Pictures, Caballo Films and Cronos Entertainment, in co-production with Le Pacte, also has the involvement of RTVE, Movistar+, Canal+ and Ciné+, with backing from Eurimages, and funding from the ICAA.
The Beasts producer Sandra Tapia believes it is only the beginning of a great period for Catalan films. "There are a lot of very good projects being developed that are not only from young talent, but also from male and female directors who are building their careers," says Tapia. She also points to the importance of the local government financial incentives for Catalan films.
Catalan government-backed promotional organisation Catalan Films spearheads the region's efforts and supports filmmakers and financiers looking to mount a film in the Spanish region.
Bigger picture
The willingness and ability of local producers to co-produce is part of the growing success. As a region within Spain, Catalan companies have grown used to co-operating with international partners.
The region's minority co-­production fund offers Catalan producers up to $312,000 (€300,000) to take part in an international project as a minority co-producer. (On a national Spanish level, a 30% tax rebate is available for international productions with a minimum local production spend of €1m — around $1.04m — anywhere on mainland Spain and the two can be combined.)
Minority co-production fund projects include Costa Brava, Lebanon — directed by Mounia Akl, who co-wrote with Catalan filmmaker and scriptwriter Clara Roquet (Libertad, Critics' Week 2021), a Lebanon‑France-Denmark-Sweden-­Catalan co-production that debuted at Venice in 2021 and went on to win the audience award at the BFI London Film Festival. Passion, Maja Borg's Swedish co-production documentary, had its world premiere at CPH:DOX in 2021.
The Catalan film fund, offered by the Catalan Institute for Cultural Companies, offers vital support for development and production of film, documentaries and TV projects and is a key component in backing a generation of emerging filmmakers, dubbed the Catalan New Wave, making films that travel beyond borders and attract international audiences.
Pilar Palomero (La Maternal), Nely Reguera (The Volunteer), Alvaro Gago (Matria) and Mikel Gurrea (Suro) are among the promising new directors releasing films in 2022.
Production support is also available for established filmmakers, such as Cesc Gay (Stories Not to Be Told) and Jaime Rosales (Wild Flowers) and for formats including documentary and animation. Laura Sistero's documentary Tolyatti Adrift, about a group of young children in a forgotten Russian town, has already played at Malaga Film Festival, Hot Docs and Visions du Réel, among other festivals.

Catalan Films aims to increase the participation of the Catalan audiovisual industry at international markets and to encourage the co-production and the distribution of Catalan projects.