UK comedy 'Yesterday' closes this year's Tribeca Film Festival on Saturday, May 4. Screen talks to producers Tim Bevan and Matt Wilkinson about how they shaped an A-list UK film package.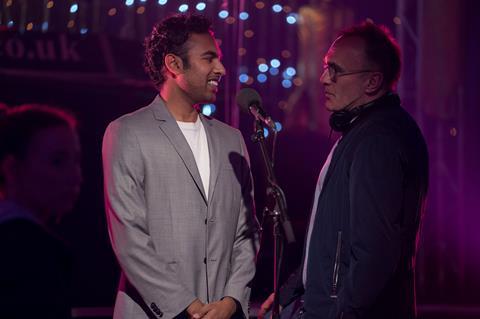 The simplest ideas are usually the best. The first thought that crossed UK producer Matthew James Wilkinson's mind when he heard the Yesterday pitch - a failed musician wakes up in an alternate reality to discover he's the only person aware of the music of the Beatles – was 'Why hasn't anyone done this before?'.
"The concept jumped out at me - surely it was the most obvious thing ever? But nobody had ever quite put their finger on it," he recalls.
This was in 2013, when Wilkinson was in the early stages of his film producing career. He had worked at a management company and a media agency before becoming a freelance script reader, eventually getting hired to the in-house development team at UK powerhouse Working Title Films where he worked across the 50-project slate for four years.
During his time at Working Title, Wilkinson had developed relationships with a variety of emerging UK talents. After leaving the company to work on his own, he began asking people if he could act as a de facto producer for them. In particular, Wilkinson was focusing on actors who might want to diversify into behind the camera roles, with the aim of using the actor's existing cachet to attract bigger cast to smaller-budgeted films.
At a networking event one evening, he met Emily Wraith, an agent from Berlin Associates, who began talking to him about a script written by one of her clients, Jack Barth. What grabbed Wilkinson wasn't initially the idea, but the co-writer, The Office and Pirates Of The Caribbean actor Mackenzie Crook.
"Mackenzie had just written and directed the first season of Detectorists, it [his name] fired up the pilot light," Wilkinson explains.
Wilkinson approached fellow independent producer Lee Brazier and the pair co-optioned the script together, using their own money. "Me and Matt [Wilkinson] were sharing projects," Brazier explains. "We knew [Yesterday] could be a struggle but we had faith in the concept. We worked quite intensely with Jack [Barth] on the script but thought we might need a bigger writer for it."
One apparent challenge was securing the music rights to the Beatles songs. However, the duo had an inkling that, because the versions of the songs in the film would all be covers (the project at this point was called Cover Version), it might make the process easier. The intuition was confirmed by talking to Nick Angel, Working Title's former in-house music supervisor with whom Wilkinson had struck up a friendship during his time at the company.
The difference was cover rights versus performance rights. In the music industry, the more difficult rights to acquire are the performance ones, those featuring the actual recordings of the band. The cover rights, which are essentially the rights to the written lyrics and are sometimes held separately (as is the case with the Beatles), are less challenging to get hold of.
For the Beatles, Sony ATV holds the cover rights, which could be purchased, but Wilkinson and Angel decided they should also speak to Apple Corps, the media corporation and record label founded by the Beatles in 1968 (the company is not related to tech giant Apple, though the two companies have fought multiple legal battles over the name).
They visited Apple Corps employee Jonathan Clyde (few have official job titles at the company), who loved the concept. "He gave us his blessing to go and figure it out, and said he would make warm-hearted noises if anything came his way," recalls Wilkinson.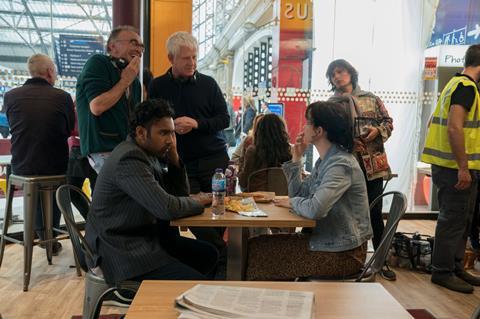 Working Title and Richard Curtis
"You'll never get the f*cking rights for that," thought the cynical side of Working Title co-founder and producer Tim Bevan when he first heard about the project from Nick Angel. "It's not an obvious one – it would either work well or wouldn't work at all."
The project came to Working Title with Four Weddings And A Funeral writer Richard Curtis already attached (the original writer Barth retained a writer credit on the final film, Crook is not credited). To date, Curtis has collaborated on all of his movies with the production house.
Curtis had become interested in the project after receiving a phone call from the well-connected Angel, who had worked with Curtis as music supervisor on most of his films. "He was in the documentary The Beatles: Eight Days A Week [as a talking head]," Angel says of Curtis. "I knew how much he was in to the Beatles and that he would react to the project in a positive way."
"Richard said, 'Don't send me the script, send me a one-pager on the concept and I can ruminate on it'," Wilkinson explains. "In summer 2016 he called us and said he'd like to meet us at his Portobello [Road] office. He said he wanted to pitch us his version of the film. We had wine and olives and he pitched us. [His version] hit all the highs and lows we didn't have the first time around. We loved it."
"After that, I got a phone call from Tim Bevan saying, 'it looks like we're going to be in business with you because I've had a call from Richard Curtis saying he wants to do this movie'," says Angel
Bevan recalls speaking to Curtis about the idea, "Three things needed to happen for him to write it: the historic side with the previous writers needed to be sorted out in an honourable way, Universal would board to develop it, and that we would visit Apple Corps and Sony and verify the rights were not going to be an issue."
Bevan and Angel took a plane to New York to meet Jeff Jones, CEO of Apple Corps. "We weren't looking to use any master licenses, the catalogue was controlled by Sony and they were happy to license it to us," explains Bevan. "But it was such a big Beatles proposition, so morally it was important that Apple, and the Beatles and their estates, were happy with what we were proposing to do."
"We then pitched it to [Universal Pictures chairman] Donna Langley and [president of production] Peter Cramer, they thought it was a nutty idea but if anyone could do it, Richard could," he adds.
A twist of fate
The next crucial part of the jigsaw was finding a director. Curtis had directed three times before (Love Actually, The Boat That Rocked, and About Time), but was in no rush to take the reins. "He said he didn't get as much pleasure out of directing as writing," Bevan explains. "He enjoyed the quasi producer-writer role, which he did on Four Weddings and Notting Hill, that's his sweet spot."
With Working Title onboard, the project was also scaled up in ambition and budget. "The $5m version of this film is never going to be as good as the $30m version," as Bevan puts it. As such, Bevan knew they "wouldn't get it made with a lesser-name director".
With the luck of a Richard Curtis-written storyline, an A-list director serendipitously presented themselves to the producers.
"Richard [Curtis] called me one day and said, 'The weirdest thing just happened, Danny Boyle has written me a note saying that if I've ever got something he might want to look at, I should send it over, that it was nuts we've been making films for such a long time and haven't worked together'," recalls Bevan.
"I said, 'That's not very difficult, just send him the f*cking thing," the producer adds. "Working Title had never worked with [Boyle] before but had been very keen to do so. These two guys have been at the forefront of British cinema over the last 30 years. Richard can be accused of being a bit saccharine, Danny can be accused of being too edgy - it was a dream team."
"Like Working Title, [Curtis and Boyle] both made a fundamental decision when they hit success relatively early in their careers not to go live in the US," Bevan continues. "A lot of writers and directors have one hit and say, 'I'm off'. These guys were making English-language films that weren't American but could find a huge worldwide audience – that was a big moment in recent British cinema. Working Title has made hay with that, we saw the gap."
Boyle began work on the project immediately, bringing in his regular casting director Gail Stevens to start lining up actors. "Danny's position as a very well established British film director meant that we could cast the film in a way that was appropriate for the movie, rather than what we thought would do box office," explains Bevan.
Step forward Himesh Patel, whose career up to that point had been in UK television, primarily in 566 episodes of long-running British soap EastEnders. He wasn't an established leading man, but his audition knocked it out of the park, according to the producers.
"It's a difficult thing to sing, play a musical instrument, have leading man looks, play a beta male, and to wrap all of that in charisma," Wilkinson recalls.
Bevan admits having a non-white lead in a Working Title film was appealing, as the company is still largely known for its projects featuring the likes of Hugh Grant and Renee Zellweger.
Adding a leading lady in Lily James, a bigger name than Patel, gave the cast more firepower. "As a producer you have a responsibility to help your distributor when it comes to selling the movie, cast is so important these days. We were all keen on Lily James. As soon as Danny met her, he sent a two-word email, 'cast her'," remembers Bevan.
Supporting cast include Saturday Night Live actor and comedian Kate McKinnon, who was suggested by Donna Langley, while both James Corden and Ed Sheeran had ties with Richard Curtis and agreed to play a part in the project. Sheeran did a full week's shoot on the film, including a scene where he suggests Patel's character re-works Hey Jude into Hey Dude.
During filming, Bevan oversaw the production on set, with Boyle's regular line producer Bernard Bellew keeping things running smoothly, and Wilkinson (credited as a full producer), Brazier and Angel (executive producers) all present at various points. All the producers, however, were awed by the emphatic energy of Boyle and the watchful eye of Curtis, who untypically for a writer, stays present for the entire shoot.
"You're not going to sit around and tell Danny Boyle what to do – he never sits down, not even at the monitor. It's a pleasure to be a part of it," says Bevan.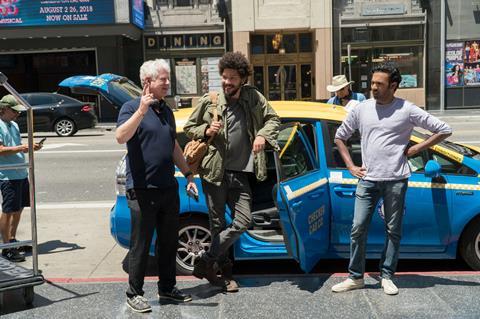 Closing Tribeca

Yesterday was selected as the closing film for this year's Tribeca Film Festival in New York, where it will have its world premiere on Saturday, May 4. The festival will give the film a publicity boost ahead of its US release via Universal on June 28. The UK rollout on the same date will be crucial to its prospects, says Bevan.
"If these films don't work here, they don't work anywhere. We're using the UK domestic market as a springboard. The audience is very loyal to these movies here in Britain, and we couldn't do what we do without that," says the producer.
For Wilkinson, it's been a prolific few years. He is about to produce his eighth feature, and shot four in 2018 alone. Yesterday could take his career to the next level. "2018 was an incredible year for me because I got to convert years' worth of development into actually making something that somebody might see – with Yesterday, the hope is that this is something everybody will see," says the producer.