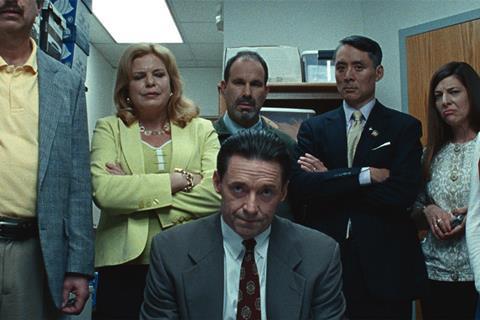 Challenged theatrical buyers head to Toronto hopeful as ever that the selection will yield gems, while news that FilmNation will start talks with international theatrical partners on a package of Netflix titles including The Irishman has sparked life into an otherwise quiet market.
Acquisitions executives continue to put up a good fight against their deep-pocketed streamer rivals, but on top of Netflix, Amazon Studios and Hulu, they now have to contend with a more active Apple, as well as HBO Max and possibly Disney+ as buyers from those three companies scour the ground ahead of imminent launch dates.
The growing number of alternative content platforms has rendered the theatrical sector less forgiving than ever. Summer box office has trailed 2018 by a couple of points but it would have been much worse were it not for the Disney machine. Studio tentpole casualties like Godzilla: King Of The Monsters, Men In Black International, Blinded By The Light, Dora And The Lost City Of Gold, and Disney's Fox imports Dark Phoenix and Stuber remind observers that discerning audiences with multiple viewing options will no longer tolerate mediocre films or those that fail to cut through the noise.
Yet as was seen with Once Upon A Time… In Hollywood, Yesterday and The Farewell to name a few, opportunities abound if campaigns are executed properly. Of particular relevance, this has been the case with two 'big indie' releases: Lionsgate's John Wick 3: Chapter 3 – Parabellum became the biggest film in the franchise and finished summer as the fifth highest-grossing release in North America on $171m. (It has grossed $150m internationally.) Millennium Films' Angel Has Fallen closed out the summer at the top of the charts on $43.6m and counting through Lionsgate. Both are wins for international buyers.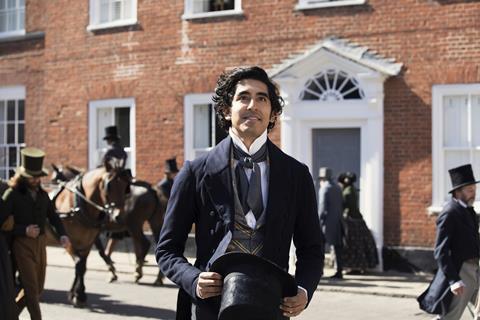 The hope is Lionsgate maintains its form when it releases Knives Out on November 27. Rian Johnson's murder mystery featuring Daniel Craig at the head of an all-star ensemble was the prize package of the Toronto market last year and premieres at the festival in Special Presentations.
Fox Searchlight struck a blow for the traditional sector when it snatched North American rights off the table to Armando Iannucci's upcoming TIFF world premiere The Personal History Of David Copperfield, raising its festival count to four alongside JoJo Rabbit, A Hidden Life and Lucy In The Sky.
New models
For their part, sellers must straddle old and new distribution models as they seek to recoup their financier's money and honour the filmmakers' wishes. They must weigh up whether the most effective way of reaching the right audience is via a theatre, or via a laptop or tablet. They compete with streamers for talent and projects, and can partner with them in distribution.
Usually by this stage there would be five to eight hot new packages in the market. This time there are fewer – the standout being the Netflix package of The Irishman, Marriage Story, The King, The Two Popes and The Laundromat that Glen Basner's FilmNation has been tasked with allocating to international theatrical buyers in available territories (ie not the UK, where Netflix works with Curzon and has already dated the films' theatrical releases, as it has in the US).
Some have speculated the dispute between Hollywood's big agencies and the Writers Guild Of America has created a dearth of compelling new material. Others attribute it to the scarcity of available talent in the streamer age, plus reluctance on the part of some financiers to invest in the theatrical sector, which typically generates low revenues and is ravaged by piracy. And in the words of one top buyer, "There's not a whole lot of high-quality stuff coming through [anyway] because it takes time to develop."
Breathless press reports about bidding wars in Toronto last year were ultimately not borne out by the films' theatrical performance, despite their quality. Neon's Wild Rose starring Jessie Buckley and Natalie Portman with Vox Lux were two of the buzziest available titles and produced $1.6m and a little over $700,000 after launching in June and December, respectively. A24 paid low seven figures for Claire Denis' sci-fi High Life starring Robert Pattinson and Juliette Binoche and it ended on $1.3m after debuting in April. SPC opened Stan & Ollie in late December and it finished on $5.5m.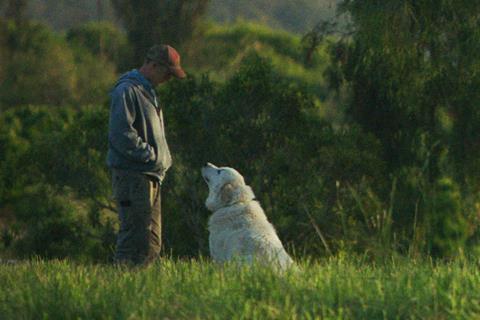 Neon paid $2m for North America on The Biggest Little Farm and it has performed commendably, earning $4.4m since it opened in May and will be a documentary awards contender. Focus Features paid around $5m for North America, Australia and China on Neil Jordan's psychological thriller Greta, which has mustered $10m in North America since it opened in March, and $1m in Australia.
The challenges have affected the perception of certain distributors, and the way they see themselves. STX has had a rough year so far after original production Uglydolls, Poms and The Best Of Enemies all flopped, while The Upside sounded a rare positive note as it finished on $108m. All eyes will be on STX's Hustlers starring Jennifer Lopez and Constance Wu when it premieres in Gala in TIFF on September 7, one week before its US release.
After a number of misfires, Aviron is reconstituting itself and has brought on Tomas Jegeus – former Fox head of worldwide marketing and distribution and head of Fox International Productions – as CEO as it moves into production and international distribution. Mark Gill's ambitious Solstice Studios, meanwhile, a relatively new player, has wrapped production on Russell Crowe road-rage thriller Unhinged and will be in Toronto looking to buy.
Must-see projects
The undisputed must-see festival selection that is available and will have buyers elbowing their way into the Princess of Wales Theatre for the world premiere in Special Presentations on September 8 is Bad Education, the public school embezzlement saga starring Hugh Jackman and Allison Janney that marks Cory Finley's follow-up to his much-fancied Sundance 2017 selection Thoroughbreds. Endeavor Content represents international rights and handles the US with CAA Media Finance.
Blackfish director Gabriela Cowperthwaite's The Friend from Scott Free and Black Bear premieres in Special Presentations on September 6 and stars Jason Segal, Dakota Johnson and Casey Affleck in the tale of a man who moves in with his best friends after the woman is diagnosed with cancer. Endeavor Content handles US rights and STXinternational launched sales at the EFM earlier this year.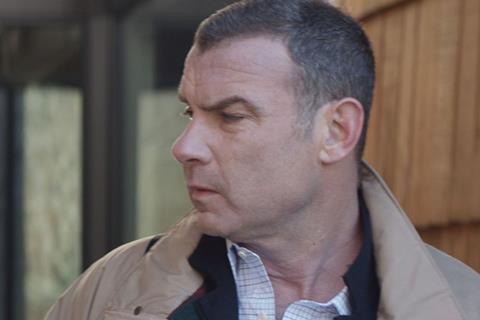 The same day brings the first P&I screening of Marc Meyers' Special Presentations selection Human Capital from Maven Pictures, a remake of Paolo Virzi's 2014 David di Donatello best film winner about the fateful interaction of two families that stars Liev Schreiber, Marisa Tomei and Peter Sarsgaard. UTA handles worldwide sales.
Anticipated acquisition titles that will sail across the Atlantic for their North American premieres after first screening in Venice include: Olivier Assayas' spy story Wasp Network with Penelope Cruz and Gael Garcia Bernal (Special Presentations, September 9; CAA for US, Orange Studio for international); Giuseppe Capotondi's art scam thriller The Burnt Orange Heresy with Claes Bang, Elizabeth Debicki, Mick Jagger and Donald Sutherland (Gala, September 8 P+I; UTA / CAA for US; Hanway Films for international); and Mosul, Matthew Michael Carnahan's Arabic-language ISIS thriller that marks the first completed production from the Russo brothers' AGBO, who produced with Condé Nast Entertainment (Special Presentations, September 9; Endeavor Content for worldwide).
With regard to the latter, an Arabic-language film hailing from a first-time feature director, albeit one with top-notch screenwriting credits (World War Z, Deepwater Horizon, The Kingdom) presents challenges. Yet AGBO studio president Mike Larocca sounds a confident note. "All of the challenges you are talking about on paper will hopefully evaporate when a festival audience sees it," he tells Screen. "We have taken a big bet that audiences will reward bold filmmaling and it's a new idea and it's unlike anything on the market. This is a unique movie."
Endeavor Content showed a promo at AFM last year, but the filmmakers were firm about holding off on a US deal until it was completed. And there's no guarantee this will end up with a theatrical distributor. "We want to have this film play as well as it can to reach its widest possible audience," Larocca adds.
Other world premieres in TIFF that have sparked early interest are: Justin Kurzel's Assassin's Creed and Macbeth follow-up, the Australian crime biopic True History Of The Kelly Gang with George MacKay, Nicholas Hoult, Charlie Hunnam and Russell Crowe (Special Presentations, September 6 P+I; CAA / UTA for US; Memento Films International); and Kelly Macdonald and Garrett Hedlund in Gregor Jordan's UK-Australian thriller Dirt Music (Special Presentations, September 9, P+I; Cornerstone Films for international; 30WEST and Cornerstone for US).
Also of interest will be Synchronic from Justin Benson and Aaron Moorhead, in which Jamie Dornan and Anthony Mackie play New Orleans paramedics Steve who stumble upon a series of drug-related deaths (Special Presentations, September 7; XYZ Films and UTA for US; XYZ Films for international); and The Other Lamb, Polish director Malgorzata Szumowska (Elles, Body) English-language debut about an all-female cult led by a man (Special Presentations, September 6; UTA for US; TrustNordisk for international).
Riz Ahmed plays a heavy metal drummer who begins to lose his hearing in Darius Marder's Sound Of Metal (Platform, September 6; CAA for US, Protagonist for international); family drama Blackbird from Notting Hill director Roger Michell combines the talents of Susan Sarandon, Kate Winslet, and Mia Wasikowska (Gala, September 6; Millennium Media for the world); Nic Cage stars with Joely Richardson and Tommy Chong in Color Out of Space (Midnight Madness, September 7; XYZ Films for international), based on an H.P. Lovecraft short story about a meteor strike that triggers a psychedelic reaction; and Wayne Wang returns with Coming Home Again (Special Presentations, September 7; ICM Partners for US; Asian Shadows for international), based on a New Yorker short story about a Korean-American who cares for his ailing mother while trying to master her traditional cooking.
"We believe in theatrical"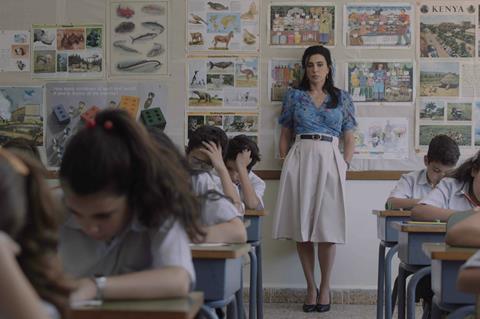 As the international sales business in the US has shifted towards fewer, more broadly commercial titles, one Canadian veteran has faith that exceptional art house or genre fare can be commercially rewarding.
"We're very much festival-driven and it's important to keep that boutique side of us," says Anick Poirier, who launched Montreal-based WaZabi Films two months ago with Lorne Price. "We discover talent and that's something we want to keep on doing. We love first-time and established directors. We believe in theatrical and need to fight for this to ensure we're present at the festival."
WaZabi has wasted little time assembling a tempting slate and arrives with a TIFF slate that features its first acquisition, Oualid Mouaness' Lebanon-set 1982 starring Nadine Labaki, which gets its world premiere in Discovery on September 11. The festival roster includes Sophie Deraspe's Contemporary World Cinema entry Antigone.
Poirier will launch pre-sales on zombie thriller zombie thriller Devil Inside to star Australian talents Rachael Taylor and Ryan Kwanten, which is slated for a spring 2020 shoot in Tasmania and has the added bonus of Oscar-winning effects house Odd Studio (Mad Max: Fury Road.) She also arrives with two titles that she introduced in Venice: Fabienne Berthaud's Venice Days selection Un Monde Plus Grand starring Cécile de France, and Jared P. Scott's documentary The Great Green Wall at Giornate degli Autori.
"It's always good to launch sales in TIFF because you get a little exposure in Venice and you can follow up on sales conversations. At TIFF people screen more than they meet, but we're being proactive and reaching out to people. People are coming back from vacation and are a little but slower, so the energy level needs to grow."
But it remains a tough game. "We need to hang on," says Poirier. "It's a bit of a storm now but that's the new level – we need to know how to thrive in storms and look at the glass half-full and not half-empty."