Emerging first and second-time filmmakers are showcased in TIFF's buzzy Discovery section.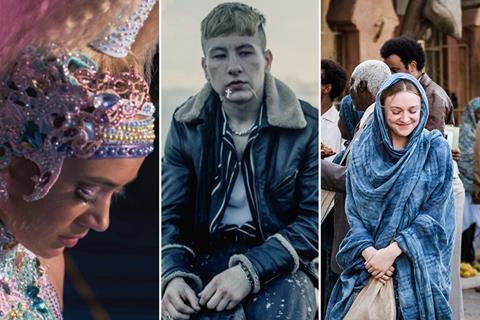 1982 (US-Leb-Nor-Qat)
Dir Oualid Mouaness
This directing debut follows an 11-year-old boy growing up in Beirut during the 1982 invasion of Lebanon. Produced by Tricycle Logic, Abbout Productions and Mad Dog Films, the film is backed by Creative Media Europe, Fonds Image de la Francophonie, Doha Film Institute, Sorfond+ and the Sundance Institute Feature Film Program.
Int'l sales WaZabi Films
Africa (Isr)
Dir Oren Gerner
Gerner also stars with his parents in his directing debut about a man who embarks on an adventure of personal discovery to combat his fear of retirement. Gerner's shorts include Greenland, Shark Tooth and Gabriel.
Int'l sales Heretic Outreach
The Antenna (Turkey)
Dir Orcun Behram
This dystopian drama sees residents in an apartment building trapped in a living nightmare when new technology goes horribly wrong. The screenplay is also by Behram and the cast includes Ihsan Onal, Gul Arici, Levent Unsal and Isil Zeynep.
Int'l sales Stray Dogs
The Audition (Ger-Fr)
Dir Ina Weisse
Nina Hoss stars as a violin teacher who risks everything to devote herself to training a young protégée. The film is a co-production between Idéale Audience, Port au Prince Film & Kultur Produktion, Arte, Zweites Deutsches Fernsehen and Lupa Film.
Int'l sales Les Films du Losange
August (Cuba-C Rica-Fr)
Dir Armando Capo
Capo's fiction feature debut is set in Cuba in 1994, and follows a group of teenagers preparing for the summer holidays against the backdrop of the Balseros immigration crisis. The screenplay was pitched at Cannes Film Festival's La Fabrique du Cinema du Monde and San Sebastian's Co-Production Forum, where it won best project.
Int'l sales M-Appeal
Black Conflux (Can)
Dir Nicole Dorsey
Ella Ballentine and Ryan McDonald star as two troubled and disillusioned people, separated by decades in age, whose paths unexpectedly cross against the backdrop of suburban Newfoundland in 1987.
US sales ICM Partners
Bring Me Home (S Kor)
Dir Kim Seung-woo
A mother attempts desperately to locate her missing son who has learning difficulties, leading her to a mysterious fishing village and a corrupt police force. Written and directed by Korean filmmaker Kim in his feature debut and starring Lee Young-ae as the grieving mother. Warner Bros Korea is releasing the film at home.
Int'l sales Finecut
A Bump Along The Way (UK)
Dir Shelly Love
Bronagh Gallagher and Lola Petti­crew star in this mother-daughter drama directed by Scottish filmmaker Love, written by Tess McGowan and produced by Louise Gallagher. A Bump Along The Way was funded by Northern Ireland Screen and the Arts Council of Northern Ireland and developed through NI Screen's New Talent Focus scheme.
Int'l sales Great Point Media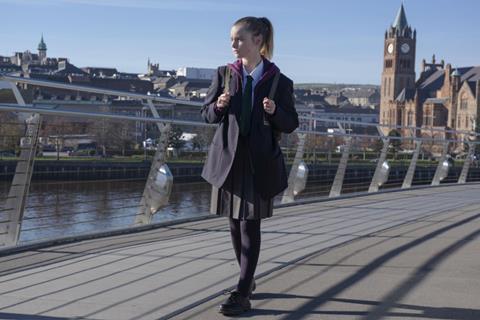 Calm With Horses (UK-Ire)
Dir Nick Rowland
Barry Keoghan stars as an ex-boxer who becomes an enforcer for one of Ireland's biggest drug families. Niamh Algar, Ned Dennehy and David Wilmot co-star. Calm With Horses is written by Joe Murtagh and produced by DMC Film and Element Pictures.
Int'l sales Altitude Film Sales
Certified Mail (Egy)
Dir Hisham Saqr
The directing debut of Cairo-born Saqr, an experienced shorts director and editor, is the story of a woman facing motherhood alone as her husband is in prison. The project won the $5,500 (€5,000) Lagoonie Film Production prize at Venice last year. Film Clinic, White Feather Film Production and Daydream Art Production produce.
Int'l sales Media Luna New Films
Comets (Geo)
Dir Tamar Shavgulidze
Produced by Nushi Film with the backing of the Georgian National Film Center, Comets is a love story about a couple reunited after three decades apart. Shavgulidze's credits include 2011's Born In Georgia.
Int'l sales Georgian National Film Center
Disco (Nor)
Dir Jorunn Myklebust Syversen
Skam star Josefine Frida Pettersen plays a champion dancer who begins to lose her drive. Mer Film produces the drama, which also plays San Sebastian later this month. Disco is Syversen's second feature following comedy-drama Hoggeren in 2017.
Int'l sales New Europe Film Sales
Easy Land (Can)
Dir Sanja Zivkovic
Nina Kiri and Mirjana Jokovic star in this drama about a mother and daughter who must start afresh in a new country. Endgame Films produced shorts director Zivkovic's debut feature.
Int'l sales The Film Sales Company
Entwined (Greece)
Dir Minos Nikolakakis
A drama about a doctor who moves to the remote countryside and meets an alluring stranger. Prometheus Aleiferopoulos and Anastasia-Rafaela Konidi star, with the screenplay by John de Holland and Nikolakakis.
Int'l sales Stray Dogs
The Giant (US)
Dir David Raboy
A mystery thriller starring Odessa Young about a teenager in a small town in Georgia whose missing boyfriend reappears the same night that a series of murders begin. The Giant is produced by Camera Ready Pictures with Bogie Films, Extra A Productions and France's Vixens.
Int'l sales IMR
The Good Intentions (Arg)
Dir Ana Garcia Blaya
Javier Drolas stars as a divorced father whose former partner wants to move abroad with their children and her boyfriend. A rough cut was screened at Ventana Sur's Primer Corte.
Int'l sales Film Factory (excluding Argentina)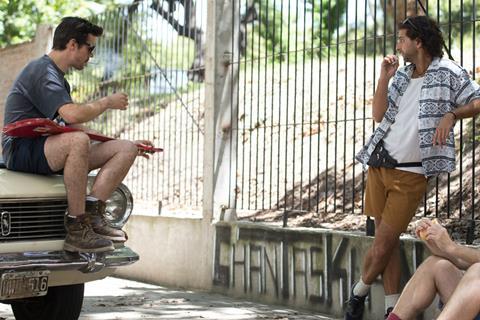 Hearts And Bones (Australia)
Dir Ben Lawrence
Hugo Weaving and Andrew Luri star in the story of the parallel struggles of an Australian photojournalist and a South Sudanese refugee. Hearts And Bonespremiered at Sydney Film Festival and will be released by Madman Entertainment in Australia.
Int'l sales Visit Films
Hope (Nor-Swe)
Dir Maria Sodahl
Stellan Skarsgard and Andrea Braein Hovig star as a couple in theatre and dance whose lives are upturned when Anja (Braein Hovig) is diagnosed with an inoperable tumour. TrustNordisk sealed multiple international deals after screening a promo to buyers at Cannes.
Int'l sales TrustNordisk
Kuessipan (Can)
Dir Myriam Verreault
Two childhood friends from the same Quebec Innu neighbourhood struggle with questions of race and identity in this adaptation of Naomi Fontaine's novel. Sharon Fontaine-Ishpatao and Yamie Grégoire star in Kuessipan, which is produced by Max Media Films.
Int'l sales Filmoption International
Lina From Lima (Chile-Arg-Peru)
Dir Maria Paz Gonzalez
This musical comedy tells the story of a Peruvian housekeeper for a Chilean family who visits the son she left behind 10 years ago. Magaly Solier and Emilia Ossandon star. The film was shown at Seattle International Film Festival under the Works In Progress Narrative Session earlier this year.
Int'l sales Latido Films
The Lost Okoroshi (Nigeria)
Dir Abba Makama
A Lagos security guard believes he is haunted by an Okoroshi spirit until one day he transforms into a mute, purple spirit. Judith Audu, Seun Ajayi, Tope Tedela, Ifu Ennada and Chiwetalu Agu star, with the screenplay by Makama and Africa Ukoh. Makama also produced via his Osiris Film and Entertainment. Rimini Makama, head of corporate and government affairs at Microsoft Nigeria, executive produced.
Int'l sales Osiris Film and Entertainment
Love Me Tender (Switz)
Dir Klaudia Reynicke
Barbara Giordano stars as a woman with agoraphobia forced to go out into the world. Amka Films produced Love Me Tender, which premiered at Locarno Film Festival and is Reynicke's second feature as director.
Int'l sales Summerside Media
Murmur (Can)
Dir Heather Young
Shan MacDonald stars as a woman who adopts sick pets while doing community service. Young also produced the film with Martha Cooley via their Houseplant Films. Murmur is backed by Telefilm Canada and its Talent Fund, Canada Council for the Arts, Nova Scotia Film & Television Production Incentive Fund and Arts Nova Scotia.
Contact Afcoop
My Life As A Comedian (Swe-Bel)
Dir Rojda Sekersöz
Jonas Gardell has adapted his own novel about a comedian who reflects on the heartbreak and challenges of his youth. Johan Rheborg stars in the Anagram Sweden production, the second feature by director Sekersöz.
Int'l sales The Yellow Affair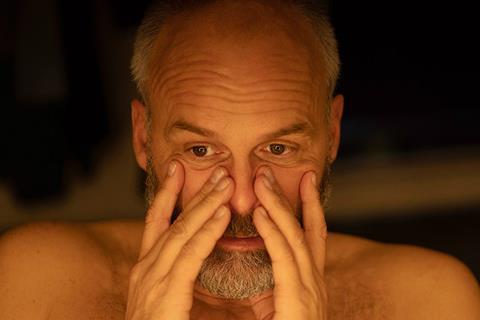 Noura's Dream (Tun-Bel-Fr)
Dir Hinde Boujemaa
Popular Tunisian-Egyptian actress Hind Sabri plays Noura, who has raised her children alone with little support from her petty criminal husband. Boujemaa's credits include 2012 documentary It Was Better Tomorrow. Noura's Dream is produced by Tunisia's Propaganda Productions, Belgium's Eklektik Productions and Paris-based Les Films de L'Apres-Midi.
Int'l sales Wild Bunch
The Obituary Of Tunde Johnson (US)
Dir Ali LeRoi
Steven Silver stars as a gay African American teenager caught in a time loop of the day he is killed by the police. Stanley Kalu's script won The Launch screenplay competition in 2018. It is produced by Zgreen Entertainment, Jason Shuman Productions, Marginal Media and The Launch Productions and is LeRoi's feature debut.
US sales Paradigm
Pompei (Bel-Can-Fr)
Dirs Anna Falgueres, John Shank
Belgium's Tarantula, France's Good Fortune Films and Canada's Micro_scope have co-produced the story of brothers who turn to stealing precious artefacts from nearby archaeological sites to survive after they are abandoned by their father. Co-director Shank previously made Last Winter, which played at TIFF in 2011. Falgueres is a renowned production designer. This is her directing debut.
Int'l sales Jour2Fete
Raf (Can-US)
Dir Harry Cepka
Grace Glowicki and Jesse Stanley star in a story of friendship against the backdrop of modern-day Vancouver. The film is Cepka's feature debut and is produced by Ceroma Films.
Contact Ceroma Films
The Rest Of Us (Can)
Dir Aisling Chin-Yee
Heather Graham stars as a woman who invites her late ex-husband's wife and her daughter to move in with her and her daughter. Chin-Yee's directing debut is produced by Babe Nation Films.
Int'l sales Parabola Films
Sea Fever (Ire-Swe-Bel-UK)
Dir Neasa Hardiman
This thriller about a crew marooned at sea on a departing trawler stars Hermione Corfield, Dougray Scott and Connie Nielsen. It is produced by Ireland's Fantastic Films, Sweden's Bright Pictures, Belgium's Frakas Productions and the UK's Makar Productions. Hardiman won a Bafta TV award for Happy Valley.
Int'l sales Epic Films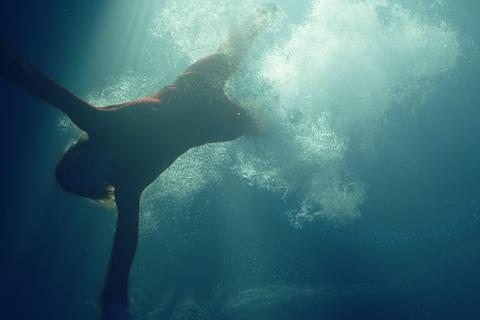 Simple Women (It-Rom)
Dir Chiara Malta
Romania's Ada Solomon produced this drama about an Italian filmmaker who is thrilled to work with her idol, a Romanian actress — until the cameras start rolling. Jasmine Trinca and Elina Löwensohn star and Vivo Film co-produces.
Int'l sales The Match Factory
Sole (It-Pol)
Dir Carlo Sironi
After three prizewinning shorts, Sironi makes his feature debut with a drama about a Polish woman and an unemployed Roman man who pretend to be a couple in order to make money by giving up her unborn baby for adoption. The film was honed at five development platforms including Cannes' Cinéfondation. It premiered in Venice's Horizons.
Int'l sales Luxbox
Son-Mother (Iran-Czech)
Dir Mahnaz Mohammadi
Set against the backdrop of the Iranian economic crisis, a widowed mother receives an intriguing offer from a wealthy man. The film was produced by Mohammad Rasoulof and Farzad Pak through Filminiran with Kaveh Farnam from Europe Media Nest. Mohammadi has previously directed the documentary short Women Without Shadows (2003) and documentary feature Travelogue (2010). Son-Mother is her first fiction film.
Int'l sales Beta Cinema
Stories From The Chestnut Woods (Slov-It)
Dir Gregor Bozic
An elderly carpenter and a lonely young chestnut saleswoman meet in a decrepit forest on the Yugoslav-Italian border and exchange memories of the past and ponder their futures. Massimo De Francovich and Ivana Roscic star in Bozic's directing debut which is a co-production between Nosorogi and Transmedia Production.
Int'l sales Cercamon
Sweetness In The Belly (Ire-Can)
Dir Zeresenay Berhane Mehari
In this adaptation of Camilla Gibb's bestselling book, a young white Muslim woman flees Ethiopia for London in search of the man she loves. Dakota Fanning and Wunmi Mosaku star in the film, which is produced by Sienna Films and Parallel Films; eOne is releasing in Canada.
Int'l sales Hanway Films.
Two Of Us (Fr-Lux-Bel)
Dir Filippo Meneghetti
The love between two women is tested when the barriers that kept them apart for decades are removed. Barbara Sukowa and Martine Chevallier star with support from Léa Drucker, Muriel Bénazéraf and Jérome Varanfrain. It is produced by Paprika Films with Tarantula Luxembourg and Artémis Productions.
Int'l sales Doc & Film International
Zana (Alb-Kos)
Dir Antoneta Kastrati
A Kosovan woman who lost her child a decade earlier is pressured by her family to seek a cure for her infertility from mythical healers. Adriana Matoshi, Astrit Kabashi and Fatmire Sahiti star. The film is produced by Casey Cooper Johnson and Sevdije Kastrati of Crossing Bridges Films with Dritan Huqi of On Film Productions and Miguel Govea and Brett Walker from Alief.
Int'l sales Alief
More Toronto previews: