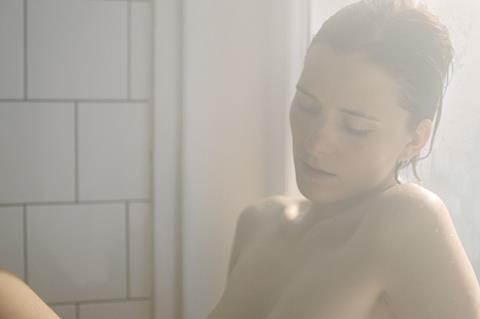 Fidelity, a sexually explicit Russian feature supported by the Ministry of Culture and made by a female director, is dividing opinion in its home country.
At Kinotavr in Sochi, one of the country's most prestigious festivals, it received a special diploma prize from the jury for the "boundless faith [shown by] the actors in the director." Released by Sony late last year, its audience figures have been impressive for an arthouse title. However, it has also been attacked by some as exploitative and anti-feminist.
Director Nigina Sayfullaeva, who accompanied the film (sold by M-Appeal) to IFFR last month, expressed her dismay at what she regards as a wilful misinterpretation of Fidelity, with some critics not seeing the lead character as a liberated woman in charge of her own decisions but as "a slut."
"I am a woman myself. In my opinion, I understand this subject," says the director. "Nevertheless, there is an opinion in Russia from the critics that [the film is told from a] male point of view."
The plot revolves around a young gynecologist, played by Evgeniya Gromova, who is convinced her husband (Aleksandr Pal), an actor, is cheating on her. She responds by pre-emptively embarking on a series of reckless and random affairs of her own before she has established if he really is being unfaithful.
Some critics have even gone as far as accusing Sayfullaeva of "betraying women", but the director disagrees. "They feel offended that we interpret a woman through sex as a subject."
Sayfullaeva points out that this isn't an exploitation movie, but a story told from Lena's perspective as "a woman who is in a position to control that part of her life for the very first time, a woman portrayed with liberty and freedom."
"In our culture, it is not acceptable to hold that conversation openly," she says.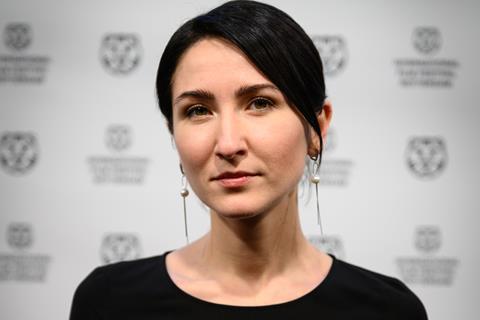 No cuts
Fidelity was released in Russia without any cuts. From the outside, this seems surprising considering the problems faced by filmmakers who've dealt with homosexuality, for example, such as Peter Greenaway with Eisenstein In Guanajuato.
"Censorship - there was none, although we expected it," says Sayfullaeva. "[But] I know there was some sort of conversation (in the Ministry of Culture) as to whether it was a porno or not." In the end, the only change demanded was for three swear words to be blanked out.
Indeed, Fidelity was championed by the new Minister of Culture, Olga Lyubimova. "Clearly, she is a modern woman," the director says. "She has a sense of humour." However, Sayfullaeva has no illusions that Russia is entering a new age of enlightenment.
Unlike some recent western productions, the production didn't have "intimacy counsellors" to ensure the actors were comfortable whilst shooting of the most explicit scenes. "We didn't engage any consultants and advisors on intimacy because we, together with the actors, invented the choreography. We also decided together to which point we could go to." The actors were treated as "co-authors" of these scenes, she added.
Gromova has been widely praised for her performance in the lead role. Sayfullaeva speaks of her "smartness and intelligence" and her sense of reserve. "But, at the same time, she has a fire within her. She has a great advantage compared to the other actresses [because] of her eyes. She has such eyes that you can see through what she is thinking about."
Fidelity will be screening at the European Film Market in Berlin.