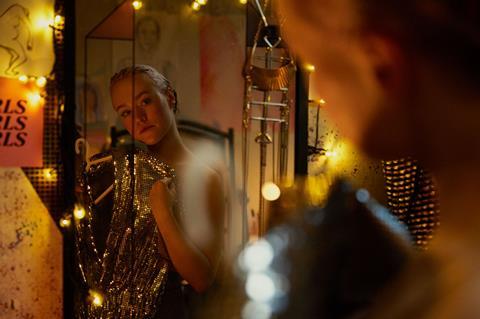 "I knew we were doing something that hadn't been done before, especially in Finland," says Alli Haapasalo, director of Girl Picture, a groundbreaking feat­ure looking at the romantic relationships of three Finnish teenage girls. The filmmaker started the project with writers Ilona Ahti and Daniela Hakulinen in 2014, and it took several years to get the film funded. "We haven't had a lot of stories [in Finland] about what it's really like to be a girl," observes Haapasalo. "Our film was showing young women as sexual beings."
Girl Picture premiered at Sundance earlier this month and will next screen in the Berlinale's Generation section (LevelK is handling sales). It marks a record year for Finland at Sundance, thanks to two more world premieres: Tania Anderson's young missionaries documentary The Mission and Hanna Bergholm's body horror Hatching. Three female directors heading to a major US festival with provocative new films prove that times really have changed since the decades when the global reputation of Finnish film started and ended with the Kaurismaki brothers.
Leila Lyytikainen and Elina Pohjola produce Girl Picture for Citizen Jane, one of many rising female-driven production comp­anies in Finland; others include Tuffi Films and Dionysos Films. The Finnish Film Foundation says 45% of its successful applications come from women (without quotas).
There are more inclusive voices emerging: Hamy Ramezan's Any Day Now, a Berlin Generation title in 2021, is a drama about Iranian refugees living in Finland; and Khadar Ayderus Ahmed's Cannes Critics' Week drama The Gravedigger's Wife was the first Somalia-Finland co-production.
Looking back on his five-year journey as CEO of the Finnish Film Foundation, Lasse Saarinen says: "There is a newer generation of filmmakers and producers that is much better qualified to work internationally, and they have subjects that are interesting around the world."
Maria Pirkkalainen, head of the industry event Finnish Film Affair (FFA), adds: "A lot of creative companies are now better at making sure other people know about them. It's about that confidence." As it heads into its 11th edition in 2022, FFA has showcased nearly 400 films to 550 international guests from the likes of Netflix, HBO Europe and Wild Bunch. Another boost to Finnish exports is that starting in 2021, the Finnish Film Foundation offers small pots of funding for distributors launching Finnish films abroad.
International connections are cert­ainly booming: Juho Kuosmanen's Compartment No. 6 shared the grand prix at Cannes in 2021 and is now on the Oscars' international feature shortlist. Produced by Jussi Rantamaki at Aamu Film Company, the train-set romance shot partly in Russia and included Russian, Estonian and German co-producers, as well as attracting French sales company Totem (and dozens of international buyers).
In the pipeline
Upcoming co-productions include Jalmari Helander's mostly English-language Second World War action film Immortal (Sisu), which includes the UK's Mike Goodridge of Good Chaos as executive prod­ucer and has already struck a deal with Sony for many territories. Klaus Haro shot his new English-language love story My Sailor, My Love in Ireland; JP Valkeapaa shot his film Hit Big in the Canary Islands; and Saara Saarela's forthcoming Memory Of Water is a Finland-Germany-Estonia-Norway co-production.
Other hot Finnish features in the pipeline include Mikko Myllylahti's Cinefondation-developed The Woodcutter Story; Katja Gauriloff's Sami-language drama Je'Vida; Selma Vilhunen's anticipated third fiction feature Four Little Adults; and Aleksi Salmenpera's Bubble, which won best fiction project at the 2021 FFA.
Speaking of those legendary filmmaking brothers, Aki Kaurismaki is expected to finish a new script this year and shoot a feature by 2023 (he has also been busy opening a cinema in Karkkila, a town northwest of Helsinki); his brother Mika directed the 2020 lockdown feature Gracious Night and in 2021, the third Grump comedy, The Grump: In Search Of An Escort. He is now developing a Finnish TV series and an international co-production feature.
When it comes to funding, the Finnish Film Foundation and a 25% cash rebate aimed at local and international producers that shoot in Finland are not the only government support mechanisms available. AVEK funds documentaries and shorts and public broadcaster YLE is another piece of the puzzle.
In terms of private investors, VoD platform Elisa Viihde is growing its content production and acquis­itions. Aurora Studios, launched in mid-2020, is a one-stop-shop mini-studio offering finance, development, production and distribution. Aurora's head of creative Roosa Toivonen says: "If needed we can finance a feature film very quickly… although we'd also love to be part of the subsidy system with the projects we work on.
"The industry feels vibrant, even during the curveball that Covid has thrown us," she adds.
However, the Finnish government is currently threatening to cut the funding of the Finnish Film Found­ation (as well as other arts organ­isations that receive lottery backing). Funding is stable for 2022 at least, as lobbying continues from the whole cultural sector to prevent the cuts.
"It would be a disaster," says Saarinen. "There are so many good filmmakers working now, and many more coming."
Star power: Finland's appeal to international shoots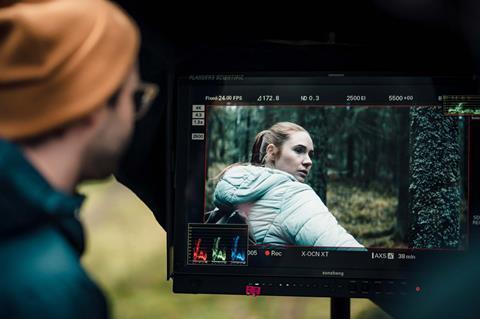 Finland is heating up as an international shooting destination, thanks in part to the 25% cash rebate incentive for local and incoming producers. Sci-fi feature Dual, which premiered at Sundance, is the first US production to film entirely in Finland, employing 100 Finnish film professionals. It is produced by XYZ Films, which has struck an alliance with Finnish regional agency Film Tampere after working on Dual together. XYZ's Finnish network now extends to the capital Helsinki and tech hub Oulu; XYZ has set up a joint fund with the Finland-based global venture capital firm IPR.VC.
"The Finns typically don't bite off more than they can chew," says Aram Tertzakian, co-founder of XYZ Films and a producer on Dual, of why he is bullish on working in the country. "Finland has skilled crews, safe working conditions, and offers a Nordic high quality of life that's extremely attractive to talent."
"We are also in regular communication with several Finnish filmmakers and actors to find more opportunities to collaborate," he adds. They are already working with Finnish VFX company Troll on Gareth Evans' Netflix film Havoc.