To follow up Oscar winner Free Solo, Jimmy Chin and Elizabeth Chai Vasarhelyi took on an even more dramatic and famous subject — the rescue of the boys trapped in a flooded Thai cave. Screen talks to the documentary filmmaking duo.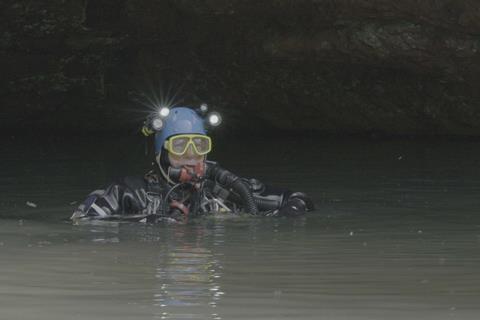 The whole world was watching in 2018 when 12 boys and their football coach were rescued from a flooded cave in northern Thailand, helped by the Royal Thai Navy SEALs and US Special Forces, as well as civilians from the international diving community.
Husband-and-wife filmmaking team Jimmy Chin and Elizabeth Chai Vasarhelyi were watching "as parents and compassionate human beings", she says, but also as storytellers. "It was an idea that stayed with us of how so many different types of people were involved — different colours, creeds, religions, nations, volunteers and military. And they achieved something that seemed totally impossible."
The rights situation was complicated — with some parties holding life rights of the children and their families, and others holding the rights of some of the divers. Producer PJ van Sandwijk of Storyteller Productions held some rights that he split into fiction (Ron Howard feature Thirteen Lives is set for release this year) and documentary (which became The Rescue, led by National Geographic Documentary Films). Van Sandwijk produces The Rescue alongside docs veteran John Battsek of Ventureland and the directors.
Of course, other documentary filmmakers were interested in the story, but NatGeo had a strong rel­ationship with Chin — a former professional climber and ski mountaineer — and Vasarhelyi after their 2019 Oscar winner Free Solo. The duo also had a special interest in making sure the Thai point of view was told well. "We felt, as Asian [American] filmmakers, we were also in a unique position to listen very closely," says Vasarhelyi. "Who's to say the goddess of the mountain range didn't save those children? We thought we could actually listen to these different voices."
They started the process in the latter half of 2019, and planned to go shoot in Thailand and the UK in February 2020, but the pandemic moved all that online.
One of the first steps was to win over the divers, including the UK's Rick Stanton and John Volanthen and Australia's Richard "Harry" Harris — the doctor who takes the bold decision to anaesthetise the boys so the divers can swim them out of the flooded Tham Luang Nang Non cave system. It helped that the filmmakers had treated the story of audacious rock climber Alex Honnold in Free Solo with respect. "They could tell we weren't sensationalising things, that we work with restraint, and I think they also maybe related with Alex," says Chin.
The divers were not seeking attention, and in some ways consider themselves as misfits — a subject they address in their interviews. "The divers' story highlights this idea that you don't have to look like a superhero or act like a superhero to be a superhero," says Chin. "The potential is in all of us to be that. We related to that story of being the outcast or the unpopular guy."
The pandemic prevented the filmmakers from developing personal connections with their subjects over a cup of tea or a dinner, which meant their remote interviews went on for hours. "We had to do very extended interviews to get to know them," explains Chin.
But the filmmakers did spend crucial time with the divers in Oct­ober 2020, re­creating some of the underwater scenes in a tank at the UK's Pinewood Studios. "That's a great way to get to know people, seeing them in their element," says Chin.
The filmmakers were working on an independent documentary budget, so had to be creative during their week at Pinewood. They even borrowed part of a leftover set — "maybe from a Michael Bay film," posits Chin — that looked cave-like and could go in the tank.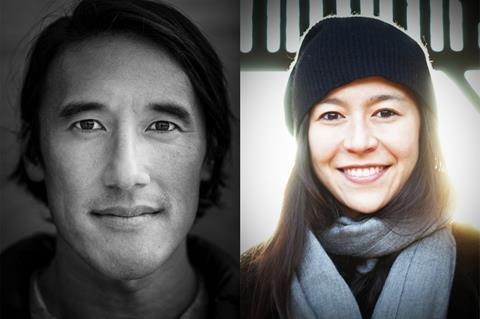 "This is the first film we've made that we weren't able to be on location during the event," adds Vasarhelyi. "It became important for us as storytellers to see them show up in their real gear and see duct tape on rips on Rick's wetsuit… We hired these Thai kids to be actors, and watching someone bind a kid's hands behind their back and push their head underwater — that helped me feel the responsibility these men were able to take on, and also the courage they had."
Clear as mud
The caves were famously muddy, giving rise to an unusual workaround at Pinewood. Real mud would have likely meant draining the tank, using up time they could not afford to lose. Vasarhelyi reveals they took a tip from Hollywood and used ground broccoli in the water to replicate the murky silt.
Another challenge for the filmmakers was found in clearing archive material, as well as sorting through the many sources. "The film was brought to life when we heard the Thai Navy SEALs might have footage," recalls Vasarhelyi. "The admiral of the Thai Navy SEALs is married to a journalist and she convinced those soldiers to carry in GoPros. But they weren't inclined to share their footage because they don't publicise what they do.
"That took years of negotiation, and there are some things that can't happen over Zoom. So after I got my second [Covid] vaccine shot, I went to Thailand and worked on convincing them."
Some 87 hours of footage arrived in New York soon after, with a mili­tary escort — 15 minutes of which appear in the finished film.
The result looks seamless thanks to expert editing over an 18-month period with editor Bob Eisenhardt, who collaborated with the pair on Free Solo and their first feature together, Meru (2015). The Rescue combines newly shot footage, interviews, archive material and re-enactments, as well as drawings, diagrams and animations (Eisenhardt also has a producer credit).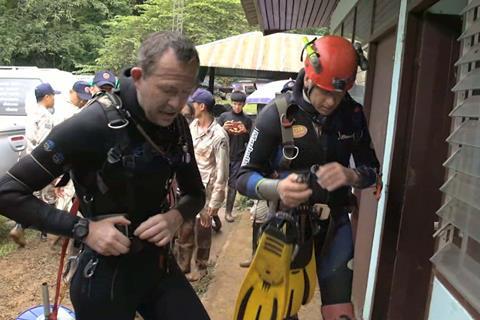 Having now made three features with her husband, Vasar­helyi describes their co-directing as "synergistic… Free Solo is a great example of that, neither one of us could have made it alone due to the sheer scale of the project."
Their split of duties "evolves with every film", she adds. "I do love the edit. Jimmy is clearly an amazing visual storyteller, but the character work is done by both of us — Jimmy can bring that authenticity and integrity as a professional athlete who was in very difficult situations."
Chin agrees: "It's different with each film, where our interests lie," he says. "But I think we see the world from different perspectives, so that helps round out a better film. Chai grew up in Manhattan and I spent a lot of my adult life in mountains and documenting expeditions. But we both overlap as well."
Their next documentary together is already underway: a film about Douglas Tompkins (co-founder of outdoor recreation brand North Face), his wife Kris Tompkins (former CEO of clothing retailer Patagonia) and Yvon Chouinard (Patagonia founder). "In a lot of ways, they defined the outdoor ethos and lifestyle of the adventure outdoor world," says Chin, "and they ended up becoming some of the greatest conservationists."