The UK's small independent producers might be tomorrow's heavyweight players. But an opaque and difficult market is threatening to capsize their businesses for good, and potentially take down the entire UK indie model.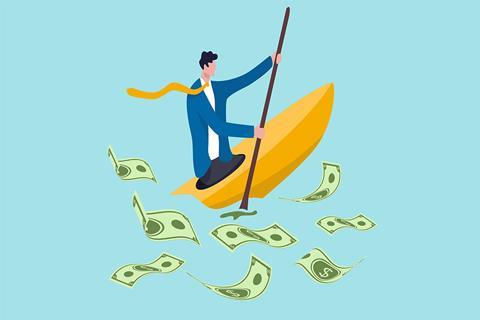 It is the paradox at the heart of the UK film industry. Billions are being generated in inward investment, the sector appears to be in rude health, and yet smaller independent producers are struggling to stay in business.
Producers working in the lower-budget thresholds are in disconsolate mood. They simply cannot see how to run their companies profitably. Their producer fees are trifling and their share of the back end is ever diminishing. Even on relatively successful films, they might struggle to achieve any meaningful profits. "We end up seeing 40% or less of any receipts the films get," says one, preferring to remain anonymous. "Bigger budget films have embedded distribution, sales, legals. For the ones under that, it is the wild west."
While it is a familiar refrain, many indie producers believe they are not being treated equitably by their sales agent and distributor partners. They claim they rarely get to peruse distribution contracts or royalty reports and have little idea how their films are performing. Where transparency is lacking, they become suspicious about the levels of expenses and fees charged by their partners, especially in a period when markets and festivals have had to move online because of the pandemic.
These producers cannot afford expensive legal advice or to audit companies they suspect of withholding or delaying payments. They already have to pay a fee to set up a collection account management agreement (CAMA). "Independent producers are being squeezed on all sides," says Paula Vaccaro, founder of production company Pinball London. "There are many problems that have piled up and producers have been taking a big part of the burden for a long time." For small films, Vaccaro adds, "cinema as a sole revenue stream is not a viable business." The only way to survive these days, she suggests, is also to do TV where the terms of trade and receipts are clearer.
Of course, it is not just indie producers who are suffering. There are plenty of independent distributors, sales agents and exhibitors in a similar plight in the wake of the pandemic. "I think it's fair to say the whole industry is reeling," says Charlie Bloye, chief executive of Film Export UK. "There is a temptation for producers to shoot the messenger."
However, others believe the situation for indie producers is reaching a nadir that has not been seen in more than 20 years. Chris Patterson of Belfast-based Causeway Pictures has a cautionary tale about his exorcism documentary Hostage To The Devil (2016), which was licensed to a major streaming company. A collection account had been set up by Freeway and that was where the money from the deal was supposed to go. "What happened was that the sales agent usurped the contract and had [the streamer] send them the money directly," Patterson claims.
He believes the sales agent was breaking the terms of its contract with the producers. Patterson suspects it thought Causeway was too small to do anything about it. "We're not a big production company," he says. "They know we don't have an endless pot of money to take them to court. They know the most we can do is moan at them."
When the sales agent went bankrupt, Causeway and other partners were owed more than $200,000. In this instance, the streaming giant emerges with credit. It paid its final instalment again, this time putting the money into the collection account from where it could be disbursed to the right partners.
Horror stories
UK producer Ed King of Starchild Pictures had a similar experience with his 2015 horror film Howl, which was sold by its sales agent (which no longer exists) to distributor Metrodome. When Metro­dome collapsed, King scrambled to get back the rights to the film before the administrators took hold of them. He lost money but that was only part of his problems. The sales agent had done a US deal on the film, and rashly provided the US distributor with a print of Howl before any payment had been made.
"[The US distributor] released the film without paying us," the producer recalls. The distributor filed for Chapter 7 bankruptcy protection in 2016 but the company's US administrators sold on the film to another company. King spent thousands in legal fees trying to get back the US rights but eventually decided he could not afford to proceed further.
Howl and Hostage To The Devil are extreme cases but they highlight the precarious world in which smaller UK indie producers are obliged to operate. By their own admission, these producers — often near the start of their careers — are sometimes "green" and "naive". They do not always have the expertise to protect themselves in contract negotiations.
"The problem is that there is no checklist for producers, no code of conduct. There are no clauses that protect producers when there are delays in payment, as there are when we take out a loan," says one producer. Nor do these producers feel government film bodies are interested in helping them pursue missing royalties. "The public bodies don't want to engage with issues at the other end because it is not their remit," one observer says. "They don't have a remit for protection. They have a remit to generate culture, jobs and money."
Measures being floated by the producers themselves include: a greater use of new technology — for example blockchain — to ensure more transparency in financial reporting; a levy to pay for audits or legal advice; and a requirement for sales agents to share details of distribution deals.
New London-based outfit FilmChain, which bills itself as the first digital collection account management (CAM) service, is already collecting and disbursing revenues transparently and in near real-time, using blockchain. "We deal with budgets of all ranges. We have budgets of under £100,000 and we have budgets of £10m," says company co-founder Maria Tanjala. "When we launched FilmChain, it was precisely to democratise the way any filmmaker can access a collection agent."
"It is probably more work for everyone but greater transparency can't hurt," says producer Rachel Lysaght, whose film Pure Grit won the best documentary prize at this year's Galway Film Fleadh. She was also a writer on Hostage To The Devil. "It's not necessarily a question of trust but any agreement the producer has made with any of the parties who have worked on the film, all of those are shared with the sales agent and distributor so why not have the sales agent and distributor agreement shared with the producer as well? I think it keeps people honest if they have to share what's going on."
Knowledge gap
There is considerable sympathy for the producers. As industry veteran Peter Kostense, a partner in Amsterdam-based auditing company Royal & More and a global consultant at collection account manager Fintage House, points out, these producers are invariably at a disadvantage when dealing with sales agents who will almost always be far more experienced than they are. One suggestion from Kostense is that the cost of legal advice for assisting the producer with the sales agency agreement and setting up the collection account should be included in the production budget. "These are essentials for getting the production into exploitation, and subsequently towards realising a certain return/revenue out of the exploitation," he says.
FilmChain's Tanjala advises younger producers to take advantage of labs and workshops where they can learn about rights, royalties and contracts. "There are a lot of them out there," she notes. "That is where they will acquire the tools and the knowledge to navigate those conversations."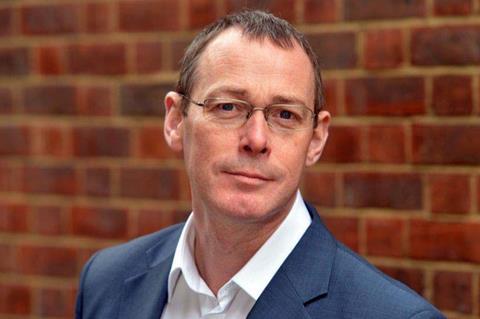 At the same time, others argue it is producers' responsibility to make sure the contracts are watertight and that they place caps on expenses. "Most distribution agreements will give you a right of audit. That is normal practice," says John McVay, chief executive of producers' organisation Pact. "The question is, do you invoke it or have you checked you have that clause in your contact? Make sure you have the right clauses in the contract before you sign it."
Pact gives its members free advice on contractual matters. Some producers claim Pact is too expensive for them to join and that its main focus is on representing "big companies that make TV". McVay gives these notions short shrift. "We have kept the Pact film membership for the last 12 years at £500," he points out. "Last year, we gave away six-months' free membership and we gave all our members half their money back during the pandemic."
Pact has long campaigned for enhanced tax credits for independent UK films in the £2m-£10m ($3m-$14m) range, although this will not help producers making smaller budgeted films. "Sales agents are having a tough time because the market has changed for them as well," McVay continues. "The economics are where the problems are. We've been calling on the government and the BFI to do something about this. Otherwise, going forward, we are not going to have a sustainable independent sector."
At the same time, McVay points out that "business is not an egalitarian system… it's about people trying to make money." Why should the UK's indie producers receive special treatment? To some, there is an obvious answer. They are an intrinsic part of a system that will eventually grind to a halt without them. As Kostense puts it: "Bigger films are made by people who started with smaller films. If those smaller films cannot be made any more, ultimately there will not be bigger films."