The changing nature of development in the UK is creating new opportunities — and attractive deals — for the nation's boutique and indie chains, which are all investing in further expansion.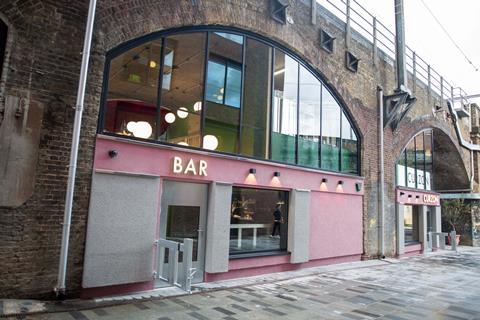 For many years, the UK's exhibition market has been distinguished by the strength of its boutique cinema chains — for which there is no real parallel in Europe, certainly when you consider the combined 78 venues operated by Everyman, Picturehouse and Curzon. Since cinemas reopened in May last year, the release calendar has not exactly been ideal for indie-inclined, higher-end and older-skewing venues, and Covid continued to cause challenges for exhibition.
However, the boutique sector remains as bullish as ever, with Curzon opening two more cinemas this year (in Kingston and Canterbury), following two in London last year (Hoxton and Camden); Picturehouse is set to cut the ribbon on three new venues in 2022 (in Epsom, Chester and Ealing), following its opening of Finsbury Park in London last year; and Everyman is following up its new Edinburgh and London Borough Yards sites with Egham, Plymouth and Marlow later this year. Northallerton and Aberdeen will follow for Everyman in 2023, with more to come according to the company's annual report published in March.
Meanwhile, new competitors are flexing. The team behind the Olympic Cinema in Barnes, southwest London, is opening a fourth venue in Battersea Power Station in September, and the Really Local Group is developing at least seven new venues to add to the two it has in Catford Mews and Reading Biscuit Factory.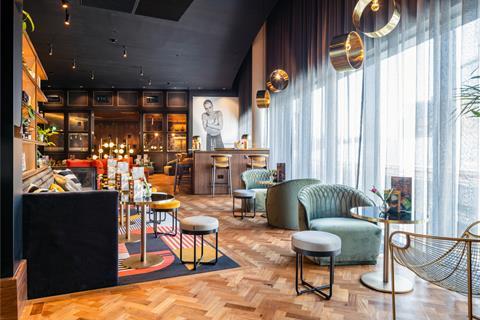 For Crispin Lilly, the former Everyman CEO who now serves as business development director at Really Local, the sector's continuing growth in the face of tricky headwinds is not surprising. He cites the changing pattern of retail development as an example. When he first entered the exhibition industry three decades ago, it was at "the start of the huge exodus out of town — everything was about creating new purpose-built, aggregated, food-and-beverage and entertainment spots on the edge or out of towns. And even when the multiplexes started looking to come back into town, they were coming back as part of huge malls, and very much fuelled by retail.
"That square footage simply isn't there now," says Lilly. "Not only have you got ghost malls, there are also areas of towns of all sizes where there are loads of vacant use. The big format of anything doesn't work anymore. You've got to be cuter, you've got to be cleverer."
Martyn Evans, creative director at regenerative property developer U+I — which created the Old Vinyl Factory in Hayes, London, where Really Local is set to open The Gramophone cinema next year — echoes Lilly's view.
"People's lives are changing. They are less interested in driving, and people are shopping online, obviously. The change in retail, in terms of what people want when they go to a shop, which is more of an experience, is also driving the interest in the development of smaller and more boutiquey cinemas."
U+I recently issued a report about the resilience of London's local town centres post-Covid, reflecting the change in working patterns and more time spent at home. "Local town centres are thriving because people are shopping more near where they live," says Evans.
The Old Vinyl Factory, occupying the site of the EMI headquarters and record pressing plant, had been in development for 10 years. "We put a cinema in our plan right at the beginning, not knowing if we would ever find one that would be economically viable," says Evans. "We've ended up with a fantastic company that's super invested in the communities where it operates."
The venues Really Local are developing speak to the kind of spaces that are now being repurposed: Catford Mews was most recently a Poundland store, Reading Biscuit Factory was an Argos shop and the upcoming Storyhouse Sidcup is sited in a former Blockbuster video store, offering a positive spin on cinema exhibition looking to banish the ghosts of the past that supposedly once threatened it.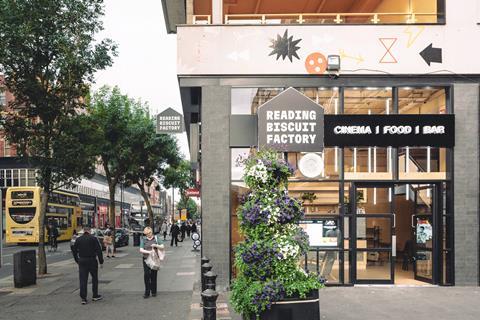 Curzon's new Kingston cinema is in the Thames town's Bentall Centre, taking over three floors of former retail space in the mall, while its Canterbury venue is part of a wider leisure and residential development of a riverside location that used to be a depot and coach park.
Everyman's Northallerton cinema is part of the new Treadmills retail and leisure destination, occupying the site of a former prison. Egham is part of the new Magna Square residential-led development, which includes 67 private apartments and 34 affordable homes.
The changing — often residential-led — face of development is having an impact. "If you go back 10 to 15 years, when there was a new build or regeneration, if you wanted to take cinema into those venues, they wanted to push you upstairs, downstairs, anywhere except at ground floor," says Lilly. "At ground floor, they could get restaurants and shops, all paying significantly higher rent. That has completely flipped around now. The value is upstairs in residential, but the space they struggle with is the ground floor. And so we [can] get that space at good value."
Retail magnet
Curzon CEO Philip Knatchbull and Picturehouse joint-managing director Clare Binns agree the time is right for beneficial deals.
"We are finding that the sites we're looking at, the landlord is keen to have Curzon in there as a film brand, because it's generating other leisure and retail interest in those developments," says Knatchbull. He gives Camden as an example, which opened in November 2021 occupying seven railway arches as part of the new Hawley Wharf development by Labtech. "The capital contribution that landlords are making to come into a site are increasing, and are much higher than they used to be pre-Covid and certainly 10 years ago," he adds.
"Everybody always tries to go for the very best deal, and we've got people that are very good at that," says Binns. "The economics of it have changed, for sure."
Knatchbull adds that Curzon — which was acquired by the US-based Cohen Media Group in December 2019 — was able to renegotiate deals for new venues Hoxton, Riverside and Kingston in the light of the pandemic. "And we are dropping two or three sites where we don't feel the economics work, given the changes since Covid, so we're much more selective in what we're looking at."
Everyman, Picturehouse and Curzon are building their businesses by offering something different to the plex chains — and also from each other. Binns is keen that each new Picturehouse site includes at least one big auditorium, which limits the range of suitable buildings. "We want big ceiling height, because we like big screens," she says. "For us, it's not about a small screen and luxury offering, it's more about a nice big screen, stadium seating as well as the food and drink." She also emphasises the importance of programme. "We're all about film, we're not about food with a film attached."
Curzon, which combines cinemas with film distribution and VoD platform Curzon Home Cinema, has always had film at the core of its brand. However, changes are afoot.
"Curzon is a film-led company, and we're building up our food and beverage offer," Knatchbull says. "Our Hoxton and Camden cinemas reflect the new approach to our brand and how we cater to our customers. The two cinemas we're building this year in Kingston and Riverside [Canterbury] will also reflect that move towards trying to create more of an evening out for our film lovers."
Binns resists the word boutique when applied to Picturehouse, preferring the term "neighbourhood cinemas" — and the description might also be appropriate for Really Local, which has so far been restrained in the application of company branding, letting each venue stand alone within its community.
Characterising his former employer Everyman (which he exited in 2020) as "masters of the premium end of the market, the experiential indulgent night out", Lilly describes the new venture he has joined in different terms. "The word local is not used lightly," he says. "We're looking at a half-mile population. The deals we're getting are part of that, and it's about bringing those communities back to life."
That goal will be achieved by offering mixed-use venues, with spaces for music and live comedy events, as well as a range of daytime activities such as life-drawing and NCT classes. "It's like a hark back to the old community hall," says Lilly.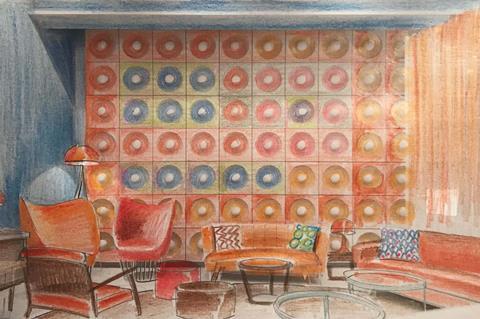 Like Really Local, which was founded by regenerative property developer Preston Benson, Olympic also opted not to push its brand name as it expanded out of its original Barnes location. Instead, it has taken what Olympic owner Stephen Burdge calls a "Ronseal" approach to venue naming: The Cinema at Selfridges, The Cinema in the Arches (in Battersea, originally launched by Olympic as the Arch Light) and, from mid-September, The Cinema at Battersea Power Station.
Burdge describes the aim of Olympic — which includes a £500 ($650) per year members' club in its Barnes site and will offer a club in the new Battersea venue — as being a mix between Bafta and London's upmarket Electric cinemas, which are owned by the Soho House Group. "Serious about film, but luxury," he says.
Olympic is flexible regarding screen size. While the original plan was for four screens in Battersea Power Station, "it's a massive building, and if you walk in and ended up with tiny screens, it felt a bit of a miss," says Burdge. Instead the venue will be a two-screen cinema, with seating capacities of 250 and 150.
Sector challenges
While Everyman has enjoyed a strong trading period since cinemas reopened last May, and reports a 2021 market share of 4.5%, up from 3.2% in 2020, the chain has benefited from a more mainstream programming ethos. For the independent-leaning Curzon and Picturehouse, the right set of films has not always been on offer over the past 11 months. "We have been slower out the gate," admits Binns — at least in comparison to Picturehouse's parent company Cineworld. "It's been fits and starts."
On Saturday February 26, Picturehouse joined its corporate parent by offering a £3 ($3.90) ticket day, which Binns says was "incredibly successful", helping to diversify the audience demographic, especially the younger cohort (aged 25 to 35) that Picturehouse is targeting for growth. "We anecdotally heard from staff that there were a lot of new people that were trying us, seeing what Picturehouse was like," she says.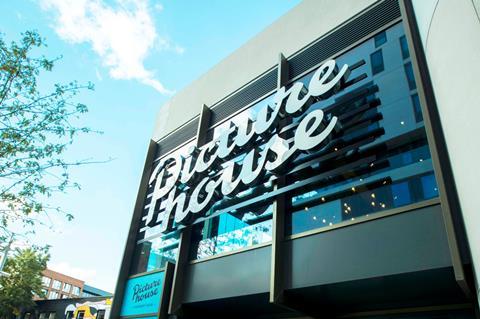 Curzon is likewise diversifying younger, including the under-25s. "Even in our distribution company, we're looking at a policy of acquisition that is starting to aim at a younger audience than we've ever done before," says Knatchbull. "That will be reflected in the way we programme our cinemas as well."
Awards season, especially the period from January to the Bafta ceremony, has traditionally been golden for the boutique sector, with each weekend bringing strong titles. This year, all the operators agree, was different, with only Belfast delivering strong box office — and even that film's $20m (£15.4m) UK take suffers in comparison with past awards season hits such as 1917 ($57.3m/£44.1m) and La La Land ($39.7m/£30.5m). "It didn't feel like a normal year," says Binns. "There wasn't the level of contenders that you normally would have."
With the best picture Oscar coming down to a battle between a pair of streaming titles —Apple's Coda and Netflix's The Power Of The Dog — that is not great for cinemas, even if they do play streamer titles, which Picturehouse does not. Don't Look Up, Tick, Tick… Boom!, The Lost Daughter, The Tragedy Of Macbeth and Being The Ricardos were other streamer titles that played narrowly in cinemas this awards season. Curzon does play streamer films but they did not offer the equivalent draw for cinema audiences as, say, Curzon's own 2020 best picture Oscar winner Parasite ($15.7m/£12.1m in UK and Ireland cinemas).
Picturehouse and Curzon venues often compete with nearby independent cinemas — most of which received support during the Covid pandemic from the Culture Recovery Fund, administered in England by the BFI. The boutique chains were not included in this scheme, to the disappointment of Knatchbull. "I find that a particularly difficult decision, given that we are an incredibly important cultural beacon for film in the UK, and we were hurting enormously," he says. "And there was no guarantee our American owners would want to put money into supporting us through this period."
In fact, he says, support from Cohen Media Group was not required — "we have performed a bit of a miracle" — but the decision still rankles. "It didn't seem it was consistent where there are other companies in a similar situation to us, owned by private equity, that were receiving government help," Knatchbull says. "It was just expected that we were going to be funded by our American owners, and I don't think that was right."

Ireland Calling Stella primed for growth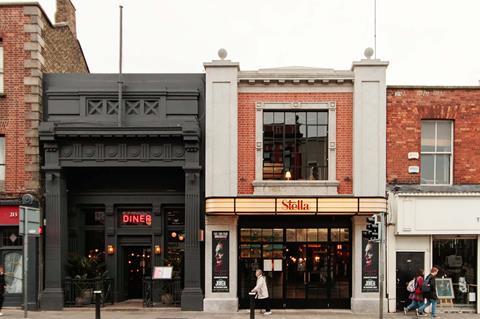 While the UK's boutique sector lacks obvious parallels in Europe — Germany's Yorck being a notable exception — one Irish cinema brand is emerging as an ambitious player. Stella began after leading Irish leisure and hospitality company Press Up acquired the disused Stella cinema in Dublin's Rathmines district, with a view to developing it into a music venue. Karl Geraghty — who has a background in music and now serves as Stella's theatre director — persuaded Press Up that the art deco venue, which first opened in 1923, would be better restored as a cinema.
Stella Rathmines opened in October 2017, and proved an instant success. To date, Mamma Mia! Here We Go Again is its highest-grossing film. "We're looking for films that play well with an older audience, a female audience, and an audience that is looking for a night out that entails cocktails and the higher end of food and beverage," says Geraghty. Originally containing more than 1,200 seats, the luxurious makeover now seats 215. Given a high-end ticket price of €21 ($23), and often full houses, Stella regularly appears among the list of a film's top-performing sites for UK and Ireland — Belfast being a recent example.
Initially planned as a one-off, a Stella cinema was then added to the Press Up-owned Devlin hotel in Dublin's Ranelagh, while new venues in Bray, County Wicklow, and the Press Up-owned Glasson Lakehouse hotel and spa in County Westmeath are also in the pipeline. Further expansion in Ireland and elsewhere is under consideration.
"We're open to all of it at the moment, and I don't think there's anything that I would rule out," says Geraghty.