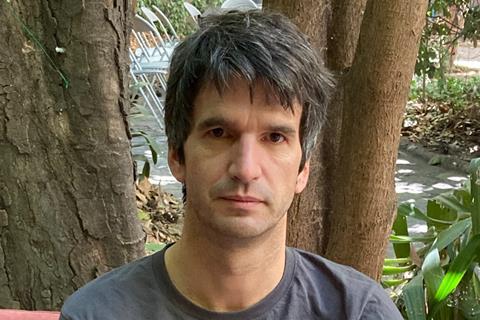 The FIDMarseille international film festival, a celebration of discoveries, innovative programming and genre-busting works, is taking place this week under the new leadership of Tsveta Dobreva, Cyril Neyrat, and Fabienne Moris.
Jean-Pierre Rehm left in March after 20 years at the helm.
FIDMarseille was one of the first international festivals to mount a physical edition in the lockdown year of 2020, took place in 2021 and returns in 2022 to build on Rehm's legacy.
On the international map for mixing up innovative, boundary-pushing works in both its festival line-up and its Lab showcase, FIDMarseille's 123 strong lineup boasts 49 world premieres including Lav Diaz's A Tale Of Filipino Violence in its international competition strand, Sofia Bohdanowicz, Burak Çevik and Blake Williams' A Woman Escapes and Spanish film Aftersun by Lluís Galter.
A selection of films by Catalan filmmaker Albert Serra, including his Cannes official selection title Pacification, as well as a curated exhibition by French director Mathieu Amalric, are also being showcased.
FIDMarseille opened last night (July 6) with French directorr Emmanuelle Mouret's romantic comedy Diary Of A Fleeting Affair, starring Sandrine Kiberlain, which premiered in Cannes' Premiere section.
Neyrat, the festival's long-standing programmer, talks to Screen, about digging deep for discoveries, platforming films whose journey began at the festival's lab and why festivals are key in luring stay-at-home audiences back to cinemas.
How do you work with Tsveta Dobreva and Fabienne Moristo to run the festival?
The director is Tsveta Dobreva, she's the one who is the head of team. She's the only one who was the title of director during the festival. Fabienne is director and founder of FidLab and I coordinate the programme mission and the artistic dimension of it. The selection process for the commissions is collegial and democratic between the six members of the committee of which I am part.
Do you think industry attendees and professionals in Marseille this year will notice any post-Rehm difference?
The only difference will be the absence of such a charismatic character. We didn't want to mark any big change, it's more the idea of continuity for us: How to keep alive and keep developing what Jean-Pierre built for 20 years, without trying to replace him, while trying to invent by ourselves a new way of managing.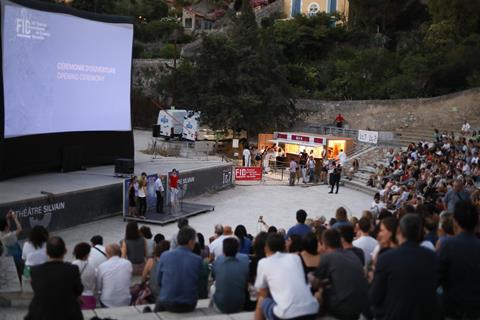 What role does FID Marseille play on the international festival circuit?
Marseille is one of the very few prescriptive festivals. Ninety-five percent of the films in competition this year are world premieres which means that our task is to select to give a chance and shed some light on films which haven't been selected by anyone else. The DNA of the festival is a prospective one looking for emerging new forms of film writing and emerging filmmakers.
Would that be how you pitch the festival to the international industry and filmmakers?
We say, ' if you come to Marseille you will discover films'. The other thing is FidLab. We have built a strong network of professionals. Many of the films we select are from filmmakers in Marseille. The only French film in this year's international competition is The Life Of Infamous Men by Gilles Deroo and Marianne Pistone. It's a film born at FidLab three years ago.
During the pandemic you had time to reflect on festivals and the role they play. What do you think the future of festivals in general is?
Audience figures [for independent films] are very, very low in France now and they're showing no sign of going up. I think festivals today are the only places where people will invest in this excitement of discovering films, on screen together and collectively. This role will be all the more important.
Do you feel there's an excitement and audiences are ready to go back to festival screens?
It's hard to measure. We had the chance to maintain the festival during the pandemic. Among the professionals, there's big expectations and excitement this year because it was starting to be depressing for filmmakers, producers and distributors in the pandemic.

What are you most looking forward to from the festival?
We spent six months selecting a bunch of films which haven't been seen at other festivals, films which we found by digging, digging and digging. It was a long process and a great process. I want to see how these films we found and consider real gems are received by an audience.