EXCLUSIVE: The film is a follow-up to Bunohan: Return To Murder.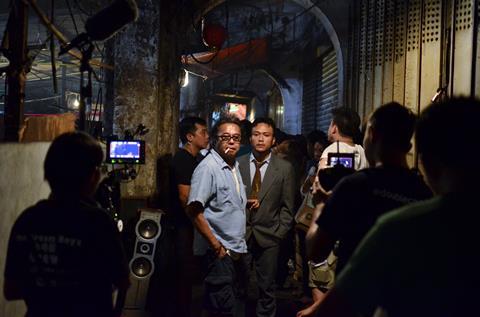 Paris-based Reel Suspects has picked up international rights to Malaysian director Dain Iskandar Said's Interchange, the follow-up to his 2011 Toronto title Bunohan: Return To Murder.
Produced by Malaysia's Apparat, the film revolves around a forensics photographer lured into a world of shamans and mystic creatures while helping his detective friend investigate a series of macabre murders.
The cast is headed by Indonesian stars Nicholas Saputra and Prisia Nasution, along with leading Malaysian actors Shaheizy Sam and Iedil Putra.
"It's rare to find good thrillers from Malaysia, especially one that masters sci-fi elements with supernatural and noir," said Reel Suspects CEO Matteo Lovadina. "We hope buyers will appreciate the astonishing cinematography that really puts a stamp on Dain's established directorial vision."
XYZ Films is representing the film for North American sales, while GSC Movies is handling theatrical distribution in Malaysia with release slated for later this year.
The film is financed by Sonneratia Capital, Malaysia Digital Economy Corporation (MDec) and Seeing Eye Films with support from the National Film Development Board Malaysia (FINAS) and Indonesian co-producer Cinesurya.