From 2016, CPH PIX is moving from its April dates to an autumn slot and will merge with its sister children's/youth film festival, BUSTER (which formerly ran in September).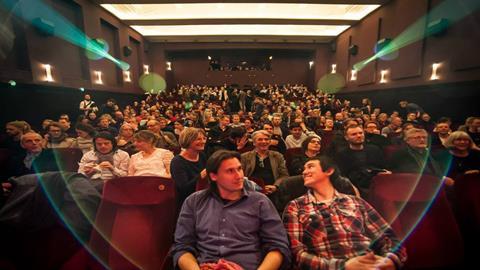 The merged event will screen youth films for schools and families during the daytime and more edgy arthouse and genre films in the afternoons and evenings.
The merged festival will move to the late autumn slot that the CPH:DOX festival leaves as that moves to spring in 2017.
All three festivals are under the umbrella of Copenhagen Film Festivals.
CPH PIX festival director Jacob Neiiendam confirmed that there will be no change in the teams at the festivals.
As ScreenDaily reported earlier today, CPH:DOX will move from its usual November berth to March dates in 2017 and will not run in 2016.
The 2016 CPH PIX dates had previously been set for April 14-27. The new dates for 2016 have yet to be confirmed.
"The new merger combines programmes and activities which compliment each other perfectly, daytime and nighttime and two different audience groups, so it is quite possible to retain both," Neiiendam told ScreenDaily.
"We don't quite know how many films we will screen, but this we are not downsizing, we are combining. It is a quite natural merger of the BUSTER and CPH PIX brands to the benefit of both."
In April 2015, CPH PIX had 55,000 admissions. BUSTER had 37,700 in September.