EXCLUSIVE: Fifth edition to host actors including Danny DeVito and will open with El Destierro; Oasis doc to get special screening.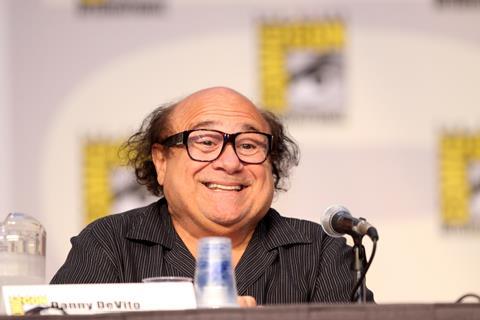 The fifth Evolution Mallorca International Film Festival (EMIFF, November 3-12) is to pay tribute to US comedy actor and filmmaker, Danny DeVito.
As the centrepiece of the festival, DeVito will receive the inaugural 'Evolution Honorary Award'. To tie in with the event, there will be a special screening of DeVito's celebrated battle of the sexes comedy War Of The Roses, followed by an on-stage conversation with the actor.
Other highlights of the growing event, which takes place in Palma in the heart of Mallorca, have also now been confirmed.
The Opening Night gala is El Destierro, produced by local Goya nominated filmmakers Toni Bestard, Marcos Cabotá and Diana de la Cuadra. There will be narrative and documentary competition sections, a Drive in Cinema section at Port Adriano, and a Virtual Reality Zone at Co Co & Cia.
French director Fabienne Berthaud is expected in Palma for the "Spotlight" gala screening of his new feature Sky, starring Diane Krüger and Norman Reedus.
The Closing Night gala is Tour de France, directed by Rachid Djaidani (France) and starring Gerard Depardieu.
EMIFF will also have a taste of Cool Britannia with a special screening of new Oasis doc, Supersonic, from director Mat Whitecross. The film competes in the Documentary Feature Competition.
Now in it's fifth year, EMIFF attracts more than 2000 attendees from across 20 countries. 70 movies from 22 countries screened during the 2015 edition.
"EMIFF is more than a film festival; it brings together up-and-coming filmmakers, established industry professionals and the general public interested in the arts, film and culture," a festival spokesperson commented.
"EMIFF satisfies the public's thirst for original filmmaking through its diverse international programming. The focus of our programming changes each year to reflect current trends in the world of cinema. Balearic filmmakers, European and North American indies are featured regularly alongside other movies from all over the world."
For the full lineup click here.