International Film Festival Rotterdam (IFFR) has completed the selection for its tenth Tiger Awards Competition for Short Films.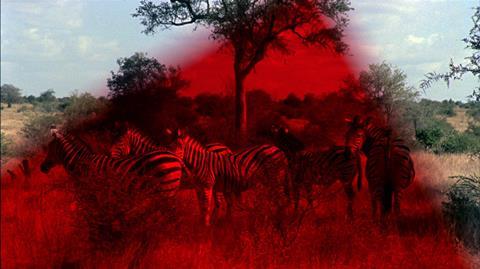 Scroll down for full line-up
The competition in the shorts category will comprise a mix of 20 short fiction films, experimental films and documentaries from around the world.
Nominated filmmakers include director and 2009 Hivos Tiger Award nominee Ben Russell, who will also present a lecture at the Festival, and 2008 Tiger Award for Short Film winner Ben Rivers, as well as new filmmakers from countries including Vietnam, Egypt, Norway, Singapore, Serbia and Austria.
This competition includes ten world premieres, of which four are from the Netherlands.
The jury for the Tiger Awards Competition for Short Films consists of British artist, filmmaker and two-time winner of this award Beatrice Gibson; Dutch programmer and curator Xander Karskens; and artistic director of Image Forum Festival Koyo Yamashita from Japan.
Each of the three equal Canon Tiger Awards for Short Films comes with €3,000 ($3,600) plus a professional digital video camera provided by Canon. The awards ceremony will take place on Jan 25 at 9pm at festival venue LantarenVenster.
The jury also nominates one film that will compete in the short film category of the annual European Film Awards (EFA).
IFFR hosts two sections for short and mid-length (45-to 65mins) films under the header As Long As It Takes. The full programme with 157 short and ten mid-length films from 41 countries will be screened from Jan 22-26 at LantarenVenster.
The strand also includes four short special events highlighting the work of chosen filmmakers, and the late-night Mind The Gap Nights with film and live music.
The series of four short specials kicks off on Jan 23 with a screening of Barbara den Uyl's documentary The Universe of Jaap Pieters and a selection of Pieters' most recent Super8 films.
The following night Romanian multi-media artist Irina Botea shows her latest works, in which she recasts historical events offering alternate views of reality to those produced by mainstream media. The event on Jan 25 reveals how Switzerland-based Egyptian artist Basim Magdy, also nominated for a Canon Tiger Award for Short Film, combines various art forms to explore the space between reality and fiction.
The last Short Special on Jan 26 features It's Never Too Late To Say Sorry! by Dutch filmmaker Marieke van der Lippe. The world premiere of this documentary on a special art project created by artists Elmgreen & Dragset is complemented by a book launch and an interview with the artists.
Full line-up Tiger Awards Competition for Short Films 2015
Bible, Tommy Hartung (US)
Blinder, Tim Leyendekker (The Netherlands, Brazil)
La Fievre, Safia Benhaim (France)
Greetings To The Ancestors, Ben Russell (US, South Africa, United Kingdom)
The Living Need Light, The Dead Need Music, The Propeller Group (Vietnam)
Mainsqueeze, Jon Rafman (Canada)
The Main Colors Of The Sky Radiate Forgetfulness, Basim Magdy (Egypt)
Moon Blink, Rainer Kohlberger (Austria)
Night Soil – Fake Paradise, Melanie Bonajo (US, The Netherlands)
Our Body, Dane Komljen (Serbia, Germany)
Panchrome I, II, III, T. Marie (US)
Quiet Zone, Karl Lemieux (Canada)
Raking Light, James Richards (Germany)
Raymond, Nina Yuen (US)
Swimming In Your Skin Again, Terence Nance (US)
Things, Ben Rivers (United Kingdom)
Tijd En Plaats, Een Gesprek Met Mijn Moeder, Martijn Veldhoen (The Netherlands)
Untitled (The City At Night), Ane Hjort Guttu (Norway)
Voice-Over, Roy Villevoye (The Netherlands)
You're Dead To Me, Min-Wei Ting (Singapore)