The new boss of Sheffield Doc/Fest talks about this year's line-up and the challenges of creating a programme of diverse voices.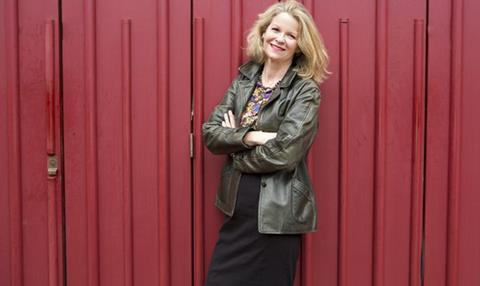 Eight months into the role, Liz McIntyre has unveiled her first programme as CEO and festival director of Sheffield Doc/Fest (June 10-15).
It is a big moment for the former Discovery Channel exec, who secured the position after Heather Croall stepped down after nine years running the documentary festival.
"Heather did an amazing job creating an amazing festival and I'm incredibly lucky to take on the baton," says McIntyre, talking to Screen fresh from a trip to Hot Docs film festival in Toronto.
After grabbing that baton, McIntyre has hit the ground running, with a number of changes designed to continue the growth of Doc/Fest.
For her first edition, McIntyre is looking to shift the perceived emphasis of the festival from the industry MarketPlace to the line-up of 160 films and its Alternate Realities programme.
"MarketPlace remains a vital pillar of the festival," says McIntyre of the industry side of the festival. "But when people arrive in Sheffield, I want them to start their festival journey thinking about being inspired by the film and Alternate Realities programmes. These will create the fizz for the talks and sessions and then inspire new ideas at MarketPlace from new and established talent to start the cycle again."
Tapping the zeitgeist
The typically eclectic mix of documentaries at this year's festival, programmed by Claire Aguilar, explore personal, political and powerful stories from around the world.
These range from Ashish Ghadiali's The Confession – a first-hand account of the rise of modern jihad told through the eyes of former Guantanamo Bay detainee Moazzam Begg – to Ido Haar's modern fairytale Presenting Princess Shaw, in which Israeli mash-up artist Kutiman attempts to launch his next viral music sensation unbeknownst to her.
"This is the year of extraordinary, tumultuous but also exhilarating times," says the Doc/Fest boss, who explains her desire to tap into the zeitgeist with this year's line-up.
"It's the biggest movement of people in history, religious extremism and Brexit but also Obama in Cuba and the possible discovery of a ninth planet. So this is leading to creative change from disruptors and innovators. We wanted to catch all that in our themes."
Diversity challenge
While the content of Doc/Fest continues to reflect stories from around the world, the filmmakers are not as diverse as McIntyre was striving to include. "It remains a huge challenge, sadly, to celebrate enough diversity," she says.
"Whether it be the issue of gender, race or social mobility, there are still issues. My clarion call would be that Sheffield is calling all underheard voices. The film industry needs your talent."
The festival boss highlights titles such as Maya Goded's Plaza de la Soledad, about five ageing prostitutes in Mexico, and Rama Rau's League Of Exotique Dancers, about a group of burlesque elders, as films that benefit from being told by women directors.
But the Grand Jury competition has less films made by women than last year (three out of 12 as opposed to last year's four). "We are slightly down compared with last year but why is that?," questions McIntyre.
"We want to look at the reasons behind that and we have a number of sessions that break down the challenges of why these voices are not at our table. These are not add-on sessions at Sheffield. There are a number of heartland talks in the middle of our sessions that will examine the issue of diversity."
The festival is notable for including screenings with sign language for the deaf, a crèche and sessions such as Minority Report, looking at diversity in documentary, and There's Something About Muslims, exploring how filmmakers tell stories about followers of Islam.
Famous faces
Actress Tilda Swinton is one woman director who will be visiting Doc/Fest, closing the festival with the UK premiere of The Seasons In Quincy: Four Portraits Of John Berger.
"Tilda epitomises the wonderful artistic energy that Sheffield represents, trying new skills no matter how famous and celebrated you are for your current talents," says McIntyre.
The Oscar-winning actress is just one of several famous faces heading to Sheffield in June. The festival will open with Michael Moore's Where To Invade Next, with the Oscar-winning documentarian flying over to discuss the film, which will be transmitted to 114 cinemas across the UK.
"I love the fact that Sheffield has its unofficial titles of the People's Republic of South Yorkshire because that feels very much like the character of Michael in terms of game-changing and anti-establishment," says the festival chief. "The tone of Sheffield, I sense, really appeals to him."
World snooker champion Ronnie O'Sullivan will also be returning to Sheffield venue The Crucible – the scene of the annual World Snooker Championship – to be a unlikely speaker at the festival. "I'm hoping to surprise the public and industry delegates with how much documentary inspires someone like Ronnie O'Sullivan," says McIntyre. "I want to show the appeal and celebration of documentary in all its forms."
Alternate Realities
A fast-emerging form of documentary is in the digital and, in particular, virtual reality space. It is in one such area that Doc/Fest is looking to stay ahead of the curve.
"What I've done, compared with previous years, is bring the Alternate Realities programme into the heart of the festival," says McIntyre. "Under Mark Atkin's curation, Sheffield is a world leader in terms of its exhibitions and talks around interactive and virtual reality."
On June 12, the Alternate Realities Summit will open with an interview between transmedia producer/director Romana Pringle and android Bina48, described as "the world's most advanced social robot".
Doc/Fest is also offering a "virtual encounter" with a recorded image of a survivor of the Holocaust, who responds in real time, powered by complex algorithms that provide a realistic conversation.
Sessions will explore the opportunities and challenges of VR while a raft of exhibitions and titles include Michael Epstein and Mark Thompson's John Lennon: The Bermuda Tapes, which recreates the summer of 1980 when the former Beatle was inspired to write his final album, Double Fantasy.
"It's the next step in storytelling," states McIntyre.
An example of cross-fertilisation across the festival is also sown throughout the AR events. Notes On Blindness, directed by Peter Middleton and James Spinney, which will be accompanied by virtual reality project Notes On Blindness: Into Darkness.
MarketPlace
At the 11th MeetMarket, a total of 64 filmmaker teams from around the world will pitch to international and UK decision makers for research, development and production funding. Around 300 decision makers from 24 countries are expected with execs from Google and Netflix for the first time.
"This is where the birth and nurturing of projects happen," adds McIntyre. "It demonstrates that we are a festival of business as well as creatives. We are constantly pushing to have the best local and international decision makers and talent linking together."
A total of 11 films in this year's main programme were previously at MeetMarket.
It is part of the ongoing cycle at Sheffield Doc/Fest that McIntyre will be looking to evolve in the coming years. "I'm like a magpie, collecting anecdotes, comments and facts in order to consolidate what works at the festival," adds McIntyre.
"Through this, I'll be looking to retain the character of what people love about the festival but also continue to make Sheffield a gamechanger and capture future thinking. I'm always thinking about the future."