Redmayne lauded for his portrayal of Stephen Hawking in The Theory of Everything.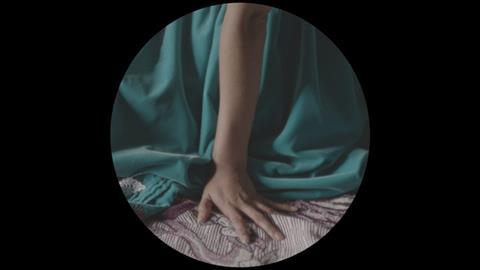 Belgian director Gust van den Berghe's Lucifer was presented with the Grand Prix – including a €10,000 grant from the City of Tallinn - at the 18th edition of the Black Nights Film Festival (Nov 14-30) at the weekend.
This is the first year that Tallinn's International Competition was held with Black Nights now operating as a FIAPF-designated non-specialised competitive festival.
Van den Berghe's third feature had its world premiere in Rome's Cinema d'Oggi competition at the Rome Film Festival in October and is being handled internationally by the Paris/Mexico-based sales company NDM.
The International Jury including Finnish actress Kati Outinen and film-makers Andrei Proshkin (Russia) and Tomasz Wasilewski (Poland) awarded the prize for Best Cinematographer to Erik Põllumaa for his work on Estonian film-maker Martti Helde's In The Crosswind and for Best Director to Kyrgyzstan's Marat Sarulu for Move.
In The Crosswind also received the International Film Clubs' Don Quixote Award and the Estonian Film Award, while Move additionally picked up the NETPAC Jury's award.
The International jury's Acting Prizes went to the UK's Eddie Redmayne for his tour de force performance in James Marsh's The Theory of Everything and Kalki Koechlin for her role in Indian film-makers Shonali Bose and Nilesh Maniyar's Margarita, With a Straw, while a Special Mention was made of Alexey Fedorchenko's Angels of Revolution.
Other prizes
Baldvin Zophoníasson's Life In A Fishbowl was named Best Debut Film of the Nordic-Baltic Region by the Tridens jury who gave a Special Award to Russia's Nigina Sayfullaeva for Name Me and an award for Best Cinematography to Fredrik Wenzel for his work on The Quiet Roar.
In addition, Iranian film-maker Reza Mirkarimi took home the awards from the FIPRESCI and Ecumenical juries for his feature Today "for the way it manages to achieve big dramatic and political resonance out of a deceitfully simple story, according to the critics' jury.
Moreover, Xavier Dolan's Mommy won the award for Best Movie in the North American competition, and the Audience Award went to the New Zealand vampire comedy What We Do in the Shadows.
TALLINN BRIEFS
Tbilisi launches first Industry Days
In the light of recent international successes by Georgian films, the Tbilisi International Film Festival (TIFF) has expanded its industry programme to establish the first edition of the Tbilisi Industry Days (Dec 3-5, 2014).
15 new Georgian film projects will be pitched to an audience of Georgian and international producers and broadcasters, with a jury comprising Zeynep Ozbatur Atakan (Turkey), Luis Minarro (Spain), and Georgia's Gia Basghadze and Levan Kitia choosing the best pitch.
Medienboard Berlin-Brandenburg's Brigitta Manthey will give the 15 local producers training in pitching during a two-day workshop ahead of the public presentation on December 3.
In addition, there will be masterclasses on sound design (Eric Spitzer-Marlyn), directing (Reza Mirkarimi and Goran Paskaljevic), screenwriting (Peter Webber), co-producing (Winter Sleep's Zeynep Ozbatur Atakan) and animation (Alexandre Espigares), as well as roundtables on making films in Georgia and new strategies for producing in Europe.
The President and Still Life bookend Tbilisi
On Monday evening, Mohsen Makhmalbaf's The President will open TIFF's 15th edition (December 1-7) which will be wrapped next weekend by Uberto Pasolini's festival favourite Still Life.
Outgoing Rome Film Festival director Marco Mueller is heading up the jury for the International Competition which includes such films as UK film-maker Joanna Coates' Hide and Seek, Juris Kursietis' Modris, the local Georgian productions Line Of Credit and I Am Beso, and Nigina Saifulaeva's Name Me.
The programme of 122 films will also feature focuses on Benelux cinema and Goran Paskaljevic as well as special screenings of Andrey Konchalovsky's The Postman's White Nights, Jivan Avetsiyan's Armenian-Lithuanian co-production Tevanik, and the omnibus film Tbilisi I Love You.
International guests expected to attend TIFF include Germany's Erika and Ulrich Gregor, Odessa International Film Festival's executive director Julia Sinkyevich, film-makers Phil Cox, Andrey Konchalovsky, Karin Ekberg, Jason Osborn, Michael Hoffman, Ineke Smits, and Israeli actress Shani Klein.
Black Bear expands to Lodz
The young Polish genre film festival Black Bear Filmfest (BBFF) (November 28 – December 11) has expanded for its second edition to Poland's third largest city Lodz and the Kino 3D Wytornia in addition to its base at Warsaw's Kinoteka.
BBFF's organisers Artur Brzozowski and Tom Lukaszewicz of Paperboat Films along with Fundacja Art-Eriae's Renata Kociuba have put an eclectic programme together including such films as The Rover, White God, The Happets In The Rainbow Forest, Bloedlink, Cannibal, Siberian Education, Metalhead, Stereo, Housebound, and R100.

A new concept this year will be to present a showcase of new European genre shorts in Warsaw's Dwa Osiem cafe together with a steaming hot cup of coffee and a slice of cake.
Film-makers appeal to Putin
Internationally known Russian directors Boris Khlebnikov, Alexey Popogrebsky, Alexey Fedorchenko and Andrey Proshkin are among the signatories of an appeal to Russian Federation president Vladimir Putin asking him to intervene in the controversy about public funding being denied to the Artdocfest (December 9-17) because of festival director Vitaly Mansky's alleged "anti-state position".
The film-makers declared that the festival's disappearence would be "a real blow to Russia's cultural and political prestige" and drew parallels with the Soviet times when such writers as Mikhail Zoschenko and Anna Akhmatova, composer Dmitry Shostakovich and directors Andrey Tarkovsky and Alexey German fell foul of the authorities.
Ten days ago, Russia's Minister of Culture Vladimir Medinsky had told journalists that "not a single one of Mansky's projects, including Artdocfest, will ever get any money, as long as I am the Minister of Culture" – Medinsky told the journalists.
"With all his anti-state rhetoric he should finance the festival at his own expense, no one would mind. After all, we aren't banning his festival, are we?," Medinsky said.
In September, Artdocfest – Russia's largest international documentary film festival - had applied to the Ministry for RUB 1m ($19,915) funding, but its application was turned down.
Since then, the festival launched a crowdfunding campaign (http://planeta.ru/campaigns/7764) to raise the RUB 1m from supporters and had collected RUB 687,550 ($ 13,693) by November 30.
This year's festival will include three days of preeparation and pitching for 12 documentary projects in cooperation with the Academy of Documentary Arts (ADA) as well as screenings of new Russian documentaries, France's The Kingdom, the Russian-Austrian LGBT documentary Olya's Love by Kirill Sakharnov, the Ukrainian omnibus film Euromaidan, the Russian-Ukrainian co-production Kyiv-Moscow by Elena Khoreva, and Jessica Oreck's The Vanquishing Of the Witch Baba Yaga.