Festival consultants to include James Schamus, Olivier Père, Huang Jianxin and Michael J. Werner.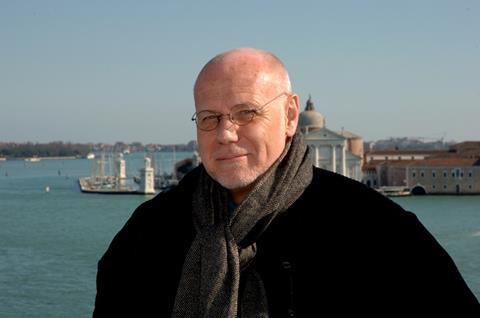 The inaugural International Film Festival and Awards Macao (IFFAM, Dec 8 – 13), spearheaded by former Venice and Rome chief Marco Mueller, will have a strong but not exclusive focus on genre titles, the festival has announced.
The event will include a number of gala and red carpet screenings, with a competition strand and special focus sections alongside an industry screening programme, masterclasses, education initiatives and a co-production event.
The festival's screening programme will encompass the following strands:
• Competition – 10 to 12 new international films to be judged by a jury of five film professionals
• Out of Competition / Gala – a selection of 6 of the most important works from the latter half of the year
• Hidden Dragons – 6 films representing the latest trends in contemporary Asian genre cinema
• Best of Fest Panorama – 5 or 6 award-winning feature films from major international festivals
• Crossfire – 12 non-East Asian, non-US genre films selected by a dozen major East Asian film directors
The IFFAM's full line-up of international advisors is as follows:
• Huang Jianxin – Director/producer (China)
• Oh Jung-wan – Producer, Bom Film Productions (South Korea)
• Olivier Père - Managing Director, Arte France Cinema (France)
• James Schamus – Producer/director/screenwriter, Symbolic Exchange (USA)
• Nansun Shi – Producer, Film Workshop (Hong Kong)
• Luís Urbano – Producer, O Som e a Furia and festival director, Vila do Conde International Short Film Festival (Portugal)
• Michael J. Werner – Chairman, Fortissimo Films (Hong Kong)
The festival's international programming team and the areas they cover include:
• Deepti D'Cunha – India
• Shan Dongbing – Mainland China
• Marie-Pierre Duhamel – Western Europe
• Sandra Hebron – United States and United Kingdom
• Diego Lerer – Latin America
• Tomita Mikiko – Japan
• Alëna Shumakova – Russia, Commonwealth of Independent States and Eastern Europe
IFFAM is organised by Macao Government Tourism Office (MGTO) and Macau Film & Television Productions and Culture Association (MFTPA), co-organised with Cultural Affairs Bureau (Macao), Civil & Municipal Affairs Bureau (Macao), supported by Macao Foundation, with major sponsorships from the Galaxy Entertainment Group, Wynn Macau Limited, MGM, and THE 13.
The IFFAM's head of festival management, Lorna Tee, most recently worked with Mueller at the Fuzhou Silk Road Film Festival where she was the consultant for Southeast Asian Cinema. She also acts as the IFFAM programming consultant for South Korea and South East Asia.
Feature films can be submitted through the IFFAM website.