International Film Festival Mannheim-Heidelberg is the latest film festival to dedicate a section to quality television serial drama with the launching of a new competition for the New Creators Award.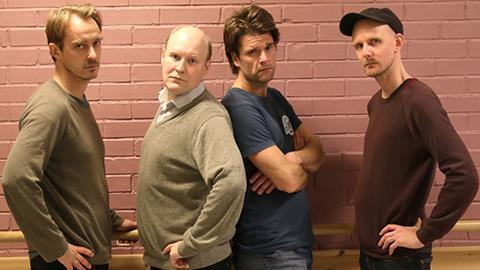 World premieres of TV and web series from Sweden, Switzerland and Germany will be featured among a competition of eight productions to be judged by an expert jury consisting of Marcus Ammon, svp film at Sky Deutschland, Rola Bauer, CEO of Tandem Productions, Prof. Nico Hofmann, UFA Fiction's Co-CEO, and the screenwriter/creative producer Juliana Lima Dehne.
Mannheim will present four productions as world premieres:
Anomalia - the first in-house produced series by Suisse Romande dedicated to the mystery genre, to be screened by Swiss public TV RTS in February 2016;


Boy Machine - a Swedish musical comedy series about a former boy band wanting to make a comeback 20 years after their breakup, to be aired by TV4;


Red Band Society - a 10-part German version of the Spanish TV series Polseres Vermelles. This dramedy is the first in-house produced series by German private broadcaster VOX and will be aired for the first time in late autumn;


The Braun Family - an eight-part web series in five-minute episodes - to be aired later on ZDF.de in a TV version.
The screenings of the series' first episodes between Oct 10-17 will also feature German premieres of:
The Principal - a four-part mini-series described as ¨an intense mix of crime story and gritty social drama¨, which will air on Australia's SBS in October ahead of the Mannheim competition;


Le Clan - the six-part family thriller about a man with two identities has been produced for Canadian broadcaster ICI Radio - Canada Télé;


Follow The Money - a 10-part Danish series set in the world of high finance with Borgen's writer Jeppe Gjering Gram as the series' creator and showrunner in a ¨special premiere¨;


Occupied - a 10-part political thriller based on an idea by the Norwegian bestselling author Jo Nesbo, to air on ARTE in November.
Each screening will be followed by a discussion with the people behind the making of each series such as the creators, scriptwriters, directors and producers.
The 64th edition of the International Film Festival Mannheim-Heidelberg (Oct 9-24) will open with French director Armel Hostiou's second feature film Stubborn (Une histoire americaine).