Marco Mueller has been appointed director of the inaugural Macau International Film Festival (Dec 8-13).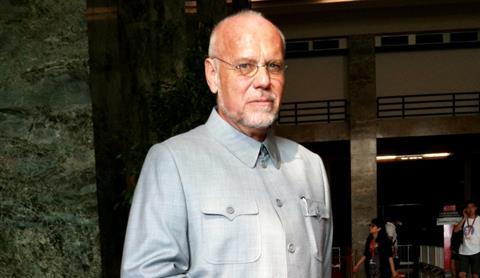 Formerly head of the Venice and Rome film festivals, Mueller held the post of chief consultant at this year's Beijing International Film Festival, where he revamped the international competition section, and also headed programming at the Silk Road International Film Festival, which took place in Fuzhou, China in September, 2015.
Hosted by the government of Macau and the Macau Film & Television Productions and Culture Association, the new event aims to become a major hub in East Asia for red carpet premieres of Asian and international films.
The festival will be held at the Macau Cultural Centre and the Macau Science Centre, designed by I.M. Pei, but is likely to also host screenings in Macau's high-end multiplexes and casinos.
Lorna Tee, who recently worked with Mueller on the Silk Road International Film Festival, has been appointed head of programming and Mueller will also bring on board his regular programming team.
According to buyers and sellers who have been meeting with the festival's team at the EFM in Berlin, the new event will have an international line-up with a slant towards genre movies. It will feature a competition section, galas and special focus sections, along with industry screenings and a co-production event.
Like Hong Kong, Macau has been designated a Special Administrative Region (SAR) by the mainland Chinese government, so enjoys a relatively high degree of autonomy. It is home to a huge casino and gaming industry, which has revenues that outstrip Las Vegas.
Macau has previously hosted smaller film festivals, usually lasting a few days, but nothing on the scale of this new event. It also hosts the Asian Film Awards, which this year take place at the Venetian on March 17.